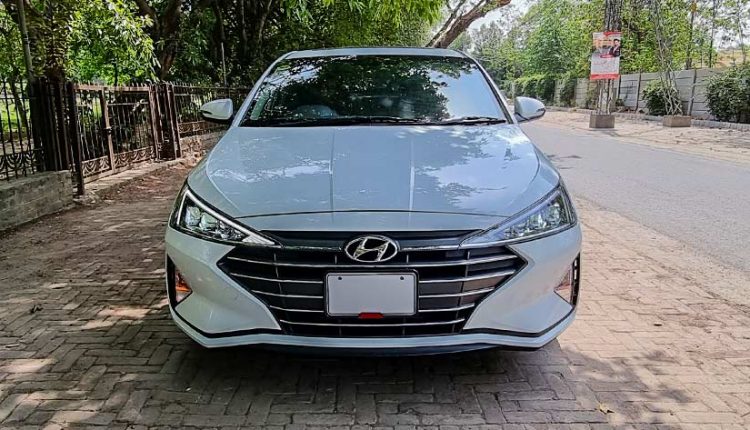 "Elantra Is Better Than Civic In Every Way" – Owner's Review
Welcome to another episode of PakWheels Owner's Review series. Today, we have with us the owner of the newly launched Hyundai Elantra. The owner is really satisfied with his decision of choosing this new sedan over the old ones, here's why.
Purchase and Price
The owner of Elantra had previously been driving the Honda Civic Rebirth. When thought of changing his ride, the owner considered three premium sedan options: the latest 10th generation Honda Civic, Toyota Corolla Altis Grande, and Hyundai Elantra. He chose Elantra because of all the features this car offers. 
The ex-owner of Civic booked a brand-new Hyundai Elantra, on the very day of its launch, for Rs. 44 lacs.
Engine & Fuel Average
Hyundai Elantra has the biggest engine size out of all cars in the premium sedan segment of Pakistan. The car's powerful 2000cc engine gives the owner a pretty impressive fuel average of 11-12 kilometers per litre in the city. The owner has also driven the car on a long route with a mileage of 18-19 kilometers, which is shocking.
Salient Features
The owner thinks that Elantra's wireless charging, smart trunk, rain sensors, four driving modes, welcoming mirrors, speed-sensitive locks, six-way electric powered driver seat, lumbar support, and cruise control make this car better than its competitors.
Missing Features
The only things that the owner is not happy about this car are the absence of electronic handbrakes and the old design of its wheels.
AC Performance
The car AC has not only a beautiful design but also excellent performance. AC vents are also available for the passengers in the back.
Ground Clearance
Hyundai Elantra's ground clearance is 10mm higher than Honda Civic's, making it a better drive for Pakistani roads. 
Parts Availability
The shocker of all shockers, Hyundai Elantra's parts are not available in the local market. This means you cannot modify your car with after-market accessories, nor can you get a replacement for any damaged parts. 
Pros and Cons of Hyundai Elantra
Pros
Powerpack features
Beautiful design
Comfortable interior
Modern technology
Cons
Final Statement on Hyundai Elantra
In the words of the owner — "Many people are not in favour of Elantra, and they still prefer Civic or Corolla. I was one of those people, but driving this car has changed my opinion. Looks, features, comfort, Elantra is better than Civic in every way."
Watch Video