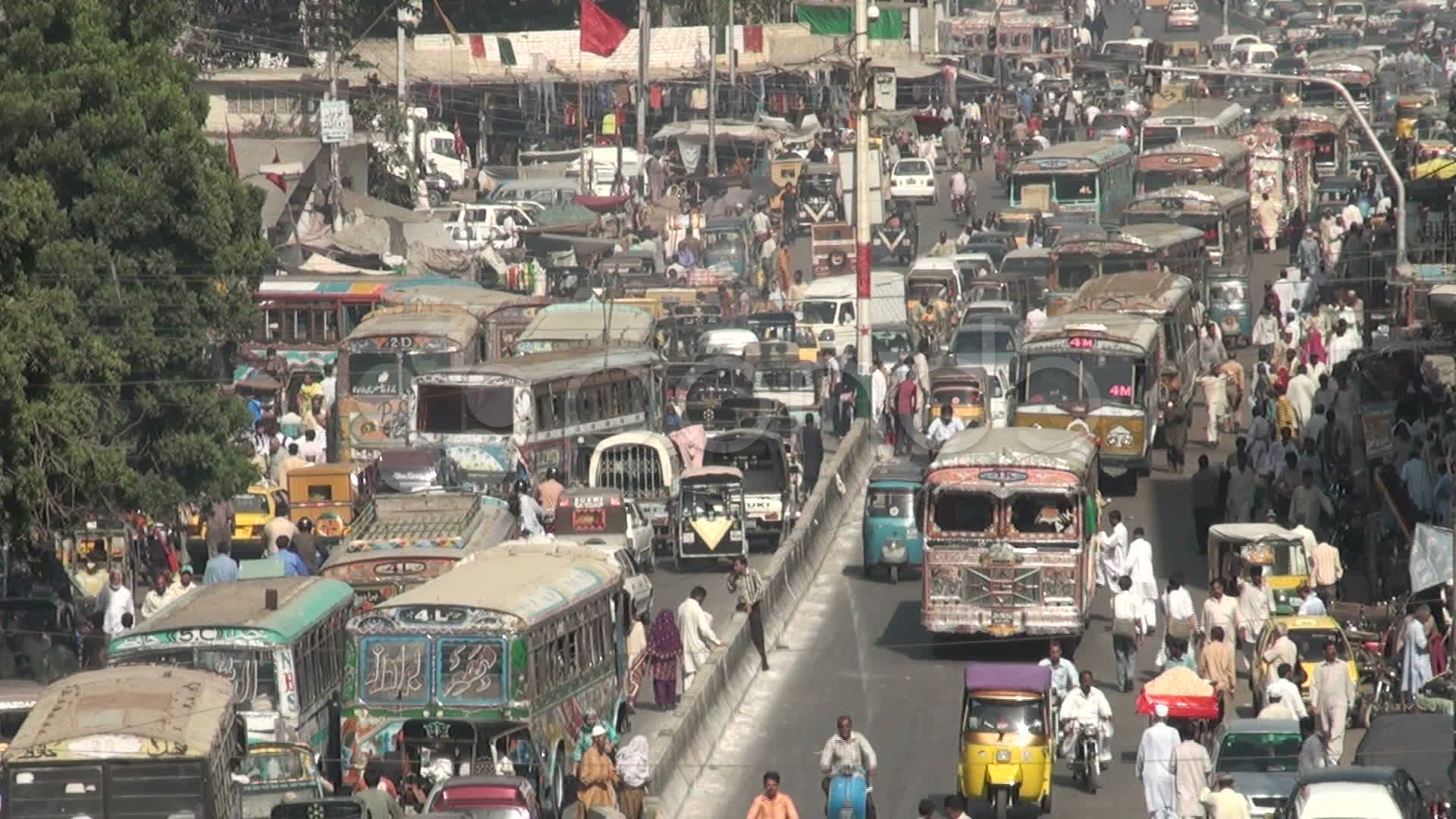 Surviving the jam-packed roads of Pakistan
Life has changed ever since I started driving. I have a lot of male friends and work in an all-male environment, and suddenly all the discussions around me has turned to how bad women are at driving. To be honest, I had the same opinion, but a few months on the road, I realized men are equally bad or maybe even worse. No amount of training can prepare you for the tests that roads of Karachi have to offer.
Also Read: Escapades of a female driver
To add insult to injury, the start of my driving adventures coincides with government's plans for revamping road infrastructure of the city. For those Karachiites who have lived through the revamping of Shahrah-e-Faisal, University Road, Construction of Orange and Green lines, extension and carpeting on N-5, construction of an underpass at Gizri, knew what traffic nightmare really is. Here are some numbers to help you wrap Karachi's traffic around your head:
In 2011, there were 2.6 million registered vehicles in Karachi (source), According to data collected by Gallup in 2016, there was an average annual increase of 15.75% in registered vehicles in Pakistan. So if we safely assume that the annual increase in the number of vehicles in Karachi is 12%, which brings number of registered vehicles in Karachi to a staggering 5.1 million, that's 2.5 times the number of people in Rawalpindi!!
More than 3.5 million vehicles pass through Karachi's roads every day. (source)
During peak hours, more than 12,000 vehicles ply on Shahrah-e-Faisal (source). Imagine having 12k+ vehicles on a stretch of 18km with ongoing repair and maintenance.
And, if it hasn't boggled your mind yet, take into consideration illegal encroachments, illegal parking alongside roads, absence of traffic lights, occasional VVIP movements and blockades due to religious/political processions and protests. It is impossible to visit Karachi and not to get stuck in a traffic jam. A very dear friend visiting from Islamabad had the amazing experience of being stuck in a traffic jam at Shahrah-e-Faisal at 4 am! And I had to endure peak hour traffic at this road every single day.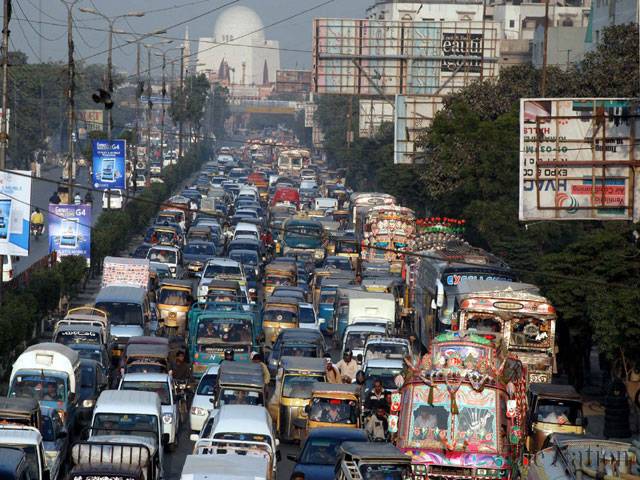 When crying, yelling, and cursing didn't help, I began a search for alternate routes. Few days went in peace, and then the route got dug. I found another one shortly, but within a week that too got dug for sewerage lines. I found another and the same happened, all in all, I found six alternate routes and they all ended getting up revamped sooner or later. It felt like the government has a personal vendetta against me. It turned to a point where my family and friends jokingly called me road curser and asked me not to visit them else the streets in their area will get dug too.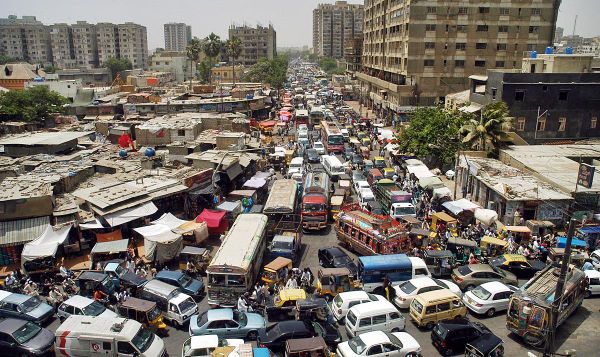 Here are some tips and tricks, in no particular order, to help you survive and navigate through the traffic mess on Karachi roads as well as the other cities of Pakistan. These are accumulated with careful observation and experience:
Go on a bathroom break before venturing out during peak hours especially if you have kids travelling with you.
Have something to munch on; it not only takes your mind off the traffic, but you might be able to make some new friends with fellow drivers during prolonged traffic jams if you have some snacks to share.
Instead of cursing the traffic, use the time to talk to your long distance friends or family members.
After a hectic day at the office, getting stuck in traffic jam combined with dehydration might make you sleepy, so keep a bottle of water.
If you are tired and stuck in a traffic jam at night, avoid slow music. It's better to talk to someone to activate your brain cells.
If you are experiencing trouble with your car, it's recommended that you stay in the left lane, so if your car gets stalled, you will be safe from the ordeal of moving your car to a side between the flood of irate drivers.
In case you end up in an accident, civility demands that you first park your car to a side before checking the damage so that you won't hamper the flow of already congested traffic.
Always plan and keep yourself updated on the alternate routes.
If you have a deadline to reach your destination, add 20-30 minutes to the average travelling time and leave accordingly.
Traffic congestion have become a part of our daily life, so be patient and drive safe. There are plenty of deserted roads in the suburbs of whatever city you live in, unleash your inner Lewis Hamilton there.