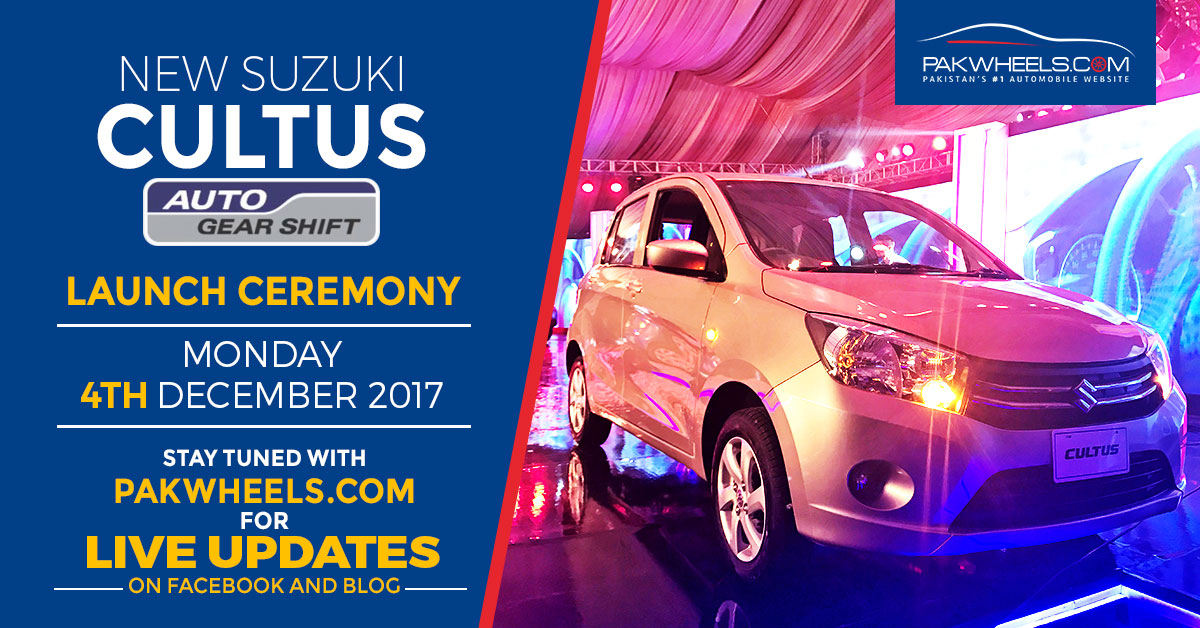 Suzuki Pakistan launching 2018 Suzuki Cultus automatic – Live Blog
So it is official. Pak Suzuki is bringing an automatic variant of Suzuki Cultus. The official launch of the 2018 Suzuki Cultus A/T will be held at Pearl Continental Hotel, Rawalpindi, today (4th December 2017). And we here at PakWheels will be bringing you all the information about the new car and the event live from the launch ceremony. Just stay tuned to this blog, and you will get the latest updates right as they happen.
The automatic Cultus 2018 will come equipped with Suzuki's AGS (Automatic Gear Shift) 5-speed gearbox. Suzuki also likes to call it automated manual transmission or AMT. Suzuki offers the same gearbox in countries like India, Indonesia, and Japan. The new automatic transmission comes with the Intelligent Shift Control Actuator – an electric-hydraulic actuator that automatically performs clutch and shift operations. The actuator and controller are coupled and are directly mounted in the AGS transmission. The benefit is smoother gear changes, and you can use the gearbox for both manual and automatic use. This is just a brief intro of what Suzuki will be offering. More details will follow the launch event.
Stay tuned to PakWheels for all the latest automatic Cultus news.