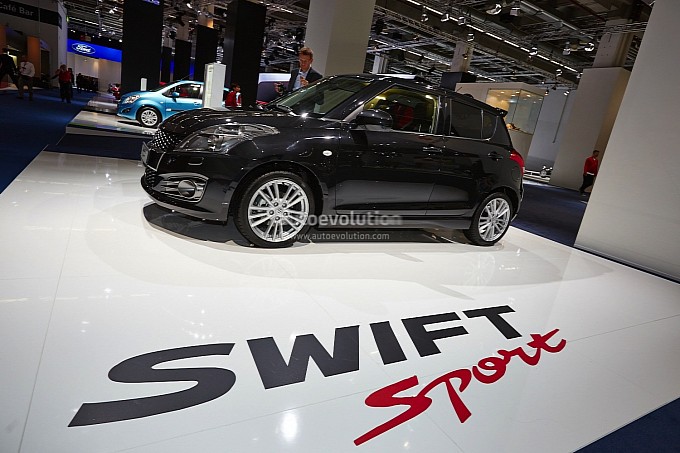 Suzuki reveals facelift Swift, bigger Swift Sport and a special 30 Jahre edition
Frankfurt Auto Show has been the stage for many many special cars, Suzuki also took to the stage to reveal not one but in a way, three new versions of Swifts.
Suzuki revealed the 5-door Swift Sports, which although has been available in the UK but not elsewhere, a facelift has been introduced to the overall Swift range and a special edition Swift called the '30 Jahre'.
The facelift Swift is aimed to compete with the flashy hot hatchbacks, and first details to go noticed are the daytime running LED lights fitted in L-shape on the fog-lights. Other details are a new 'Boost Blue' color and silver linings on the front bumpers.
That's about the facelift part of the Swift. The next thing is the Swift Sport. It is basically a normal 3-door Swift Sports but now, Suzuki has given it additional two doors for extra room for people looking to have some fun while being able to carry 3-4 people in good comfort.
Finally, there's this '30 Jahre' edition which literally translates from German to English as '30 years'. Suzuki surely celebrating their 30 years in the German market with the special Swift with a combination of white roof and brown exterior color. You can obviously have it in different combinations as well But you can't have it in Pakistan we assume.
5 doors Suzuki Swift Sport:
Suzuki Swift facelift:
Suzuki Swift '30 Jahre':
Pictures via Indianautosblog and Autoevolution.