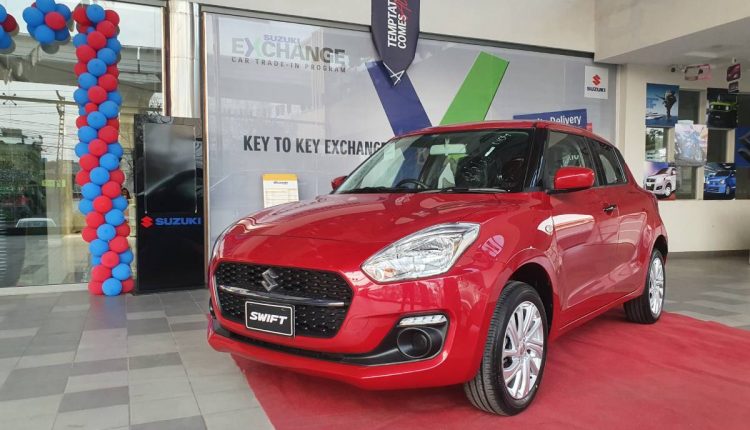 "Suzuki Swift 2022 is Packed With Features" – Owner's Review
Today, we present an owner's review of the Suzuki Swift GLX CVT 2022. This year, Suzuki launched this in 3 variants with a 1.2 liter naturally aspirated engine that produces 82hp and 113Nm of torque. This is paired with a CVT transmission, while a 5-speed manual is also offered. The Swift has been a popular car in Pakistan over the years, and the new generation does not disappoint.
Purchase Decision
The owner had a specific budget in which he considered Swift, Yaris, City, and Nissan Note. He opted for the Swift as luggage space was not a concern that the sedans had, while a major deciding factor was the features; the Swift offered many frills, which gave it the upper hand, plus it was Rs. 2 to 3 lacs less than the other options. He bought this car on his own for Rs. 3.3 million.
Salient Features
Surprisingly, the Swift offers almost all the features that international models have, which was another reason, the owner bought this car. The features include push start, cruise control, rear parking sensors, automatic LED headlights with height adjustment, digital climate control, 16-inch alloy wheels with Bridgestone tyres, steering controls, etc. Safety features include 6 airbags, traction control, ABS brakes, hill start assist, etc.  Meanwhile, optional features include an armrest, mud flaps, and a rear spoiler.
Drive
"Although the 1.2-liter naturally aspirated engine only pumps out 82 horsepower, the acceleration is impressive," according to the owner. The CVT gear delivers the power efficiently, and overtaking is not an issue. Moreover, comfort is good, and the overall drive is very smooth.
Fuel Average
The fuel average of the previous Swift was a problem. As per the owner, the 2022 Swift gives an average of about 14 km/l within the city with AC. He has driven the car a few thousand kilometers, which is the fuel average he's getting. According to the owner, he has not tested it on a long stretch, but the fuel average seems pretty good.
AC Performance
The owner seems satisfied with the AC performance and has no complaints. " The AC is better than Civic and a bit worse than the Corolla Grande," he also added.
Parts Availability
The owner has not checked the availability of spare parts and their prices, but they are available at the dealership. The car is new, so aftermarket parts are still not readily available, but the prices will certainly be high as exterior parts like headlights are bi-xenon, which often cost a lot.
Registration and Yearly Tax
The registration cost of the Swift is Rs. 66,000, and as per the owner, the dealership does not deliver the car until the car is registered. The owner is unsure about the yearly token tax, but it will be less than the previous Swift as it falls under the 1200cc category.
Watch Video