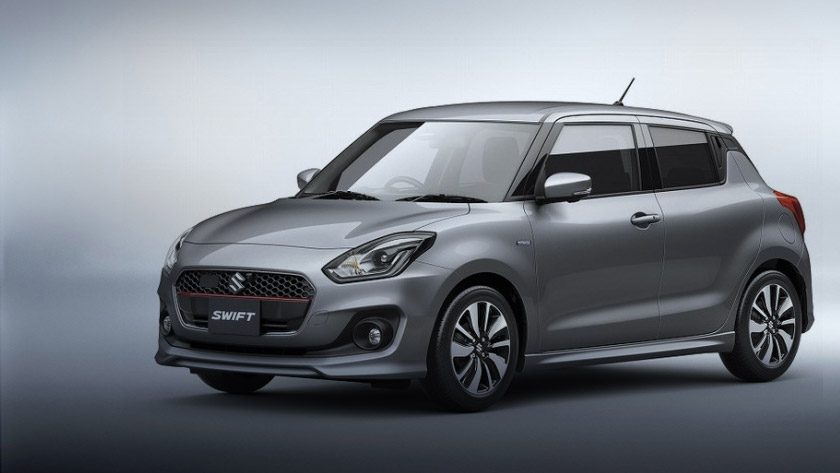 The famous sub-compact car Suzuki Swift now in its 4th generation was unveiled  in full glory at Geneva Motor show in March 2017. Based on new generation  platform "HEARTTECH"  the new swift boasts best in class light weight body. The new generation  has a completely new look as compared to the older generation Swifts . Considering the fact that in Pakistan Suzuki is selling the second-gen Swift , it is easy to predict that the fourth generation will not be introduced any time sooner in Pakistan. But of course the fans of Suzuki Swift will like to know the details of the fourth generation , here is a brief review of the swift 4th generation.
Exterior:
Just like the previous models of swifts  this 4th generation swift  retains its basic looks as a small but  good looking hatchback .Visual add-ons such as projector-head lamps, LED-tail lamps, LED-DRL's and chrome grill give it a more distinct and premium appeal. Keeping this aside this new Swift looks sportier than the last one. As Compared to the current Swift in Pakistan the fourth generation Swift  also benefits from a longer wheelbase, length and width at (2450mm x 3840mm x 1735mm).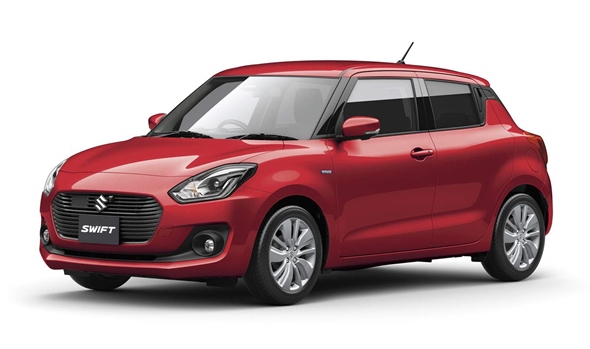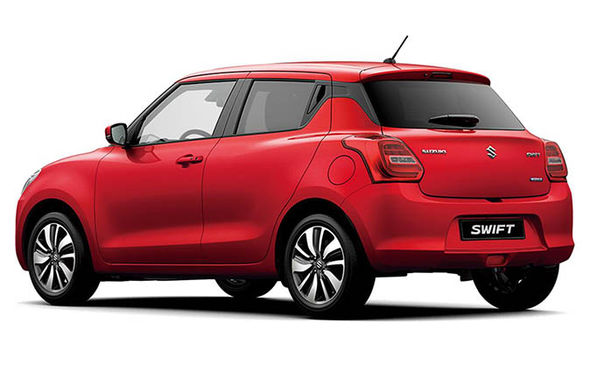 Interior:
Interior of Swift also gets a makeover making it more pleasing to the eyes. Multiple interior elements such as center console, gearbox and steering wheel have been highlighted with silver color coating to elevate look and feel of the cabin whereas addition of automatic climate control, steering mounted controls and a cool glove box is a welcome addition. The speed-o-meter gets a center mounted color TFT display for displaying different information for the driver.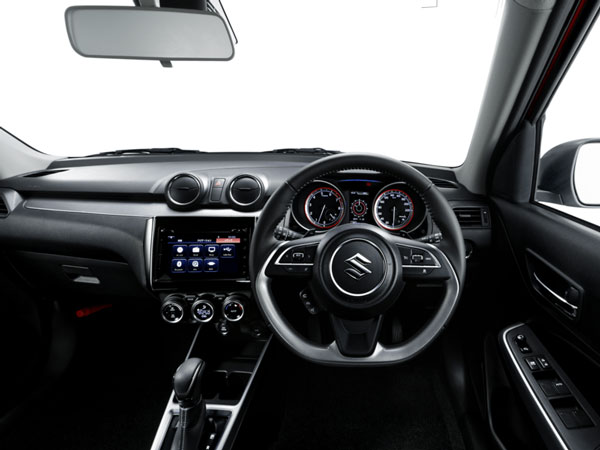 Engine Specifications and Fuel Efficiency:
The 4th generation Swift is equipped with  multiple engine configuration including a 3 cylinder 1.0 Liter booster-jet engine, KB12 1.2L petrol, SVS Hybrid and couple of diesels including a 1.3L and 1.5L. Among these engines the KB12 1.2L engine is  most likely to make its way to Pakistan. It tops out at a max output of 84HP which is less than the 1.3L 90HP of the current Swift in Pakistan but the weight loss will definitely compensate for the lesser power output. This K-series engine is likely to return a fuel average of 20+ Km/l but we can only tell the exact figure when this car gets released officially. Other than that we are skeptical about the 1.0L booster-jet engine for Pakistan but it will be a welcome addition if Suzuki decides to introduce it along with the 1.2L engine.
Price:
Keeping the current pricing strategy of Suzuki Pakistan it can be predicted that  this fourth generation Swift when ever launched in Pakistan will be priced somewhere between PKR1.6 Million to PKR 1.8Million for the base model Cultus received a good number of equipment and technology features  and Swift will follow the same footprint. Nonetheless we are sure that  this new Swift has the potential to attract a lot of buyers looking for a hatchback under PKR 2 Million.