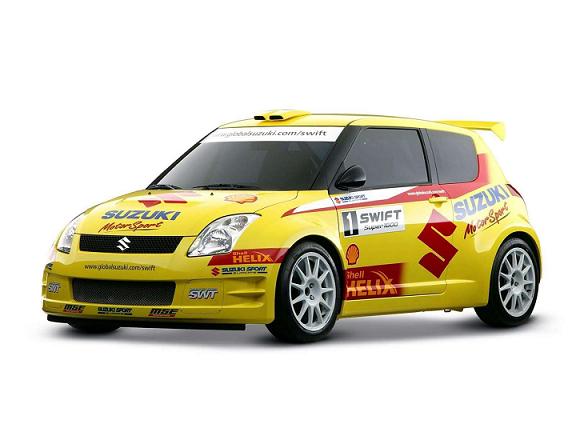 Suzuki's Attempts At Economical Sports Cars
Who says Suzuki's are just meant for Economy ? Suzuki Company has launched many performance Vehicles. These include the Suzuki Swift Gti, Alto Works, Kei works, Cappuccino and the Cultus Gti.
Suzuki Swift MK1
Suzuki introduced the Swift Mk1 in 1985 available in three different engine configurations. It was available with a Carbureted 1000cc G10 Engine, a fuel injected turbo 1000cc G10Engine. The Swift GTi had a G13B engine which is a 1300cc DOHC 16valve 4 Cylinder engine featuring a full aluminum block construction and a High Compression ratio of 10:1. It maxed out at 74.3 KW @ 6600 RPM and managed a 0-100 time of 8.6 Seconds in stock form.
Suzuki Swift MK2
Suzuki launched the MK2 in 1989 as a redesigned vehicle with all the faults of the MK1 rectified. It was available with a 3Cyl 993cc Engine, an improved version of the G13 Engine and with a 1.6L 4 Cyl engine in some countries. The MK2 also had a newly designed exterior with even more sportier looks.
The revamped G13B now featured even more advancements like lighter camshafts, a newly designed Intake Manifold which offered little resistance and the ECU Ignition Control. The JDM version of the Cultus GTi had an even higher compression ratio (11:1), had a better flowing tubular exhaust manifold and a reprogrammed ECU. This new version of the G13B had an insane power output of 113hp even bettering its already awesome power to weight ratio.

Suzuki Swift MK3
The MK3 series came in early 1993 and had the same exterior styling as the MK2 series. The only thing different was that it had different styled bumpers, had better handling due to a larger sway bar. In the engine department, it was the same as the MK2 but it had solid camshafts. The ECU was remapped but the power output remained the same @ 113hp.
Suzuki Swift MK4
The MK4 swift is totally different from its earlier generation's. It is a one of a kind design which was first revealed in 2004. It is now available with 1.3L and 1.5L powerplants in the standard 3-door or 5- door models. The Sports model of the Swift available in Japan is powered by a 1.6L DOHC VVT-I engine rated @ 125hp.The MK4 is equipped with ABS, Dual Air Bags and EBD (Electronic Brake-force Distribution).
Suzuki Alto Works
The Suzuki Alto Works is a very special innovation of the Suzuki Company. It was released in the mid 1980's as a Kei Car in Japan. 'Kei' is a special category for vehicles in Japan. These vehicles must be under 660cc in engine displacement and must be under 64PS power limit. The Alto works was poweredby a 3 cylinder 16valve Turbo Intercooled engine which was capped @ 64 PS by the ECU to retain its KEI status. This engine was known as the F6A and managed a fuel average of 54mpg. Weighing only 630Kg, it was very fun to drive and was bullet fast. It has a maximum speed of 140Km/h which was also capped to remain a 'kei' vehicle. The alto works was also available as an AWD vehicle.
Suzuki Cuppuccino
The Suzuki Cappuccino was also a one of a kind Kei vehicle equipped with a 660cc Turbo Intercooled K6A engine. The engine is based on the F6A from the Alto Works but has been redesigned. It is also capped @ 64PS but has the potential for more. The Cappuccino was a rear engine car with great handling and the best compact convertible around. It was truly a sports car in its own category. It was available with 14" wheels from the factory along with 4 Wheel Disk Brakes.