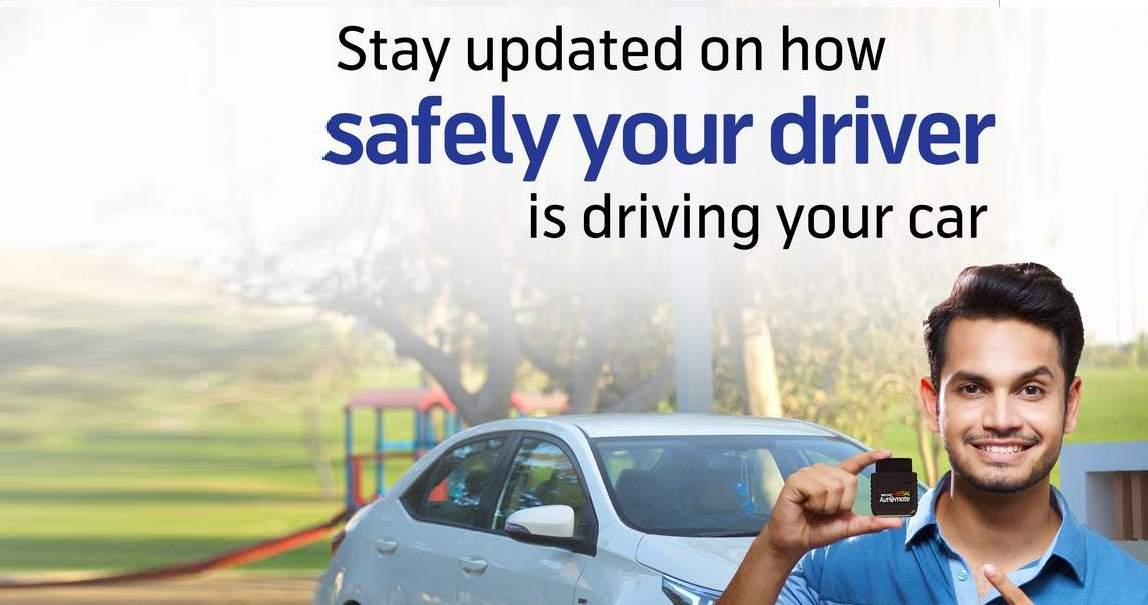 Telenor Automate – A Customer's First-hand Experience
Meet Aalamgir:
My part time driver, who drives my 2014 Corolla for pick and drop of my daughter. Though he seemed like a nice fellow, there are three major issues:
He used to drive a '21 number Mazda' before I hired him and it truly shows in the awful and unsafe way he drives.
He often took my car to run basic errands, and it bothered me not knowing where he went with it, and very importantly, how he drove it.
He would not care about car maintenance and never informed me if the check engine light went up.
It was stressful having no visibility of how the driver treated my car!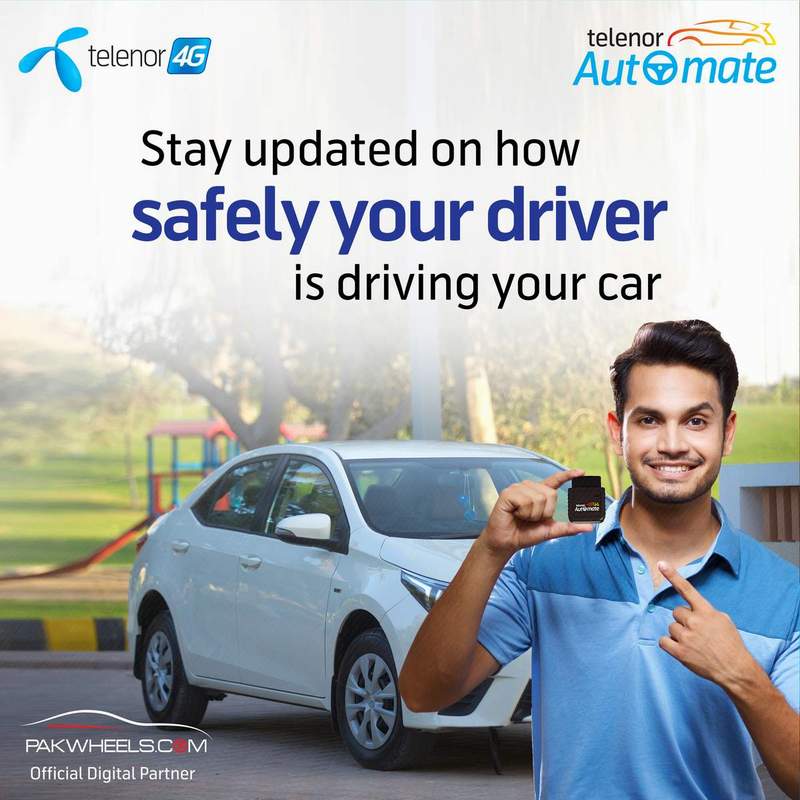 Meet Telenor Automate:
A small and docile device that I found at a Telenor Sales and Service Center. It caught my attention when I read the sign, which said Let your car talk to you about your driver, whenever, wherever"
Upon inquiry, I was given a long list of useful things the device could do.
Here are my favorites:
Real time location: The ability to really know where my car is at any time and to have perfect understanding of where it went in last 3 month through a very easy to use Smart Phone Application!
Automatic Driving Alerts: The device gives automatic voice alerts whenever the driver breaks a rule – and there are many customizable rules like top speed, harsh acceleration, sharp turnings and harsh braking.  In addition, it alerts if the car is started while in "protection mode".
Geo-Fencing: The car can also be "zoned" through a geo fence feature, which gives an alert every time the car goes out of that zone.
Maintenance Alert: Since Automate is also interfaced with the car's ECU; it would alert Application automatically in case any fault is developed in the engine.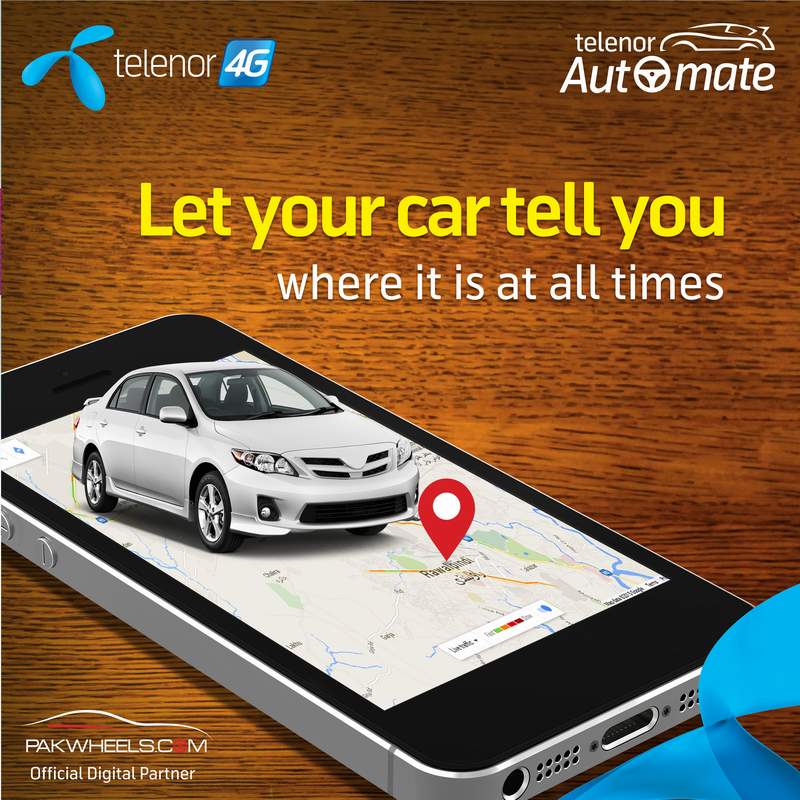 Being a geek in my younger days, I was ready to grab the amazing little thing; but the customer representative wasn't done shattering my views about the number of possibilities I could use this device for. He said,
Automate comes with free 3rd party car Insurance
OK! Now that's one thing I'd never heard of. He put his finger on the little Easy-paisa logo on the box and explained to me that in case of an unfortunate accident; Easy paisa (Telenor's financial services arm) will pay the damages to the owner of the car I hit. A bit confusing, right? Let me re-phrase – If you hit someone's ride while you are driving an Automate equipped car, Easy Paisa will pay damages up to a Million Rupee. Yes, that's for real!
Now the tough question, how much does this thing cost? With my mind benchmarking on exuberant costs I got from a tracking company a few weeks earlier, my mouth fell open as I was told that the whole set of features are available for Rs. 7,999 only. I only need to pay Rs. 300 per month as a subscription, and that too on Prepaid. Meaning, I only Pay when I use it!
It's truly Plug n Play – Installation is as easy as using a USB. You just plug it in your car OBD port located under the dashboard. It works with most EFI cars and All Euro 2 standard cars. Best part, the device comes with a 6-month warranty and I can trust Telenor's security standards, incomparable to anything offered on Ali Express!
Overall, I am really happy with the Usability of Automate App, available for both android and iPhone. Yes, I have noticed Improvement in My driver's style of driving – he drives much more safely!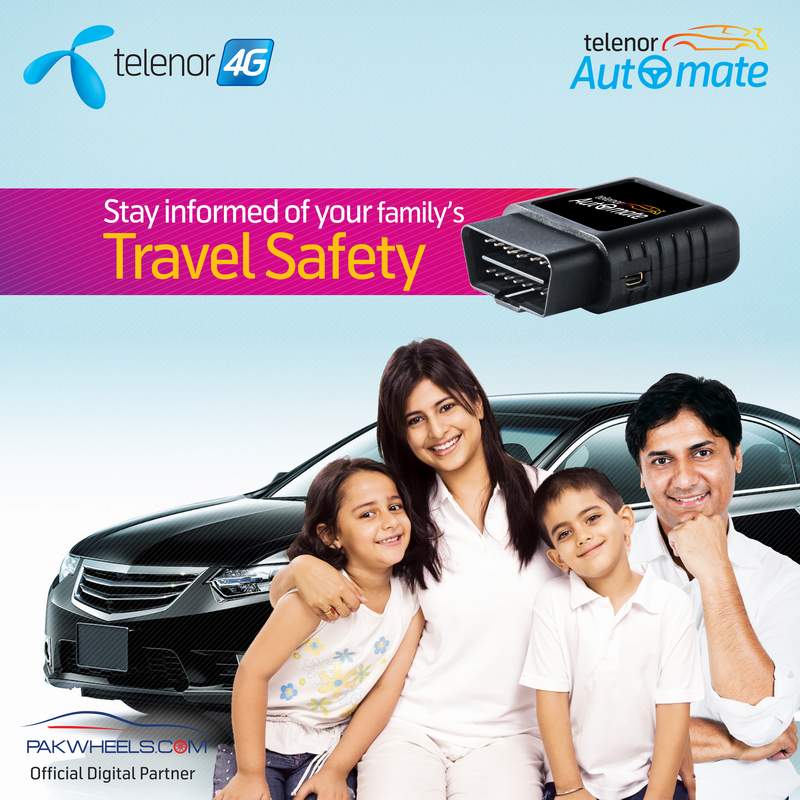 There is also a detailed portal, which has tons of features and detailed reports on car functions and driving behavior, although I think the portal is extremely useful for Car Fleet Managers.
Overall, Automate is a great service, solves a number of problems for car owners like me who want to stay connected with their cars remotely. You can review complete set of features on Telenor Automate.
Do you want to know if your car is being driven safely by your driver? Get real-time alerts with Telenor Automate. To find out more, call 0345-0468468 or visit the Pakwheels Auto Show on Sunday, 25th December at Port Grand, Karachi.