What once used to be a hope for the auto industry for clean and efficient cars is starting to die down. People were amazed when the all-electric Tesla Model S was launched, as it was a step towards the future. There once was a notion that no other company would be able to beat Tesla or even compete with it but that can't be said anymore. The reputation of Tesla is starting to crumble to ashes after numerous incidents.
The latest fiasco Tesla has got itself into is workers' rights violations.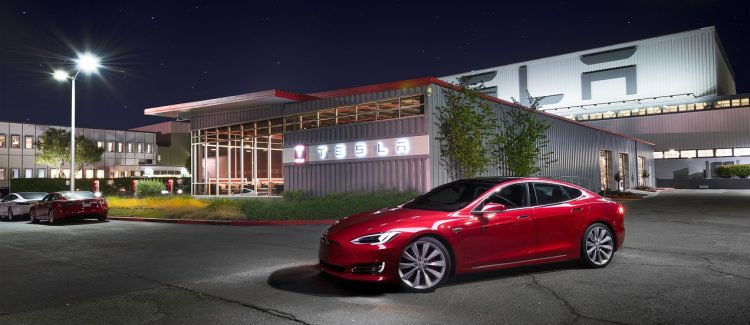 An independent government agency, The National Labors Relations Board, which seeks to enforce US Labor laws, has filed an official complaint against Tesla with claims of intimidation and harassment of workers and forceful signing of an overly broad confidentiality agreement for the employees.
The claims backed up by the multiple employees, also claim that workers were stopped by Tesla security for posting and distributing flyers regarding unionization. Some workers were also interrogated and threatened to be terminated for such actions. The National Labors Relations Board claims that Tesla has violated the National Labors Relations Act.
Capital & Main reported the following:
Four separate charges were filed last week to the NLRB, including one that lists the UAW as a charging party against Tesla. Each of the filings charges Tesla with instituting illegal "coercive" rules and actions, including surveillance, and changing the company's employment terms and conditions.

The charges come amid a high-profile fight over unionization at the plant with workers alleging unfair working conditions and Tesla CEO Elon Musk arguing unionization would be antithetical to Tesla's mission.

The NLRB documents allege Tesla of violating the National Labor Relations Act in February by "intimidating, creating the appearance of surveillance and conducting surveillance" on workers either distributing or receiving pro-union literature.
Tesla has responded to the NLRB's statement by attacking the unions saying:
"As we approach Labor Day weekend, there's a certain irony in just how far the UAW has strayed from the original mission of the American labor movement, which once advocated so nobly for the rights of workers and is the reason we recognize this important holiday. Faced with declining membership, an overwhelming loss at a Nissan plant earlier this month, corruption charges that were recently leveled against union leaders who misused UAW funds, and failure to gain traction with our employees, it's no surprise the union is feeling pressured to continue its publicity campaign against Tesla. For seven years, the UAW has used every tool in its playbook: misleading and outright false communications, unsolicited and unwelcomed visits to the homes of our employees, attempts to discredit Tesla publicly in the media, and now another tactic that has been used in every union campaign since the beginning of time – baseless ULP filings that are meant only to generate headlines. These allegations, which have been filed by the same contingent of union organizers who have been so outspoken with media, are entirely without merit. We will obviously be responding as part of the NLRB process."
Tesla has already been in the news after an investigation was launched by a safety regulatory after the deadly crash of a Model X and killing one person in the crash. After that stock prices of Tesla also took a nosedive.
Now the automaker has to address these complaints to regain the trust of their employees and to build up their reputation again. A hearing was scheduled for November, but the NLRB has postponed it to investigate further claims by Tesla employees. After months of further investigation, NLRB filed an amended complaint two weeks ago and is expected to have further charges against Tesla.
The new complaint mirrors a list of complaints that were filed previously with some additions, including Tesla preventing employees from distributing union material (Flyers, etc.), threatening and interrogations against employees for their efforts which all violates the National Labor Relations Act according to NLRB
Tesla made a statement:
"We have over 37,000 individuals working towards a mission to accelerate the world's transition to sustainable energy, and we care about creating a great culture and future for our employees."
Tesla has also stated that NLRB offered a settlement on the allegations previously alleged but has been rejected by Tesla. Tesla claims that that the complaints were typical for unions engaged in organizing efforts. There was a report of the firing of an employee for engaging in union activities, to which Tesla responded that the employee was fired for inappropriately using personal records for harassing other employees and had lied about his actions.
Tesla also said:
"These allegations from the UAW are nothing new. The only thing that's changed since the UAW filed these charges is that many of the allegations have been outright dismissed or are not being pursued by the NLRB. There's no merit to any of them. We will continue to fight for what is right."
A hearing is scheduled for June 11, 2018, at the Oakland Regional Office of the National Labor Relations Board.
Ranging from build quality issues to hundreds of backlogged orders to multiple deaths with the autonomous mode people are seriously starting to doubt Tesla's products. If incidents like these occur a few more times, Tesla will be in deep trouble.