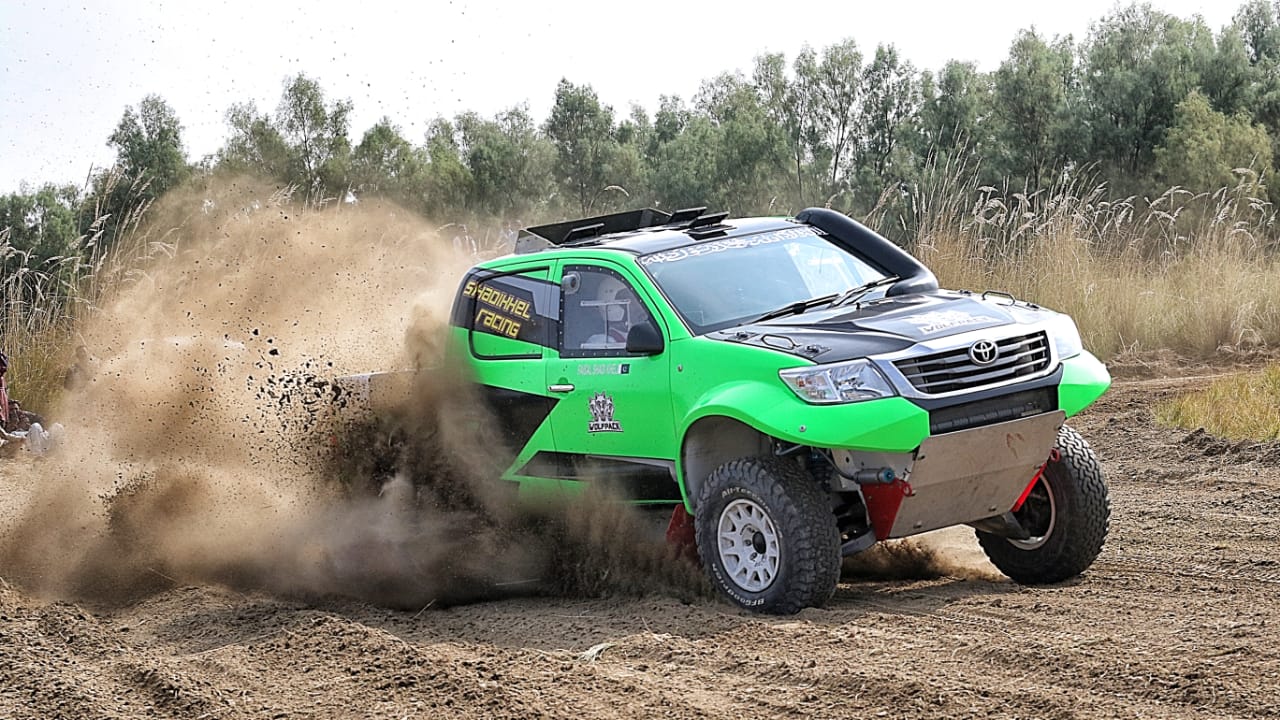 Thal Jeep Rally 2019 concludes – Here are the results and pictures
Motorsports, especially off-road rally racing is becoming a massive phenomenon in the country, and now even the media is also giving them coverage. There are many rallies taking place in the country throughout the year such as Thal, SnowCross, Sarfaranga, Cholistan and Jhal Magsi rallies, etc. And now recently the 4th Thal Jeep Rally has been concluded with Asif Fazal Chaudhary grabbing the first spot in Prepared A category. Previous Thal Jeep rally was won by Mir Nadir Magsi.
See the complete results below: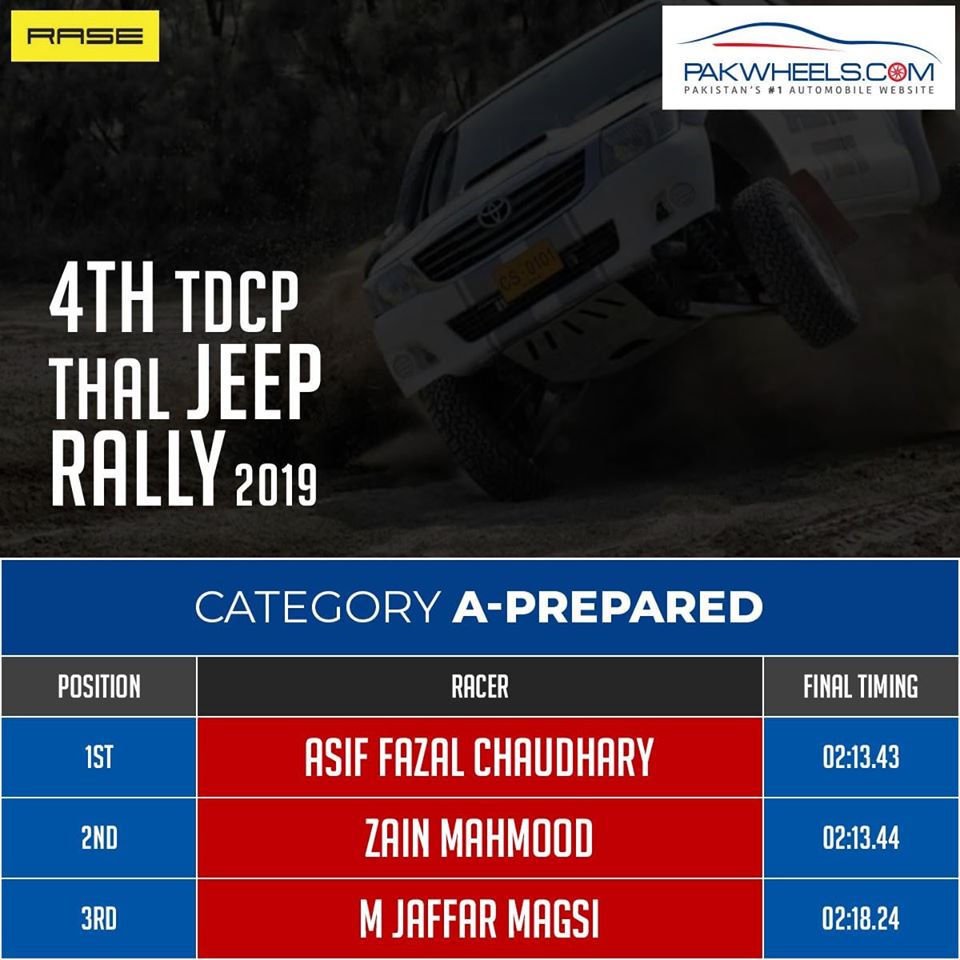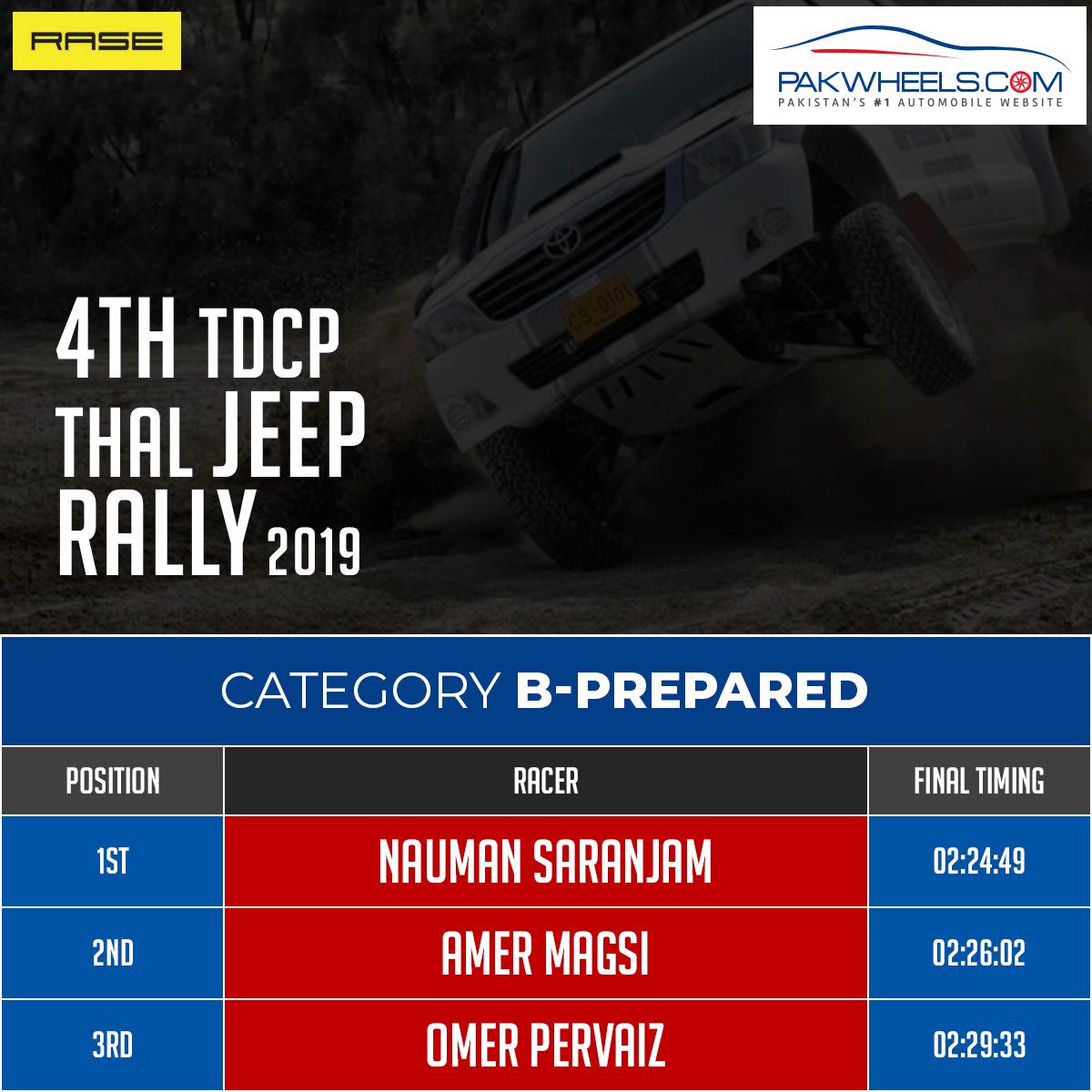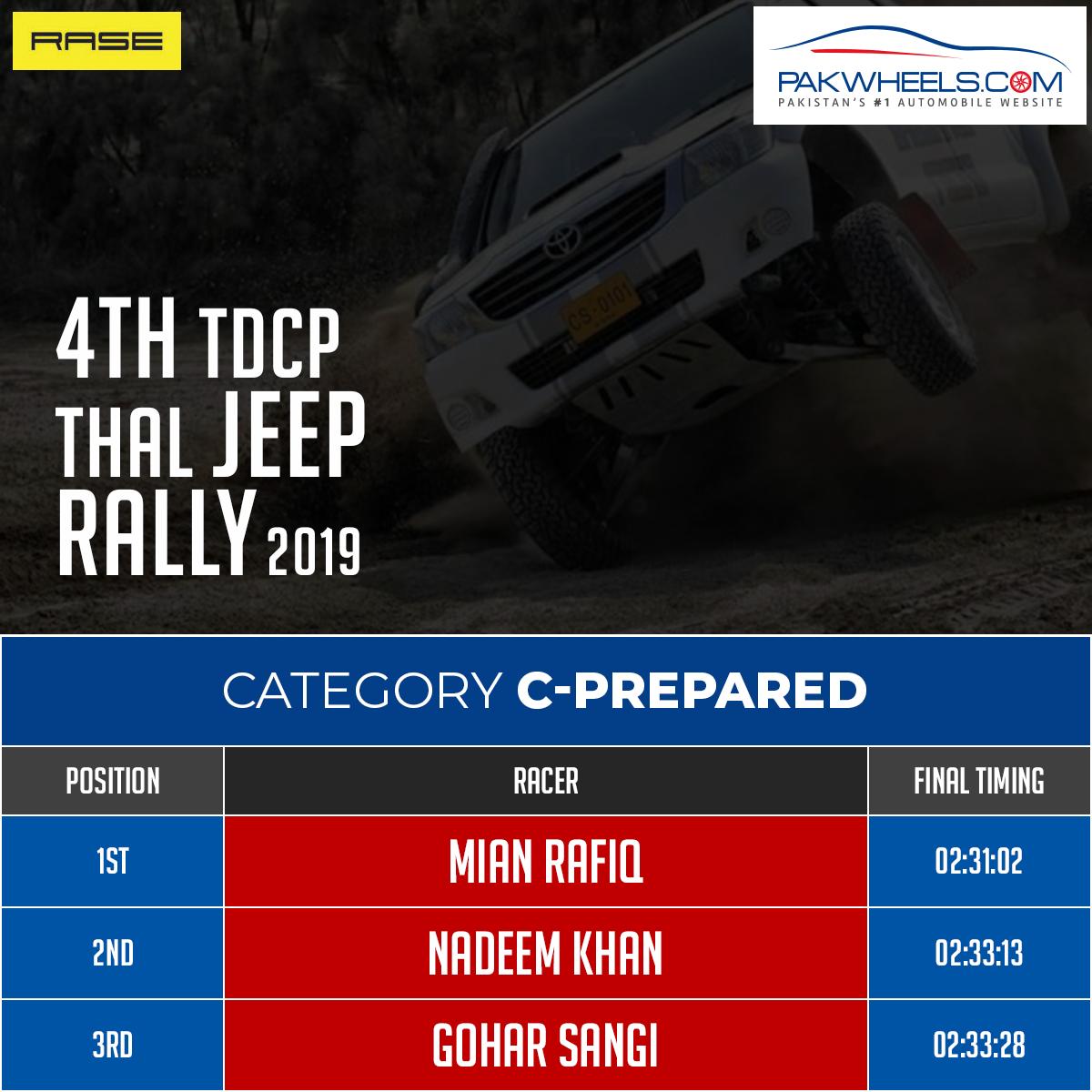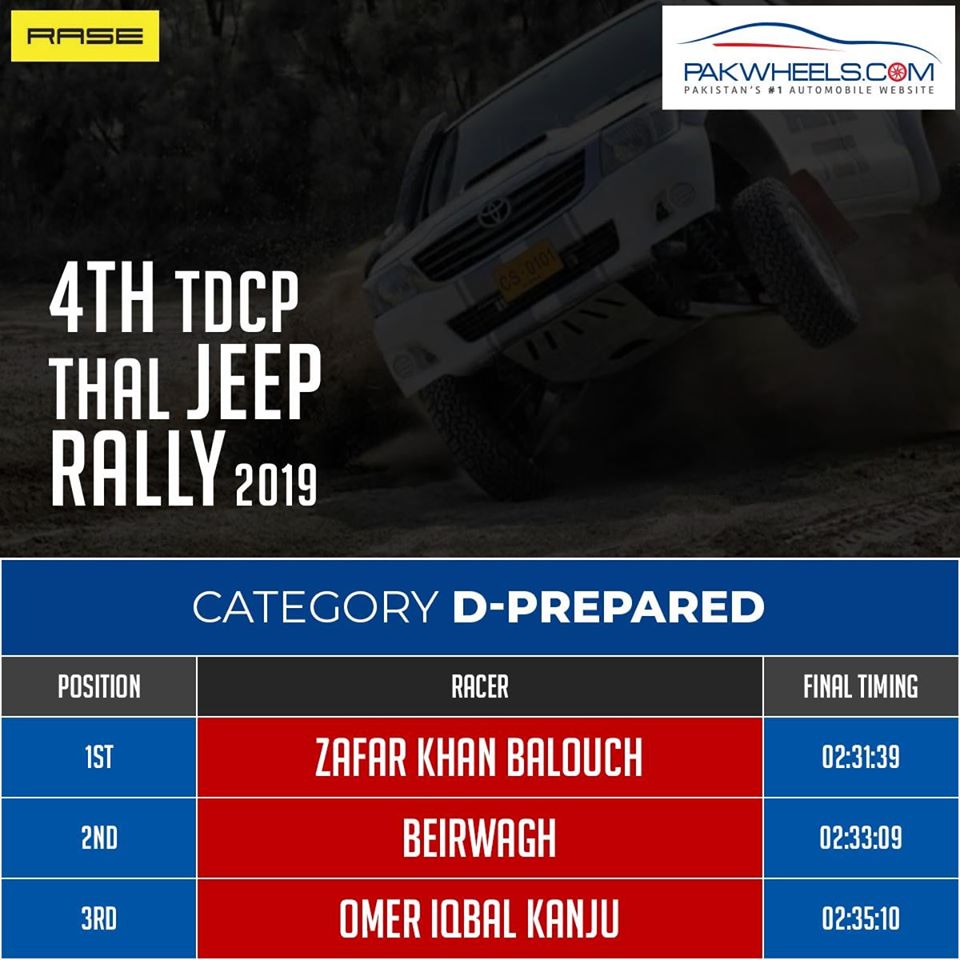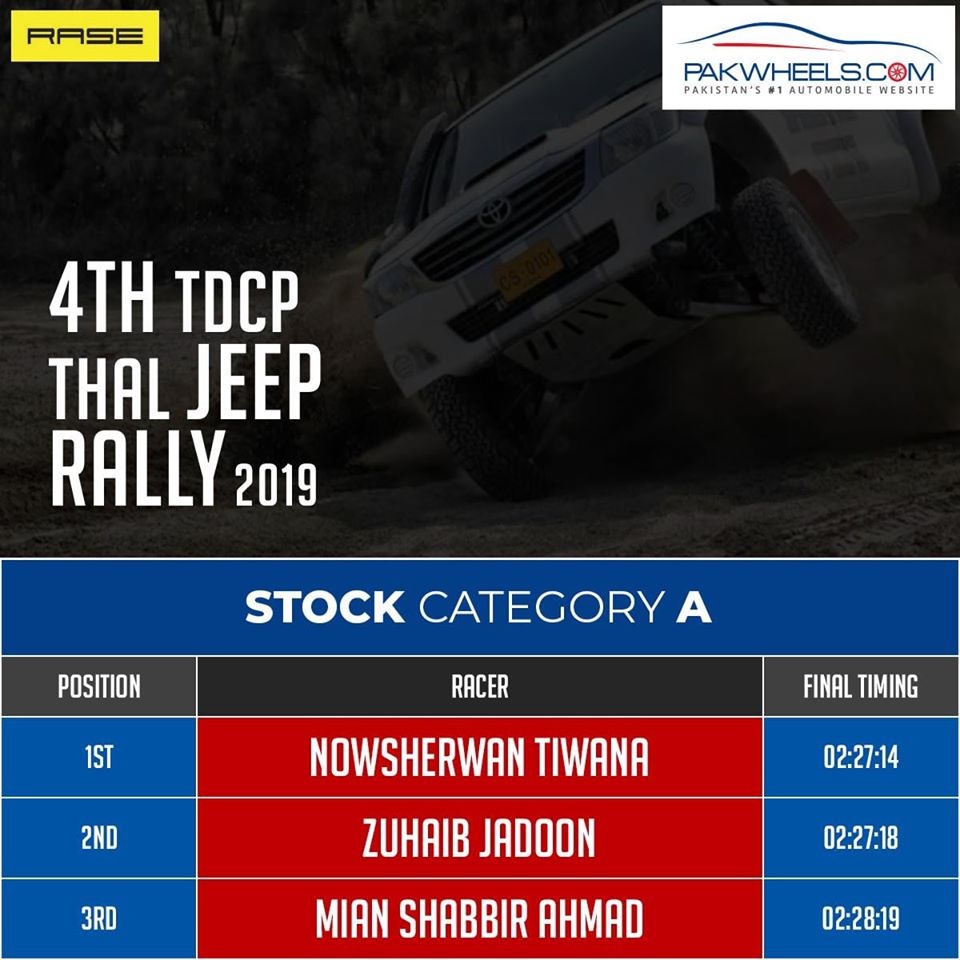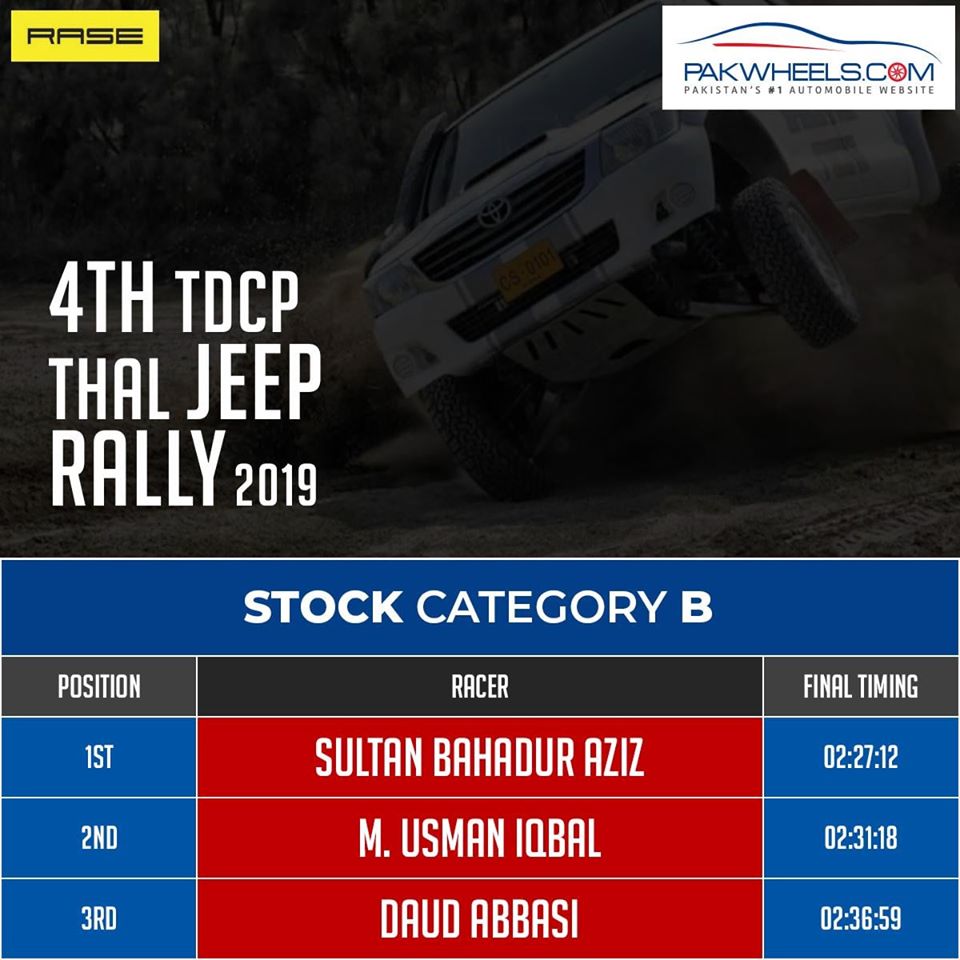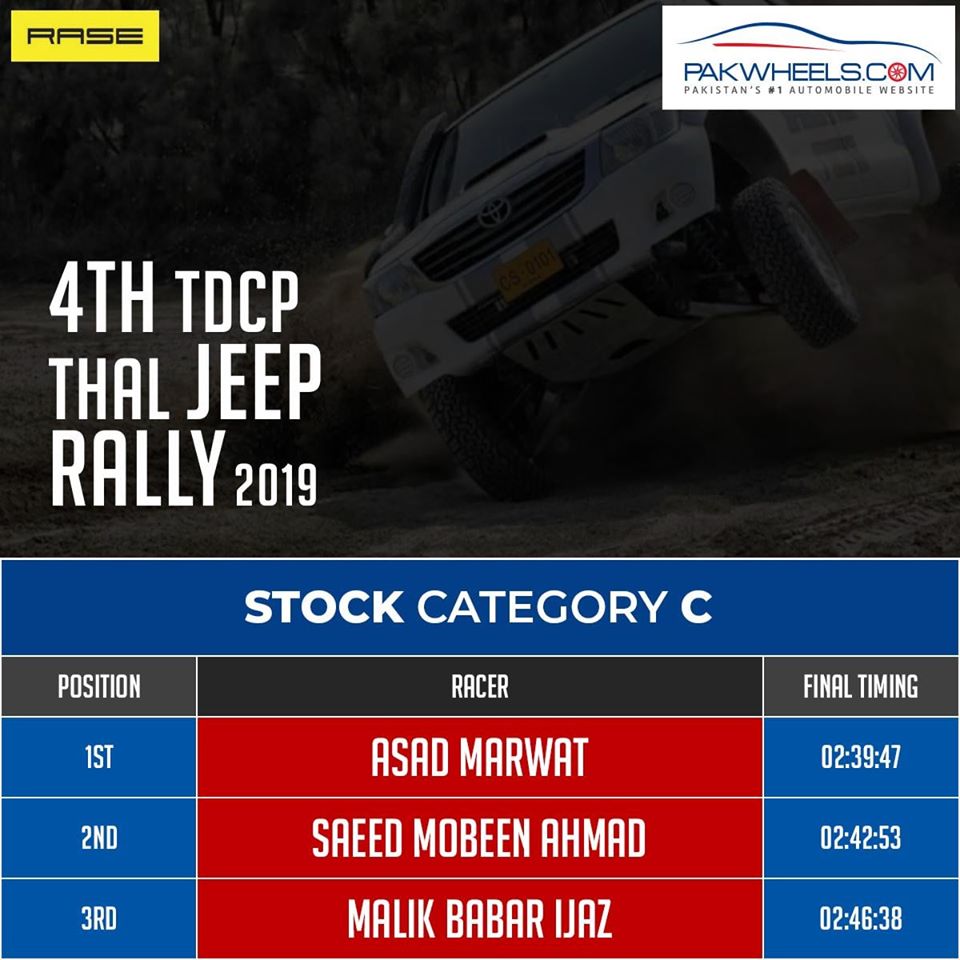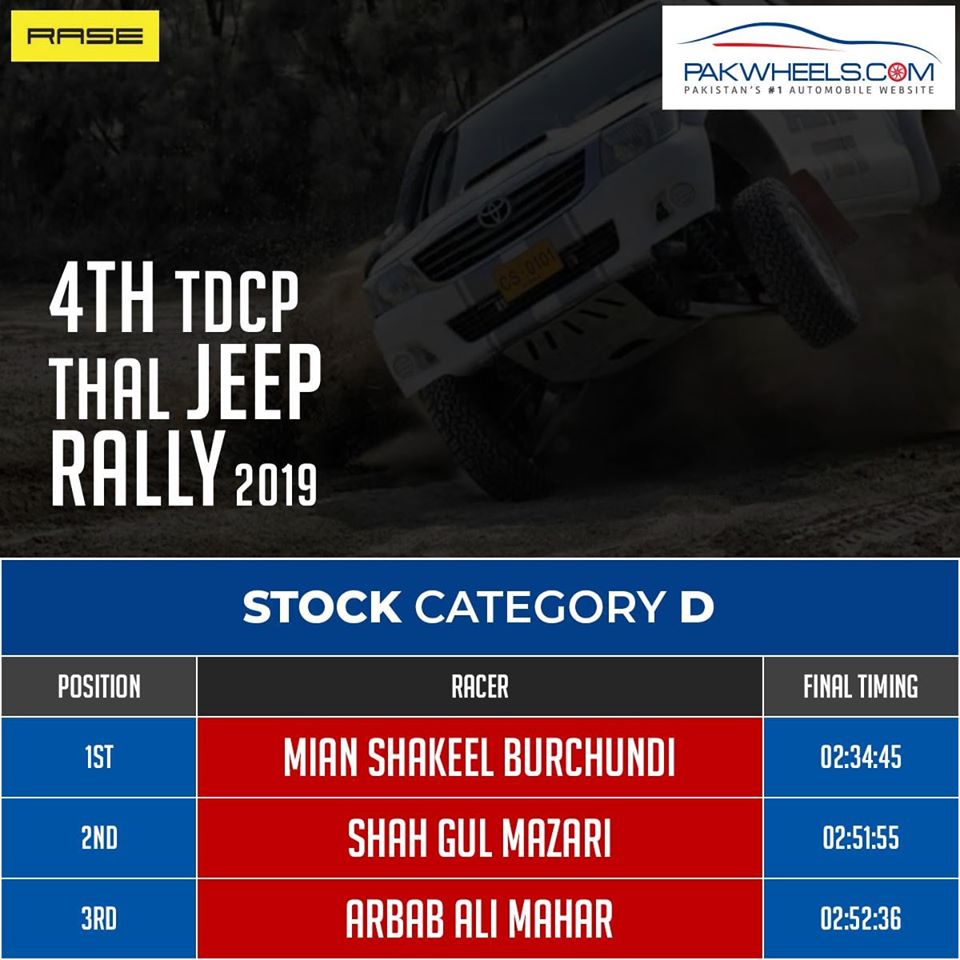 It was a three-day rally which kicked off on 15th November 2019 and ended on 17th November 2019. The rally was held at Changa Manga Teela, Tehsil Kot Addu district Muzaffargarh, Punjab. The rally was organized by TDCP (Tourism Development Corporation Punjab).
It is to be noted here that 190+ KMs long route was prepared for the racers by the organizers.
There were two main categories in this rally one was stock, and the other was prepared. However, there were nine sub-categories, including the women category. Races of the stock category were completed on 16-11-2019, while the races for the prepared category were held on 17-11-2019.
See the pictures of the event below:
Vehicles ranging from 1000 cc to 4000 cc were used in the jeep rally. 90+ drivers participated in the Thal Jeep Rally. Prominent drivers like Nadir Magsi, Shahibzada Sultan, Gohar Sangi, Ronnie Patel, Zafar Baloch, Nosherwan Tiwana, Salma Khan, also participated in the particular Jeep Rally.
Hundreds of people visited the rally and enjoyed it with full zeal and zest. The main aim of organizing such events in the region is to increase tourism and to uplift the livelihood of the people living there.
That's it from our side, do comment on what you think about the rise of motorsports in the country in the comments section below.