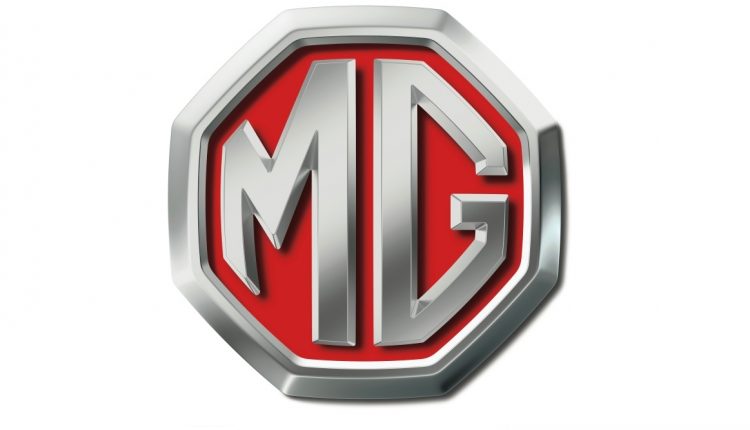 The "A" "B" and "C" of MG ( Morris Garage)
For the last several weeks, there had been a discussion over social media and among the general public about MG, the Morris Garage. Some call it a pure British brand, some call it Chinese but there is more to it. It might be British by name and ownership by Chinese but you have to read this article to make your opinion. This is a very lengthy article, and I researched it not only for my own learning but also for the readers. It is my opinion and you can agree, disagree or present a cross argument about it.
Please keep in mind; this article is NOT about the built quality, performance, features and options about a certain brand / MG in our case. This is more about enlightening ourselves about brand identity. The Internet is full with the history of the rise and fall of the original MG , which was part of British automotive group "British Leyland" until its collapse in 1986. It will be redundant information and anyone interested can read the publically available extensive information online.I will quickly go over what happened to MG after 1986 and until its acquisition by SAIC [the current owner of the brand ].
𝗕𝗠𝗪:
After the 1986 collapse, the British Leyland became a Rover Group when the British government intervened to save the industry. The group consists of Rover, Austin, Mini, Land Rover, MG , Sterling and Leyland. The group was sold to a technology company British Aerospace for the restart of the group's operation. British Aerospace owned 80%, while Honda had 20% shares. Honda was the technology partner and shared their knowledge and helped develop new models like the Rover 800, based on Honda Legend.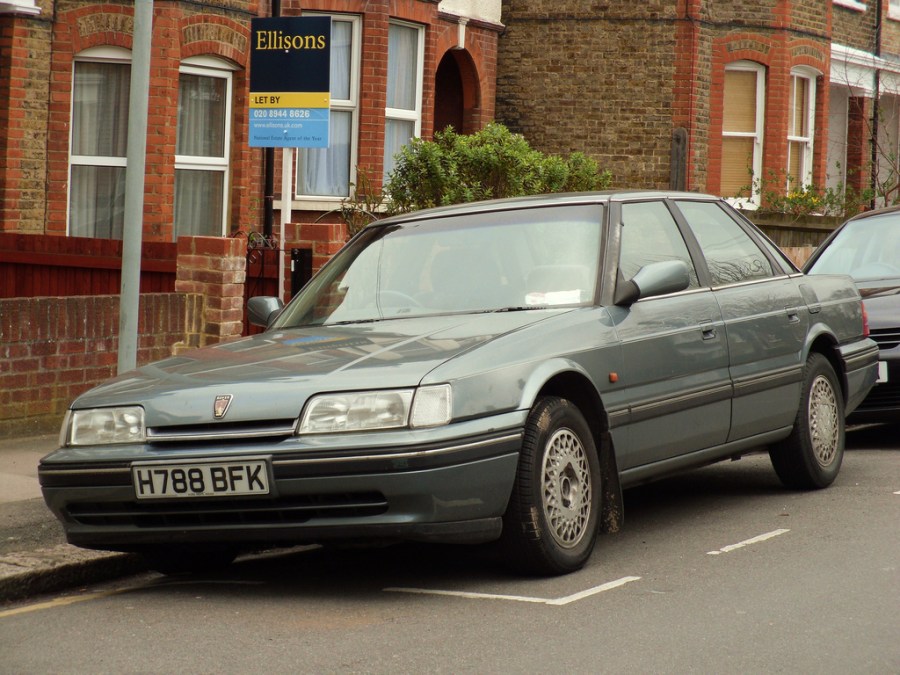 British Aerospace concentrated on Rover, Mini, Land Rover and MG as far as its development and operation and in 1994 sold the Rover Group to BMW. Honda, who was stakeholder since 1980, also sold its 20% shares to BMW and removed every piece of their equipment from the assembly lines. As per the sales deal, all technological assets [vehicle platforms, and right of use, names, trade Mark's, intellectual properties] were also transferred to BMW. Keep in mind that the MG trademark names and rights were part of BMW's group, but in reality, there were limited MG vehicles on the assembly line or for sale. Under BMW control, only MGF, a mid-engine two-door sports car was introduced and developed under British Aerospace.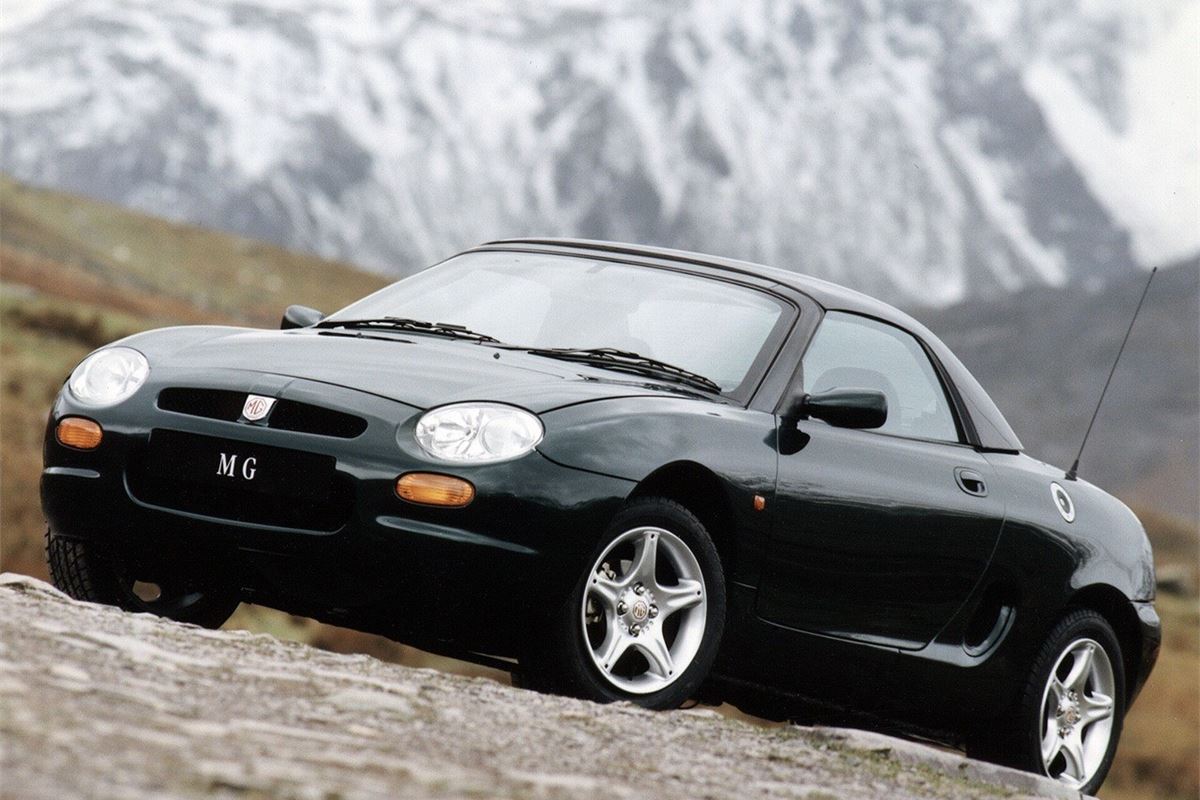 Under 6 years of BMW ownership, the group also didn't succeed, and it was piling up loses. BMW was losing 3 Million dollars a day and wanted to get rid of this burden ASAP. When BMW offered the company for sale, they said, they will wait for 30 days and if no buyers come forward, they will just shut down the factory which will also result in loss of 30,000 jobs. BMW was in touch with a venture capital investment firm for sale. As per the plan, the new owner will cut down on almost all brands and models and will just concentrate on the very limited models as a limited market sports car. This would reduce losses and possibility of future success, But this would also cause in winding down large manufacturing and job losses and auto unions and supply chains at that time didn't like this idea. They wanted to keep the mass market footprint and rejected this proposal. At this point, the British government again intervened for other options.
𝗣hoenix-4: 
In 2000, BMW dissolved the Rover Group. Kept the Mini brand, sold the Land Rover to Ford Motors. BMW sold the leftover brands and assets for "TEN BRITISH POUNDS ". Now the new company became an MG Rover Group and went under the control of Phoenix Consortium [ Phoenix 4] , a group of 4 businessmen. As per British regulation at that time, any seller who sells the business can be held responsible for any future bankruptcies because of operational losses that might occur within the first three years after a sale. BMW was so desperate to get rid of losses and liabilities that were multiplying daily that, as part of the sales deal, BMW also offered a $767 Million of Loan to the ROVER GROUP at zero interest rate.
Rover brand vehicles like Rover 25, Rover 45 & Rover 75 models were manufactured under new ownership. The MG brand was revived [ almost after 10 years ] for the first time but again as BADGE ENGINEERING and not an actual engineered vehicle because the company was already in losses and new development was impossible. As MG brand had a history and heritage and fan following because of its past, the Rover models were sold with MG badges/ emblems and with minor aesthetic differences. The Rover 45 was a hatchback and was also sold as MG ZR, The Rover 45 which was based on Honda Domani was rebadged as MG ZS. The Rover 75, based on the BMW E46 platform, was sold as a rebadged MG ZT.
All these vehicles were made at the iconic industrial complex Longbridge, Birmingham, UK. The new ownership also restarted the manufacturing of the MGF as MGTF a modified and upgraded version. As an MG revival, the company even contacted an Italian boutique sports car maker "QVALE" at that time the company produced limited units of MG XPower SV which was again a "BADGE ENGINEERING" with minor interior and exterior differences and based on Qvale Mangusta powered by Ford engine. The Pheonix 4 also upgraded the MG ZT with Sporty trim option and offered a 4.6LV8 again taken from Ford.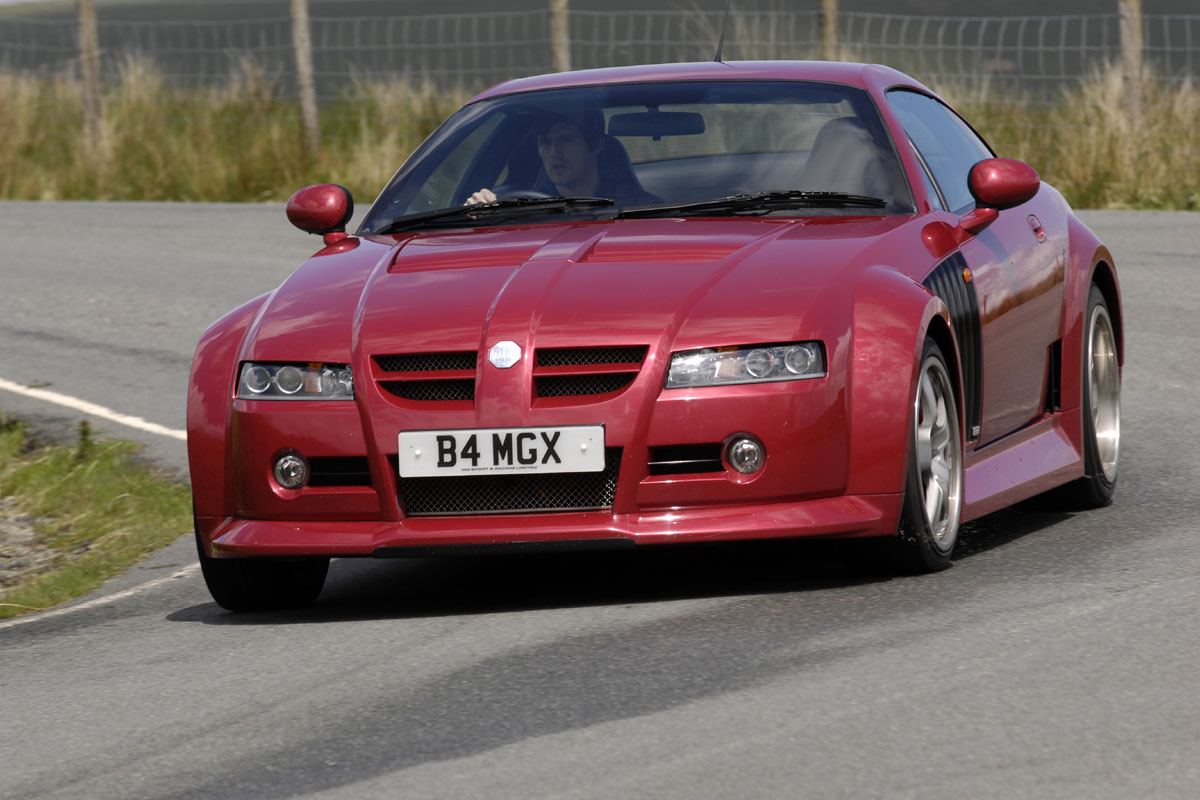 By the way, the Phoenix 4 also contracted Tata India in 2003, and Tata Indica was rebadged as Rover CityRover and imported into UK as a small compact hatchback. The model was highly criticized for its substandard quality and performance and only brought a bad name to the Rover MG group.
The MG and Rover models started selling under new leadership, but still the company didn't make any profits although the total losses reduced. The sales numbers were coming down year after year. The Phoenix Consortium also started looking for a buyer and even was in talks with Malaysian Proton but was not fruitful. Bribery, mismanagement, and financial embezzlement by Phoenix 4 were also reported and resulted in the company's downfall. The cash-hungry company then was also in talks with Chinese SAIC and generated some money and reduced losses; they even sold the design and intellectual property rights of Rover 25 and 75 to SAIC. Again, the takeover talks didn't go through, and the Rover Group collapsed again as operation stopped.
𝗡𝗔𝗚 & 𝗦𝗔𝗜𝗖 on MG: 
While the crisis was ongoing, factory shutdown and no possible outcome, and another Chinese group Nanjing Automobile Group came forward and bought all assets [ nonfunctional factory and equipment ] in 2005 and planned on restarting the production. Trademark, intellectual property rights of word "MG" also becomes NAG ownership. On the other hand, as SAIC already bought the intellectual property rights for Rover 25 and 75, they planned on utilizing the bought rights and planned to start the manufacturing in China. Meanwhile, SAIC was hit with a huge blow when they realised that they cannot use the ROVER name and lost the rights. Actually, when BMW sold the Rover Group to Pheonix 4, there was a condition that they can use ROVER trademark name only when the ROVER GROUP UK remains as a joint venture with another firm and secondly it cannot use ROVER name on any 4×4/ off-road vehicles.
So, after the sale to NAG, BMW retained the rights for the name "ROVER" which they sold to Ford in 2006. SAIC was having the Rover 25 and 75 platforms and technology, but they could not sell any model with the ROVER name, so they made a new company "ROEWE" and started developing models based on 25 and 75 under a new brand name. On the other hand, NAG restarted making the existing MG TF model at their own facility in China in 2007.
A merger happens in China and SAIC, a state-owned company buys out the NAG, and it becomes part of SAIC. Now SAIC has access to all the UK assets and just the "MG" trade name to use. SAIC moved back the MGTF production to the UK in 2009. SAIC starts exporting CKD kits of ROEWE 550 to the UK from China, a Roewe brand model sedan based loosely on GM's Buick platform. The CKD were assembled and branded as "MG6" for UK market. SAIC also continued producing compact MG3 in 2011 as a second-generation, again based on a modified Rover 25 platform. After few years of UK assembly operation, in 2016 the iconic Longbridge manufacturing facility was shut down, and SAIC moved all manufacturing operations back to China. We will discuss this further in this article.
Now before we move further, you need to understand two terms "BADGE-ENGINEERING" and "PLATFORM-SHARING".
𝗕adge and Platform: 
In the Automotive industry, these terms are very common, and again we will not go in detail. Badge engineering basically means, that a company or its joint venture company take an existing in-production model, do minor, aesthetic changes on interior and exterior and put a different brand logo and emblems on it. Car companies do this to target specific markets and consumers. Like the Chevy Optra sedan, we had in Pakistan was actually a Daewoo Lacetti Korea, in specific European markets it was called Chevy Lacetti. In contrast, in absolute it was branded as Chevy Nubira. It was called Holden Viva in Australia while Suzuki Forenza in the US. In reality, it was a Daewoo product and developed by GM when GM owned the Daewoo.
The Daewoo brand was a failure in Australia, so GM introduced it as Holden. It remained as Daewoo in Korea to keep the nationalism while you can assume that why it didn't arrive as Suzuki in Pakistan because, Suzuki is always labeled as low end cars and a Suzuki badge would not have helped. Many Lexus models about a decade ago sold in the US were actually rebadged Toyota models from Japan. Some Honda models were sold under the premium Acura brand in the US. Recently Suzuki models in India like Baleno and Brezza are sold with Toyota Glenza and Toyota Urban cruiser emblems on it to give Toyota market financial access in India with minimum Toyota spending and investing on ground. In return in Europe, to enhance the Suzuki portfolio with more models, Toyota Rav4 and Corolla Wagon are rebadged as Suzuki models. So, the aim is to target customers in different markets with maximum profits with no apparent engineering involved except the emblems, a minor markup.
Now as far as platform sharing; the situation is a little different. Mostly the platform sharing is done within the same brand although it can also be shared and currently also done with different brands. Platform is basically in layman language, is the engineering, design, chassis safety design , electronics, engines, transmission and other components mostly being the same BUT the final product is different. Like The Civic, Accord and CRV share the same platform. Golf, Audi A3 and certain models from Skoda , Seat share the same platform but the final product looks different. Platforms are also flexible means, the same chassis can be used to develop hatchback, a sedan, a wagon or a crossover.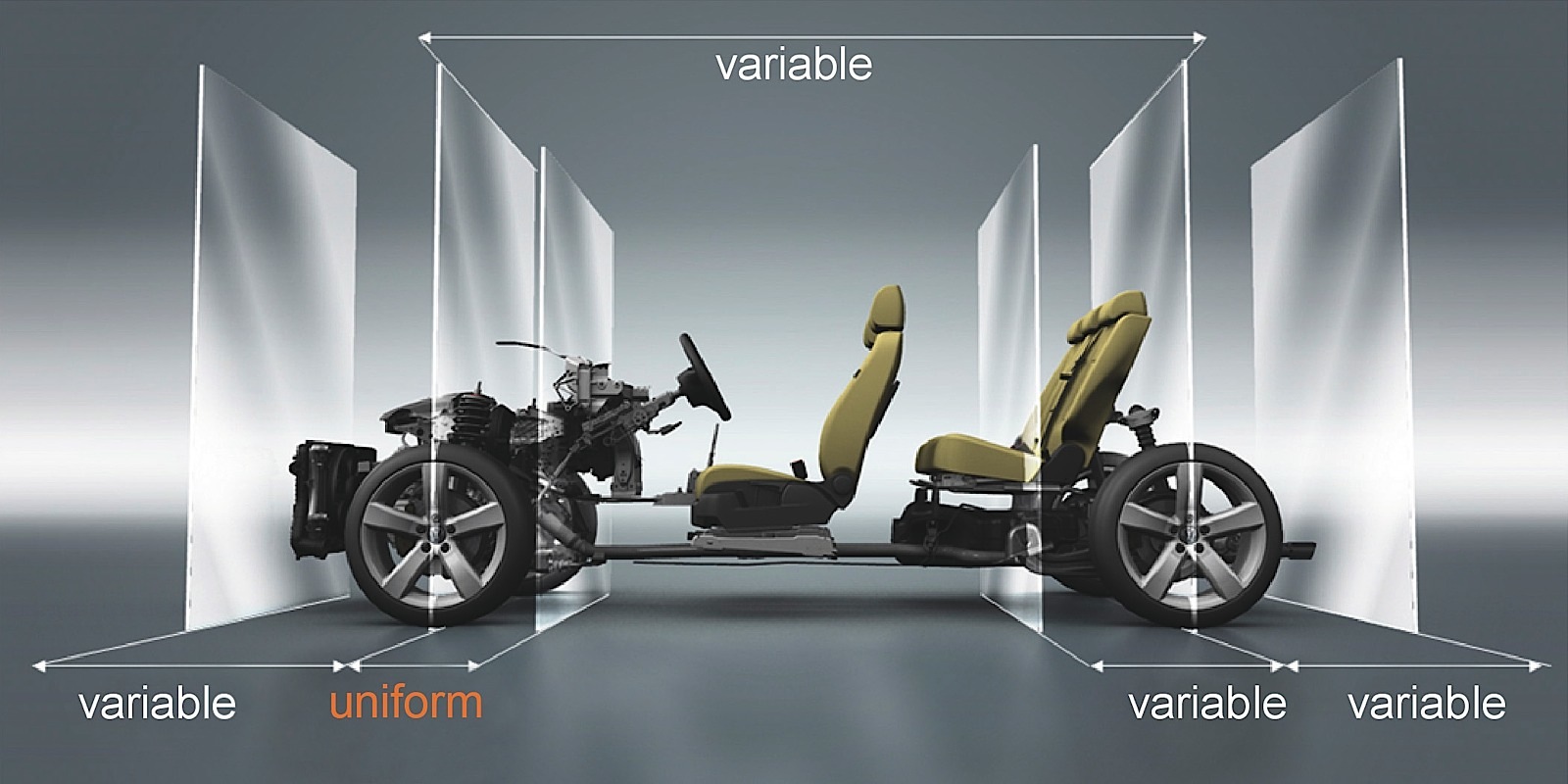 Developing an entire model is a time consuming and costly affair and costs hundreds of millions of dollars. With platform sharing most of the engineering is already performed and multiple models can be generated . Also, it helps car makers to reduce the overall cost and develop models for various segments like economy or premium. GM uses the same platform for their Chevy Models as well as Cadillac although the sticker price of the final product has a huge differential. VW groups used the same platform which not only underpins the VW Touareg but also premium brands like Audi Q7, Bentley Bentayga, Porsche Cayenne and even Lamborghini Urus.
Platform sharing can also happen with a joint venture company and one company can share it with another company under a strategic partnership. The most recent example is the all new Supra, which is basically a BMW Z4 under the skin and even made alongside BMW Z4 at the same facility. A Mercedes X Class, now discontinued, was basically based on the Nissan Navara. Kia and Hyundai share platforms and Sportage and Tucson is a local example.
Now before we move further to our real subject "MG" , let's go over the GM- SAIC partnership as it's very important and related to MG.
General Motors+SAIC: 
In china, any foreign automobile company can not operate until they have a joint venture with a local partner. China being a huge consumer market, in 1997 GM made a joint venture with SAIC with 50/50 partnership. SAIC was building GM brand vehicles for the local market and exports to the other regions. Beside this GM also partnered and founded a SAIC-GM-Wuling Automobile joint venture and this was to develop , assemble commercial vehicles and cheaper consumer vehicles like vans under Wuling Brand. GM+SAIC tie up was benefitting for both partners and car sales were increasing year after year. Both companies were shoulder to shoulder with each other.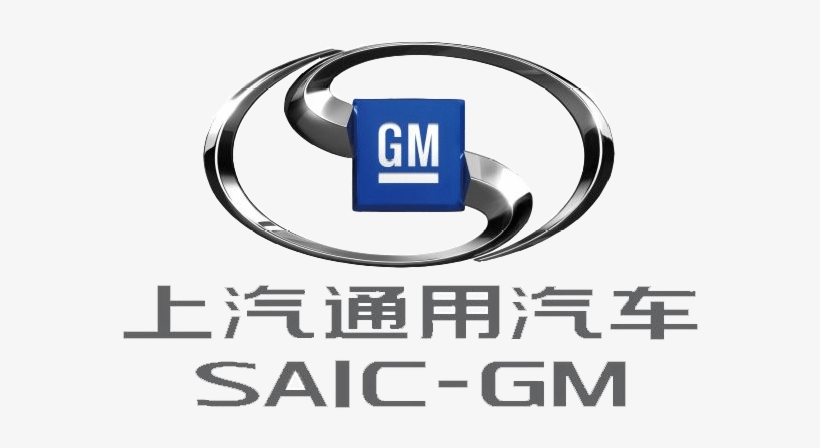 In 2009 when there was global recession and especially in the US, fuel prices were skyrocketing and car sales were down, GM filed for bankruptcy . The US government used taxpayer money and injected 50 Billion dollars into GM as bailout / loan / Investment in the company. This was to help GM get back to work and keep hundreds of thousands of workers and jobs intact while keeping the economy running as Automobiles are one of the major parts of the US economy. GM had joint ventures outside the US as well BUT the US government restricted GM on spending any bailout money on the overseas operation where GM was also struggling like its Korean operation , the GM-Daewoo.
DM-Daewoo was responsible for making cars for local and export markets like China, and especially emerging markets. GM was in dire need of billions of dollars in liability and needed a cash flow. Korean banks declined to offer any more loans as GM already owed them over 2 Billion dollars. And then help arrived, GM asked SAIC. SAIC offered a $491 Million to GM to spend on Daewoo. Back then GM was independently running an operation in India with a manufacturing facility, GM offered a 50/50% partnership to SAIC India for which SAIC gave another 350 Million dollars. Then Chinese banks offered GM a loan of $400 Million dollars and GM-SAIC enterprise was kept as asset/ collateral. Interesting thing happened around the same time, SAIC paid 85 Million dollars to GM and bought 1% share of GM and the SAIC-GM partnership became 49/51 SAIC being the owner with majority stake.
Well SAIC helped GM but there were strategic reasons. SAIC never wanted GM to collapse as it would have hurt SAIC as well locally because SAIC market share was based on GM partnership, GM technology and model lineup. With all this new investments and financial partnership , new targets were placed between the partners. Like GM will help in technology transfer to SAIC and both GM and SAIC will work on development of new models under the joint venture. Both companies will use each other technologies , car designs, platforms, engines and their components. GM will also work on export of Chinese made GM models . To achieve all this a Pan Asia Technical Automotive Center Co., Ltd was established.
Other targets include, GM will develop a new brand under Chinese brand name and multiple model ranges will be introduced using GM-SAIC jointly developed platforms, engine and other components. This will not only serve the Chinese market but it may be rebranded for export under SAIC brand or GM. As a result of this understanding, GM launched a local brand named "BAOJUN". Beside this there was more to all this partnership, GM cancelled their entry into the Thailand market and let SAIC enter there with a different joint venture partner. GM Indonesia also became SAIC-GM-WULING. GM started to retreat from Australia and announced a planned discontinuation of their Holden brand and aim was to concentrate on Chinese market.
In 2013, GM bought back the 1% share they sold to SAIC and both companies again became 50/50 partners. The joint partnership helped both SAIC and and their growth locally and globally increase by many percent. GM new brand "BAOJUN" started selling almost 1 Million units per year within a decade. SAIC+GM total market share increased on a year by year basis and also helped SAIC to gain a fortune 52 ranking.
GM might have pulled out in some markets and lost their direct brand presence in a certain market and in some they were already struggling BUT with the newer joint venture and operational understanding with SAIC ,  they / GM have actually increased their footprint virtually by providing their direct and indirect technology,  platforms, engine and other components. In other words, now they have an indirect reach in markets where they never planned or were not successful.  It is a win win situation for both GM & SAIC.
MG Revival, Thanks to GM: 
SAIC under mutual understanding started using existing GM platforms, engine technology and with certain modifications for their recently acquired ROVER renamed to ROEWE. SAIC started using GM-SAIC co-developed underpinning and GM's small gasoline engine/ SGE Ecotec engines and transmissions for the next generation of MG "MORRIS GARAGE" under SAIC ownership , which basically shares platforms with the ROEWE brand sold in China. SAIC was able to penetrate into new markets with the brand name "MG" as a premium offering where otherwise they could have tough time to succeed with SAIC offerings, being CHINESE. This also helped them ENTER the European market and especially UK as well.
Revival of the MG brand by SAIC involved an extensive global marketing campaign to portray it as truly a British brand as possible and eliminate any stigma normally associated with a Chinese brands. Although SAIC discontinued their manufacturing operations in the UK, they are still keeping MG headquarters in the UK, so that brand identity remains intact .

To keep the brand recognition and keep MG's public image as British , the SAIC keeps a design studio in London and although it is reflected as MG design studio, it's in fact named as SAIC Motor UK Technical Centre. SAIC also keeps the same type of facility in the USA as well in Michigan.  Although MG are made in China / Thailand [RHD] / India or other SIAC facilities for global supply and developed and developed in China using GM-SAIC joint platforms but aesthetic interior/ exterior  design language does / might have some inputs from the designer from the SAIC UK office . As of recent info, the technical center in UK was in process of reducing  the engineering and design jobs and there was a plan to cut more than 300 positions at the facility.
𝗠𝗚 Badge and Platform Sharing: 
The MG brand was known for their sports cars and MGB can be called as the real MG car with true original DNA, was discontinued 1980 although was revived again under Rover Group in 1993. MGF was also developed by Rover Group although released under BMW and can be called a real MG model. The super successful small MG Metro was actually a rebadge Austin.
Since the mid 90's, MG has been using other brands platforms. Later on every MG model just kept the brand name and logo but were never an exclusive MG model. MG badge and platform sharing is not new. Since acquisition by SAIC, most MG models are based on Chinese counterparts as I mentioned earlier. Current MG5, MG6 are actually based on Roewe i5, i6 and also technically related to Baojun , a GM brand in China.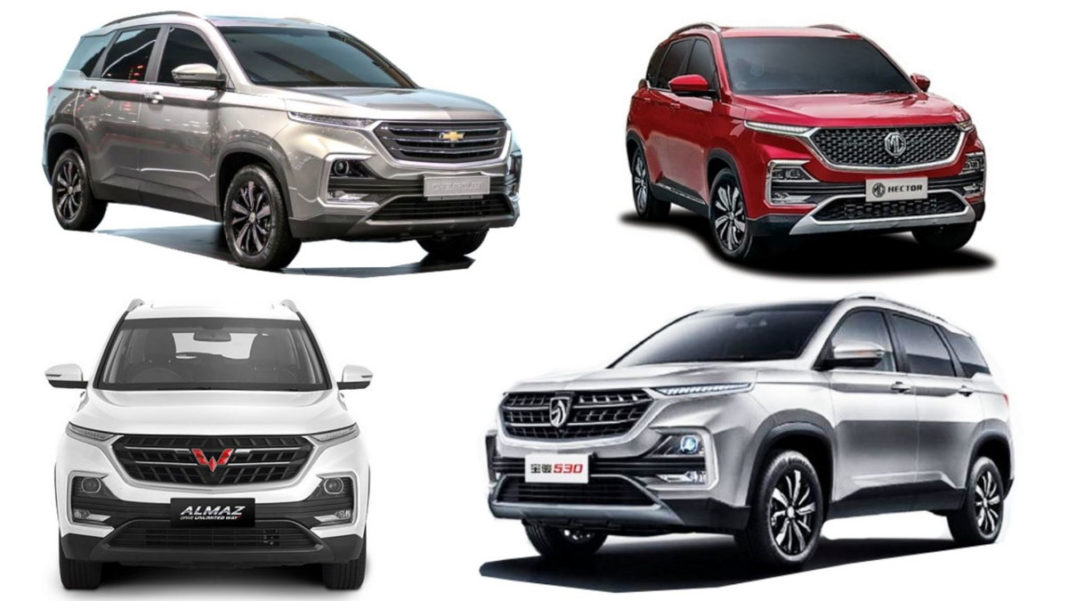 Well, beside platform sharing, some current MG models are basically just with a badge replacement. Like the famous MG HECTOR in India is basically a badge engineered "BAOJUN 530" a GM product. It is sold with MG badge in India, but replace the emblems with Chevrolet and it becomes Chevy CAPTIVA or replace the badges with Wuling and it becomes ALMAZ . So, one model is sold with 4 different names under 4 different brands with the same owner on the top.
The MG Gloster in India is basically a badge engineered vehicle based on Maxus D90 powered by GM , which is again a SAIC brand dealing in commercial pickup and body on frame SUV's. The same Maxus D90 is sold with different interior and exterior in the Middle East with different names and that is RX8 while it is also sold as Roewe RX8 in China.  As an another example of badge 3, the MG Extender Pickup truck is basically a complete rebadge Maxus T70.
Earlier this year, MG India showcased the upcoming two MPV's for India , a MG 360 and MG G10. Well again the badge engineered was visible. The MG 360 is actually a BAOUN 360 while the G10 is actually a Mexus G10. MG India is also planning to release another model under MG brand which as per reports will again be a rebadge Baojun 510 [ GM ] , which is currently for sale as Chevy Groove exported from China to Latin America.  This puts a BIG question mark on the so called MG's British roots and legacy.
MG India is basically using the same manufacturing facility GM used to own or still have stake in it. The SAIC Indian operation has established a MG India a stand alone entity for Indian market and it is extensively pursuing the same target to not only bring new models against the competition but also portray MG as British as possible.
It is evident from the fact that MG India utilized world class advertising firms to shoot commercials for Gloster and Hector In Europe with European cast although both models are specific to Indian market only. Don't forget to watch daughter father ads. for Gloster and it's a Human thing ad. for Hector. MG marketing strategy is not different in Pakistan. Use of British flags and other icons as much as possible with MG to make and look MG, a truly "British" .
The best selling MG HS, beside platform sharing with ROEWO-RX5 do have European touch on the interior but there is more to it. The front galaxy grill on HS and Baojun RS5 [ GM] have similarities and influences. Both MG HS and Baojun RS5 made public appearances at the same time. In other words, parent company GM+SAIC has been putting their design inputs across the model line up including MG. The current Baojun model lineup is with similar front styling grill , so this does not make a MG grill something being exclusively European. Interesting facts, you can find same type of grill on the current Cadillac models as well.
Final Thoughts on MG: 
As I mentioned in the start, there is no reason for this article to talk about the QC of MG models . MG truly would be great vehicles with technology and engineering from GM and SAIC. They can be called British because of the name they carry and the heritage and past legacy and that is only thing British in it.  But is the current generation of MG is truly a MG with MG DNA? , it's a question you need to work on finding. As a reader, you need to judge and its your discretion to make an opinion and I would love to know about it in comments.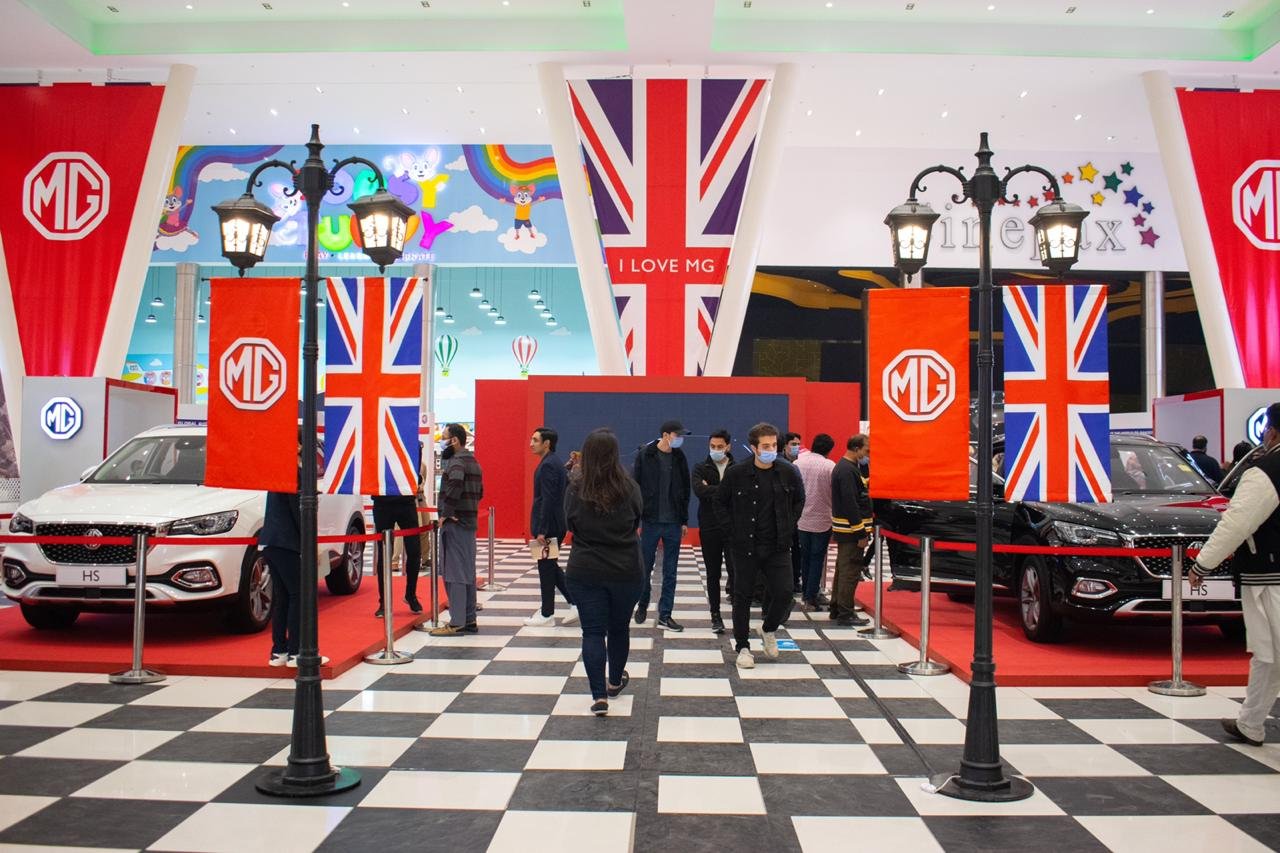 No one questions the technology and advancement by China, but sometimes the market moves with the brand identity regardless of wherever it is made and whatever is under the skin. SAIC the parent company realizes that the only way MG can succeed is to keep the heritage at least with the brand name. Personally, car companies are businesses, they don't care about emotions and legacies, they invest and want return of investments. BTW MG sales increased in UK year after year but still they sold ONLY 14,000 [2019] units in total for all models which is basically on the lowest end comparing the other brands in the UK. UK customers know that how British the new MG is.
There had been a lot of discussion about Land Rover Jaguar owned by Tata and being a Indian. Yes it is owned by TATA from India BUT the JLR is still true to be British with entire design and development still British and not Rebadging or using other platforms. TATA owns the finances and ownerships but all development happens in the UK. JLR switched ownership to Indians BUT the Range Rover or Velar or F-Pace, F-Type didn't start using TATA technology like components/ platforms. In future they might be using a BMW platform and engine and we can discuss that later if that future model is German or British. Same is the case with Volvo, they are owned by Geely but they are still Swedish as far as their development. They have started sharing their platforms with Geely and started developing joint models.  Lamborghini is owned by Germans and powered by German BUT the entire developmental process remains in Italy.
As general knowledge interest , on back of your Iphone, it says assembled in China but it is designed and developed in California and it is made with parts from across the globe. As per a study [WSJ] , for a $1000 Iphone cost breakdown ; around $110 goes to Samsung for supply of parts and specifically the display , $45 goes to the memory supplier from Toshiba Japan and SK Hynix in Korea. A small amount of dollars per phone goes to Brazil, Singapore, Italy and to a firm in a small city in NY state for minor parts. Around $9 per phone goes to China for the labor /assembly and some local parts while rest all goes to Parent Apple California.
Lastly; You can name desi Biryani , a noodles, a chow-mein or whatever, it will remain Biryani no matter whatever name you gave it.  The question remains , is MG  "A" as American ; "B" as British or "C" as Chinese OR combination of all three ?  Share in comments.
As of MG's local Pakistani operation, that's a subject of it's own and we will talk about it in future.