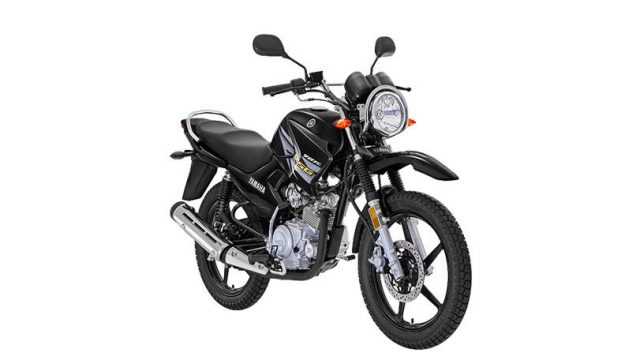 After Honda, Yamaha ALSO Hiked Bikes Prices
The bike manufacturing companies have not brought good news for local consumers at start of the new year. After Atlas Honda, Yamaha Motor Pakistan has also hiked the prices of its all bikes by Rs6,000. As per a notification by the company, Yamaha will implemented these prices from January 7th, 2021.
New Prices of Yamaha Bikes: 
As per the notification, the new price of Yamaha YB125Z is Rs163,000, after an hike of Rs6,000. The old rate of the bike was Rs157,000. Meanwhile, Yamaha YB125Z DX has also seen a jump of Rs6,000, as its new price is Rs175,500, against its old cost of Rs169,500.
Furthermore, Yamaha YBR125 has also become Rs6,000 costlier after this increase and now it will cost Rs181,000, compared to its earlier price of Rs175,000. Also, the new price of Yamaha-YBR 125G is Rs190,000, against old rate of Rs184,000, mean it has also seen a hike of Rs6,000.
Earlier Price Hikes by Yamaha: 
Earlier in October 2020, Yamaha Motor Pakistan had also increased the prices of its different models up to Rs6,500.
The company's notification mentioned that the new price of Yamaha YB125Z DX was Rs169,500, compared to its old rate of Rs163,000. Meanwhile, YB125Z  cost Rs157,000, with a hike of Rs6,000 from its previous rate of Rs151,000.
Furthermore, the revised price of YBR 125 was 175,000, compared to its rate of Rs169,000. Moreover, the YBR125 G cost Rs184,000 from its old rate of Rs178,000.

Price Hikes by Honda in 2021: 
While people wished each other a happy new year, Atlas Honda was planning to jinx it. The company announced up to Rs. 3,000 increase in its bike prices on Monday. Ergo, Honda bikes got pricier starting the 4th of January 2021.
After +1,000 in its old price of Rs. 76,900, the Honda CD70 now cost for Rs.79,500. On the other hand, the CD70 Dream got a price jump of 3,000 rupees and cost Rs. 85,500. Honda Pridor and CG125 both got 2k inflation, making their prices Rs. 110,500 and Rs. 131,900, respectively. Lastly, the price of Honda CG-125SE went up to Rs. 159,500 as a result of 2,600 rupees addition in its old price of Rs. 156,900.
The rest of Honda bikes will cost the same as last year.