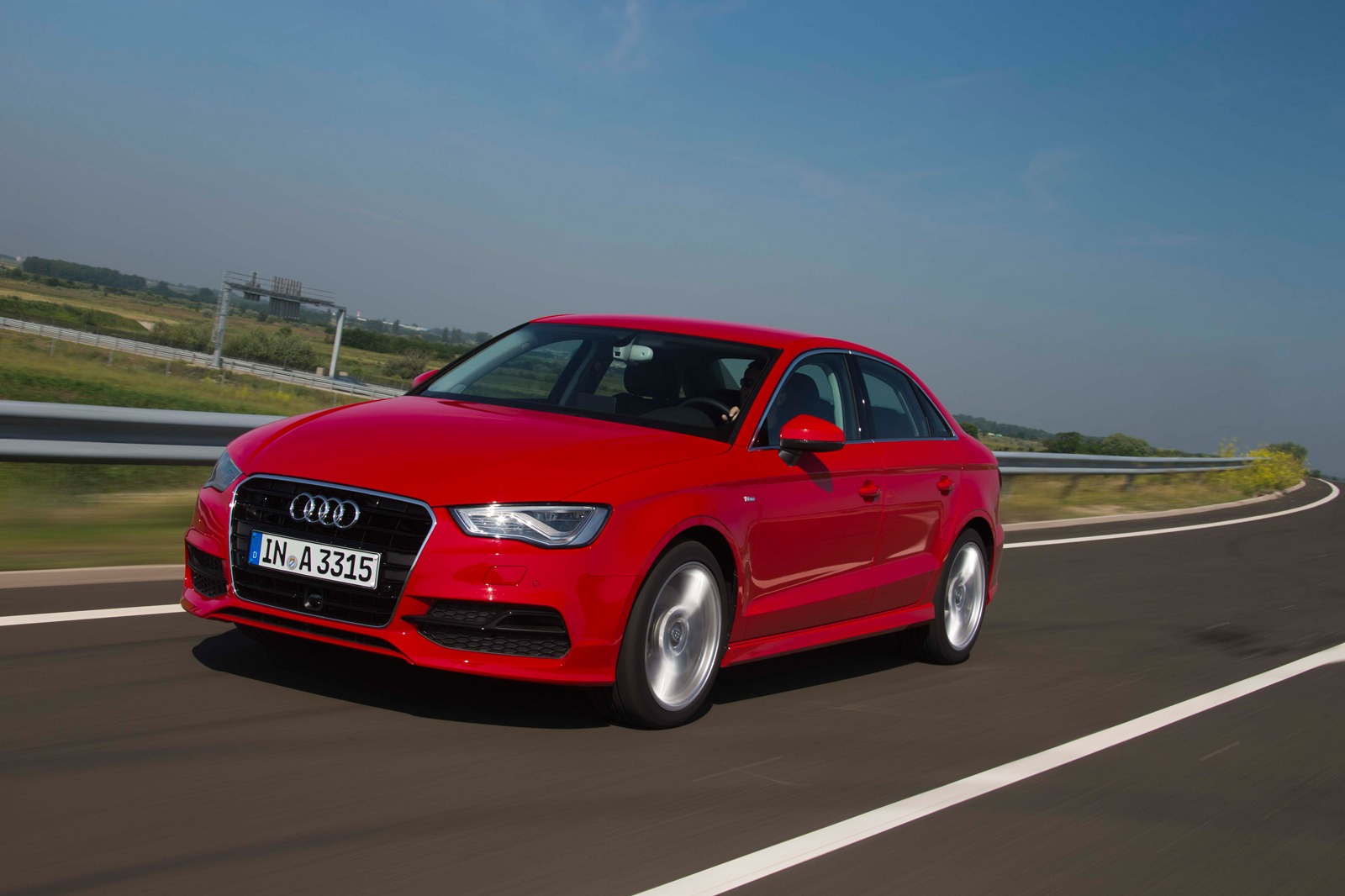 Few days ago,  Audi built the 3 Millionth Audi A3 hatchback. The milestone occurred 17 years after the first A3 rolled off the Ingolstadt, Germany, assembly line. The first A3 entered production in 1996. The A3 is Audi's line up an entry level hatchback and most sold and famous Audi model all over the world.  Most recently Audi unveiled a sedan version of the A3 hatchback for their third generation along with regular A3 hatchback. The sedan will be available for sale first quarter of 2014.
Audi want to target the younger crowd with the introduction of A3 sedan version who feel shy buying a hatchback. With price starting at $30K, Audi believe they will catch new customers with their new line up. The competition is tough for Audi as Mercedes already released A class Sedan in Europe and North America this summer.
The A3 will have the option of full LED headlamps, of course, carrying on Audi's now famous positioning in the world of recognizable lighting. Wheels will range from 16-inches to 18-inches.
Inside, the A3 now offers a driver information display that uses 3D graphics, a revised MMI system (still operable via a column-mounted knob or steering wheel controls). top-of-the-line options include a bang & olufsen sound system and MMI navigation plus system, where the latter's ultra-sleek 7-inch screen extends electronically from the instrument panel. passengers can use their mobile devices to a WLan hotspot integrated within AUDI connect. This will allow numerous mobile apps integration with the car entertainment system. in addition, the AUDI connect service features a parking-space locator, providing information on parking spaces, multi-level parking facilities and underground garages.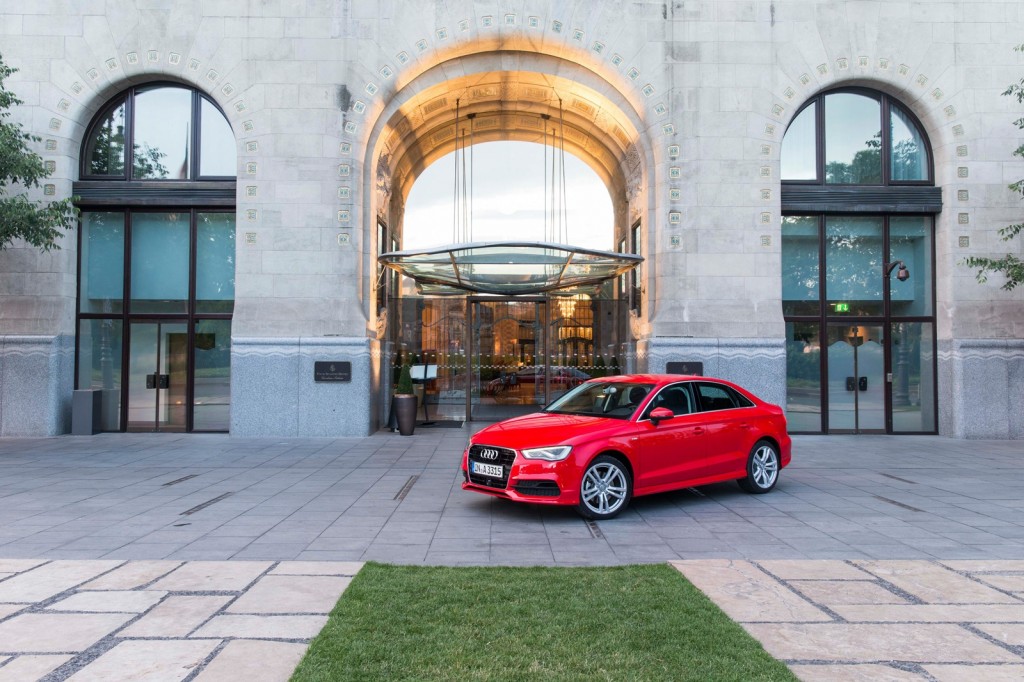 The A3 will launch in Europe before it comes United States, and will offer a three-engine lineup . All three engine types are of the four-cylinder variety, with a 2.0-liter TDI offering 150-horsepower and 236-pound-feet of torque, a 1.4-liter, 140-hp and 184-lb-ft TFSI, and a 1.8-liter, 180-hp and 184-lf-ft TFSI. The diesel motor is expected to with fuel economy of 57 miles per gallon on the combined, the 1.4 and 1.8 engines will offer 50 mpg and 42 mpg, respectively. 0-62 mile per hour times will range from 7.3 seconds for the 1.8 TFSI, to 8.7 for the TDI.
The North American market will have a choice of  2.0-liter TDI, 1.8-liter TFSI and the 2.0-liter TFSI. Later Audi plans to release the 300 horsepower with the S3 variation, the saloon is capable of reaching 0 to 100 km/h (62 mph) in just 4.9 seconds when paired with a 2.0 TFSI engine and six-speed S-tronic transmission.