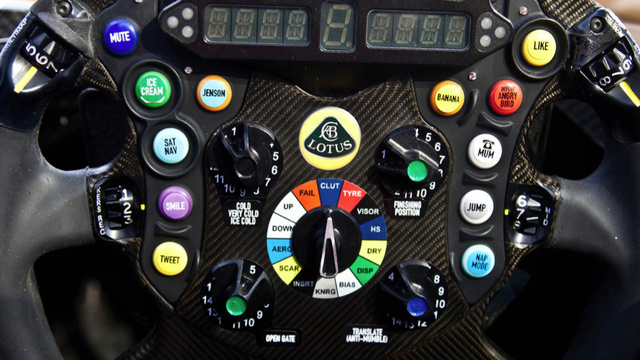 The coolest Formula One car steering wheel
Since Lotus has brought Kimi Raikkonen (Ice Cream man) into their team, their performance and overall PR and team fanbase has grown significantly. Part of  the reason is Kimi, their performance, and a cool sense of humor likes of which was shown on the launch of their 2013 F1 car.
The wheel was of course done this way for none other then it's driver, Kimi but it's awesome. Each sticker has a meaning, like Kimi has a love for ice cream, Jenson Button lost both front wheels once (google it) and etc etc, you best figure it out yourself, it'll be fun.
Here's the steering wheel and the new Lotus F1 car: