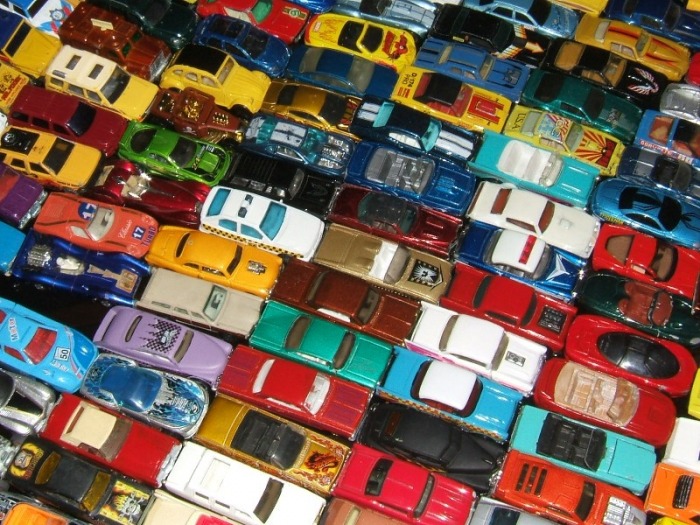 The Largest Collection Of Toy Cars In Pakistan
Well meet Mr. Amir Ashfaq today; he's an automotive aficionado pretty much like us. Although, there is a slight difference between him and I actually, that is where his hobby is collecting scale models of car – mine is to actually collect those cars in a place called my bed-room as big as Ralph Lauren's garage.
One thing found common amongst all PakWheelers is passion for cars. Brand loyalty is another thing and exists not just between forum fan-boys but elsewhere as well but if given a chance to actually own the car which I dream of, brand loyalists will not even give a second thought about how they much hate that brand of car.
In plain words, a brand loyalist of a shampoo, cosmetics, etc and a car is not similar by any means, Ashfaq is very fond of American cars but his collection of scale models include cars from the rest of the world as well.
Collecting toy cars is an addictive hobby that cannot only be fun and educational, but also a good investment as many toy cars increase value over time as they are collectible items.
Much like any car guy, Ashfaq also has been engaged with cars since childhood. And his parents supported his passion and actually helped him build his toy car collection and taught him how to take of his collection. Reminds me of my childhood, whenever we used to go to the mart, I'd always pick one toy car and look towards my parents in anticipation that they would buy it for me which they always did even though, I was known as mechanic in those days, the toy cars hardly survived an year under my ownership but still parents the greatest blessing of God, bought it for my deadly experiments..
Ashfaq's uncles, aunts and cousins who live abroad also contributed to the extensive collection made up of more then 4000 toy cars. I am astonished to see the care and patience that has gone into building this huge collection which I have no doubt will be largest toy car collection in Pakistan unless anybody steps up to shake my guess.
His collection includes cars from Chevrolet, Buick, Cadillac, Pontiac, Plymouth, Dodge. Furthermore, British, Italian, French, German, Japanese, European automobile models are also the part of the 4000+ collection of toy cars.
He started collecting when he was 8 years old, now it has grown into a treasure for all the car guys. This treasure includes die-cast models are from USA, England, Germany, Italy, France, Greece, Japan, Hong Kong, China, Taiwan, Malaysia, Thailand, Macao and the makers are Matchbox, Hot Wheels, Majorette, Corgi, Burago, Tomica, Jada Toys, Real Toy, Maisto, Welly, Kinsmart.
As most of the manufacturers you read above are not available in Pakistan, hence it was very hard to build a collection, however China has made things easy and affordable but this kind of treasure takes decades to build, hours and hours of care but if you have the passion then all that hard-work brings pleasure, peace and always keeps a smile of satisfaction on your face.
You can see more pictures of his collection at: mytoycars.weebly.com