The true hype of the Chevy Camaro was created by firstly the enthusiasts and it remains till this day and many to come but the new iteration of the Camaro was presented through the Transformers' film trilogy so it can grasp on the new generation of buyers and apart from the fact that it was quite a good looking car, the Transformers films did wonders of the new Camaro, it became a film star.
Today, (after adding and subtracting time zone difference), we have finally got to see how the new, 2014 Chevrolet Camaro Z/28 looks like and it doesn't meet our expectations somehow.
The Z/28 Camaro is like what an AMG version is of a normal Mercedes and plus, the Z/28 has a lot of glorified history so it was quite a big thing for muscle car enthusiasts.
The 2014 Camaro was itself revealed on a morning talk show while the SS and Z/28 version were kept to be revealed later at the New York Auto Show.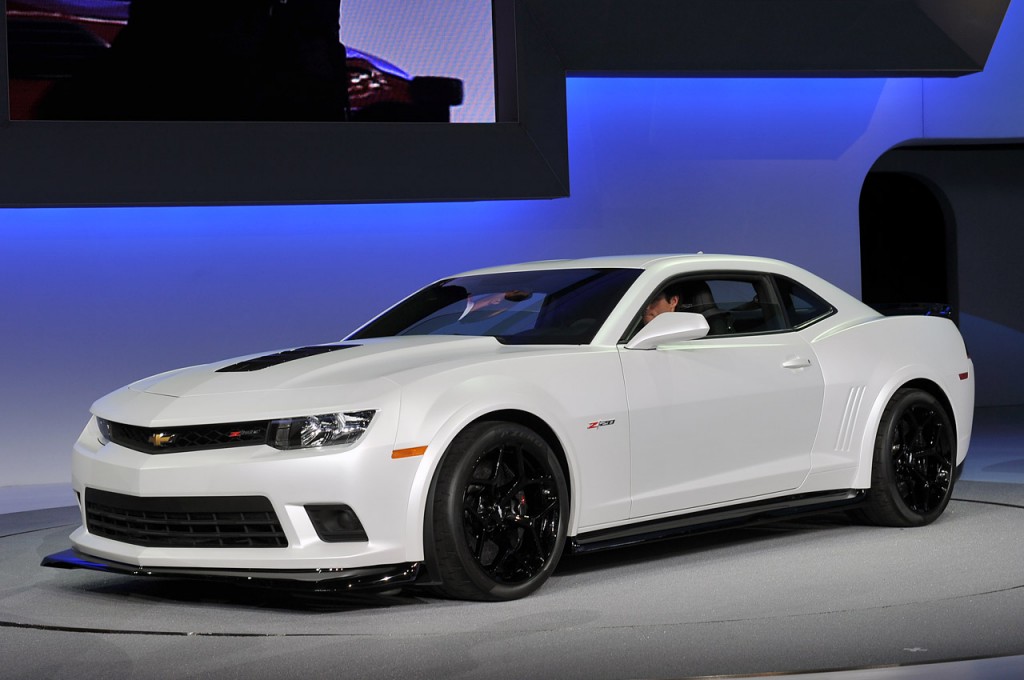 Powered by Chevrolet's 7.0-liter LS7 small block V8 (also found in the C6 Corvette), Chevy however hasn't released official power ratings yet, saying only that the Z/28 will deliver "at least 500 horsepower and 470 pound-feet of torque" – the supercharged 6.2-liter LSA found in the ZL1 dispenses 580 horsepower, so the track-focused Z/28 probably won't be the most powerful Camaro on offer.
While the Camaro SS will be powered by a 426-horsepower 6.2-liter V8 engine.
Camaro Z/28:
Camaro SS: