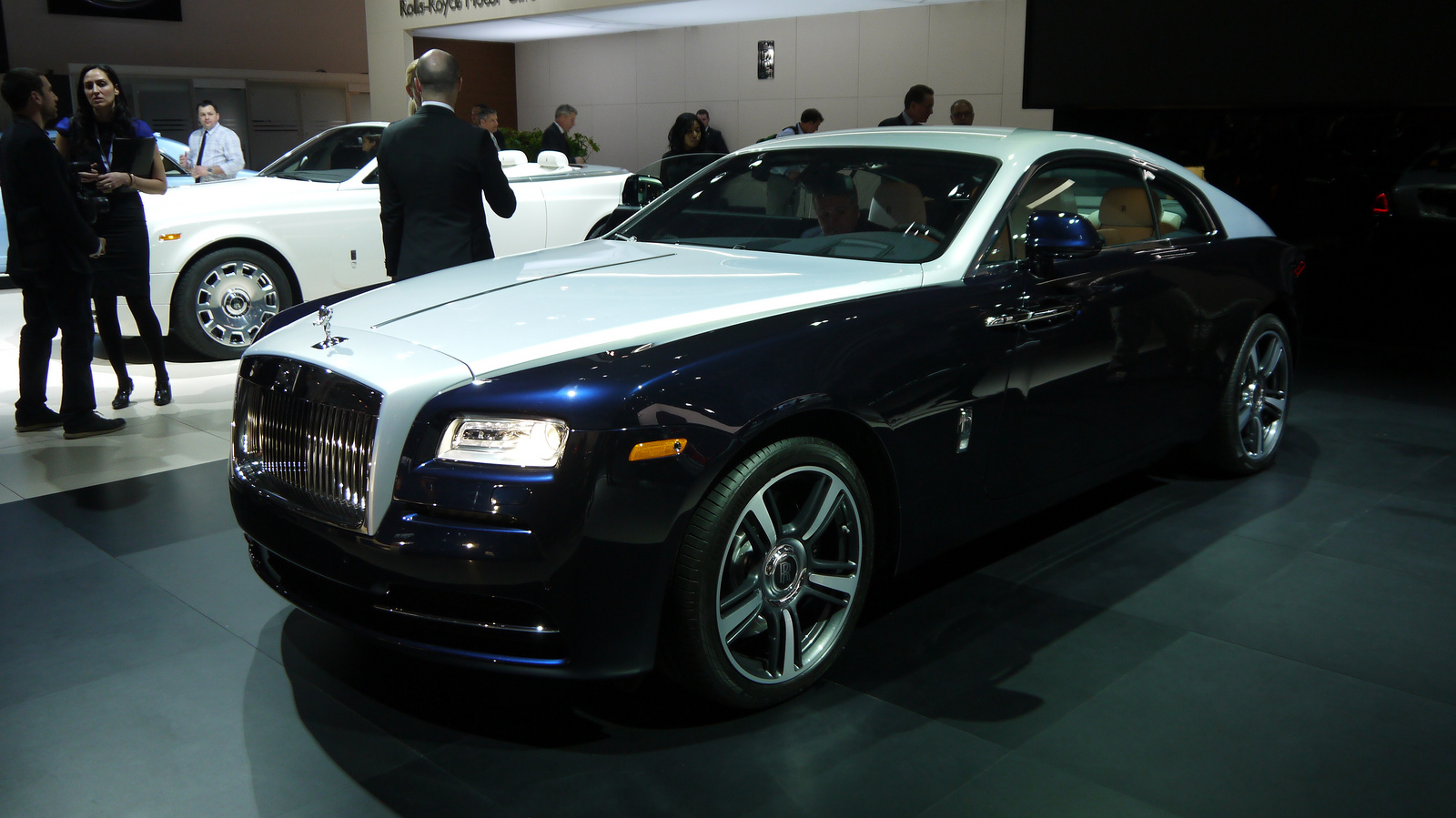 Fastback cars? Yes cars whose roofline slopes continuously down at the back.. The style is seen on two-door coupés as well as four-door sedans. The origins of fastback design lie in the streamlined design era of the 1930s. Initially popular in America, the word fastback soon came to define the spirit of adventure and dynamism that optimized early and mid-20th century European sporting and GT cars. We have seen Fastbacks introduction in almost every car manufacturer. From an economical car to a Luxury brand. But recently there is a big name in the category "The Rolls Royce".
Recently Rolls Royce unveiled the "Wraith" a Scottish word means the ghost or ghostlike image of someone, especially seen shortly before or after their death." Rolls-Royce co-founder Sir Henry Royce once said "Take the best that exists and make it better; when it does not exist, design it." The company took the final portion of that quote as inspiration for the Wraith. RR produced Wraith between 1938-39 year as well.
Rolls Royce kept the name for the new 2 door coupe. Launched at the New York Auto Show in March 2013, Wraith is the most powerful and dynamic Rolls-Royce ever. RR believe that the new model is expected to bring new customers to Rolls-Royce, helping redefine a brand with a rich 109 years history.
According to Rolls-Royce, the Wraith will be "the most dynamic, powerful, and beautiful car in the company's history". From the high end rich hand crafted wood paneling to the expensive headliner and seating. Wraith is full of luxury taking inspiration from business class private jet to a an expensive Yacht.
The headliner is embedded with 1340 fiber-optic nodes which, when lit, mimic the night sky. 18-speaker sound system, which comes complete with two trunk-located bass speakers, seven tweeters, seven mid-range units, and two ear-level "exciter" speakers.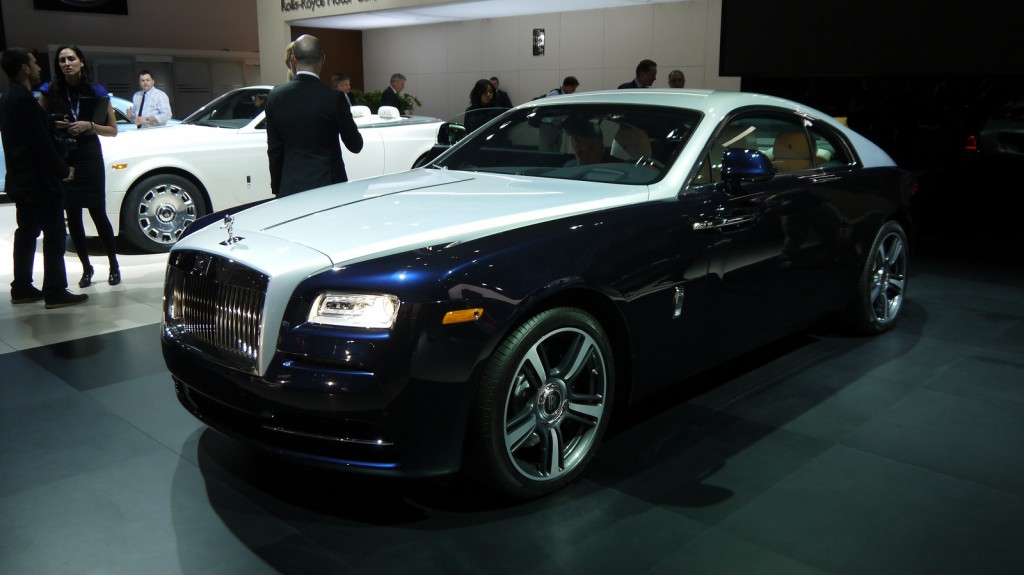 Mechanically Wraith is basically a the two-door version of the Ghost, Rolls-Royce's most "accessible" model. Like the Ghost sedan the Wraith, is based on a heavily modified version of the BMW 7-series chassis. Wraith will be powered by 6.6 L twin turbocharged V12/48V 624HP/ 465 kW @ 5,600 rpm Engine . Max torque @ engine speed 590 lb ft / 800 Nm @ 1,500-5,500 rpm. Top speed 250 km/h / 155 mph. 0-60MPH in 4.4 seconds.
According to RR , Wraith will be equipped with Satellite Aided Transmission uses GPS data to read the road ahead. It sees beyond what the driver sees; anticipates his next move based on location and current driving style, then selects the most appropriate gear for the terrain ahead. Corners, motorway junctions and roundabouts are all anticipated meaning Wraith is constantly poised to deliver on its promise of performance. Wraith will be available for sale in United States by end of 2013 with anticipated price of $300K.