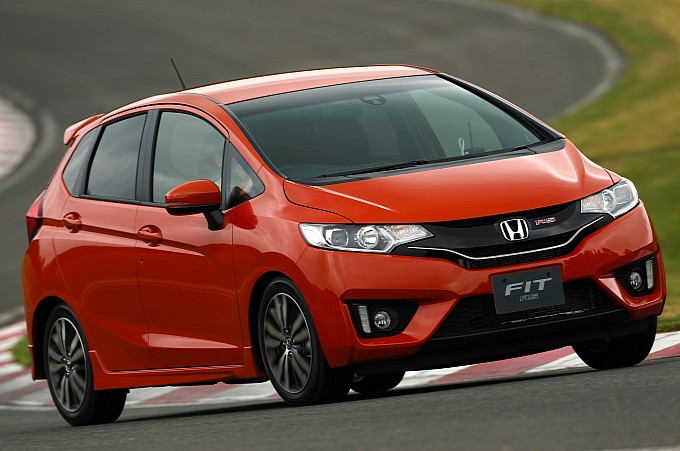 This is the 2015 Honda Jazz/Fit
The new Honda Jazz or Fit as it is called in some parts of the world has been completely renewed for the year 2015. It has been one of the Honda anywhere you go and has been showered with appreciation in it's class except in Pakistan, where after a small showdown in Bhurban, Honda Atlas never talked about it again.
It is however exactly the same as was leaked earlier this month though.
The Jazz/Fit is currently assembled in 10 factories across 8 countries in the world, and according to Automotive News, the new Jazz/Fit is Honda is a very important car and it's styling means a lot to it. The new design is Honda's attempt to rejuvenate the brand as lately, Honda's styling has become boring.
There are number of engines which Honda has planned for the Jazz/Fit, but right now, Honda has only finished and released details about a Hybrid Jazz/Fit.
The Hybrid features a 1.3 liter petrol engine which produce 100 PS and a Atkinson-cycle engine coupled to a 22-kw electric motor and battery. And another 1.5 liter hybrid engine which can go about 40 kmh in EV mode.