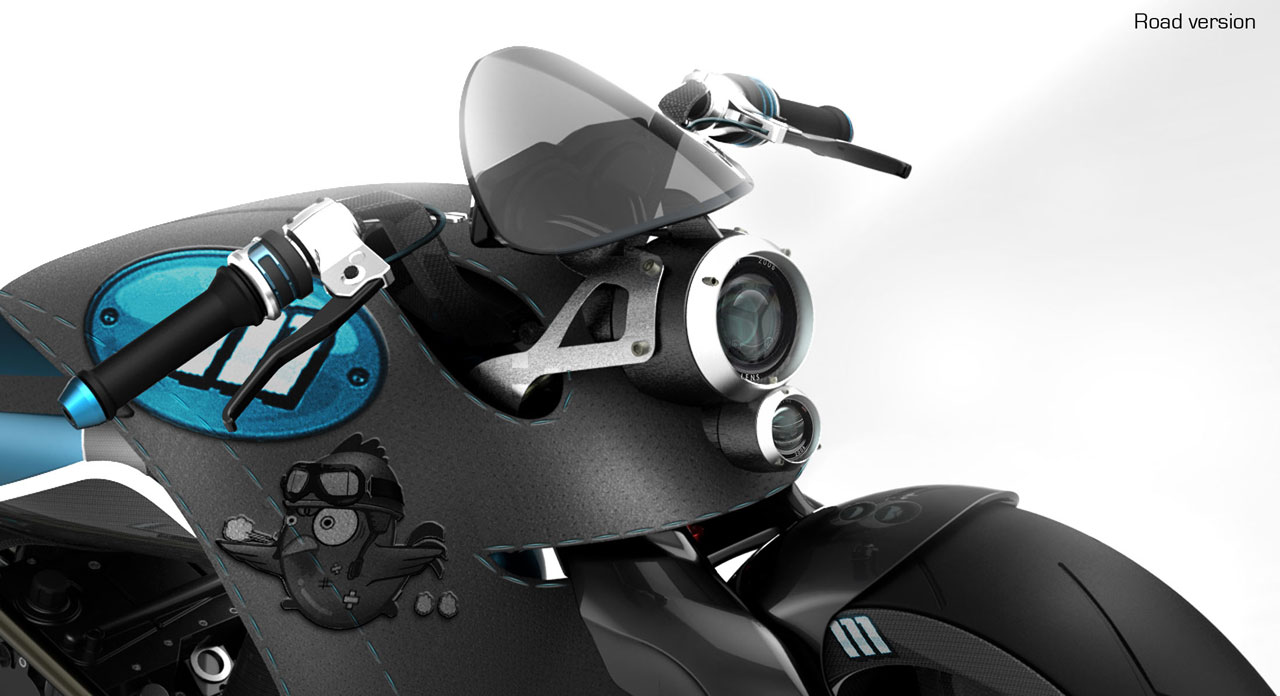 The Saline Bird Concept is a visual delight
I am not very profound of bikes, infact the traffic this country has along with the last pit-and-run accident I saw was last night makes me feel quite relax and comfy in the public buses.
But sometimes, some things in life turn up when you are willing to put your life at risk and do it. Adrenaline pumping action, the thrill they offer can't be compared with even a bungee jump or the roller coaster ride at the Ferrari world Abu Dhabi.
The Yamaha YZF-R125, BMW S1000RR are one of those bikes I am willing to take the risk. But today I am just confused after looking at the Saline Bird Concept. It is not my life which is giving me second thoughts but it is the sheer beauty of the Saline Bird Concept – because you see, if I am driving this bike then I won't be able to stare and cherish the raw beauty that I own.
Here's a bit about Saline Bird Concept, it's a speed record motorbike designed by five students from ISD of Valenciennes (France). The concept is powered with a compressed air engine fed by three tanks with a total capacity of 27 liters.
Bikes frame is made of carbon-fiber and is kept unprotected for intense pleasure. The body panels are actually leather skin parts, that can be put on or off like a sock. But I am sure you won't be interested it keeping it on but anyways, it is quite luxurious as well.
The position of the biker is inspired by the speed skier position for better aero-dynamics. Moreover, it can be converted into a road going bike for your in-city travelling by just replacing the hand-bar.
Technical partners of the project are MDI (engine), LUXFER (air tank) and BRM.
The designing team:
Ugo Spagnolo (Designer, 5th year) – co-designer of the Citroën DS24 Concept
Adrien Fuinel (Designer, 3rd year)
Frédéric Dobbelstein (Designer, 3rd year)
Jean-philippe Paries (Digital designer, 1st year)
via CBD!