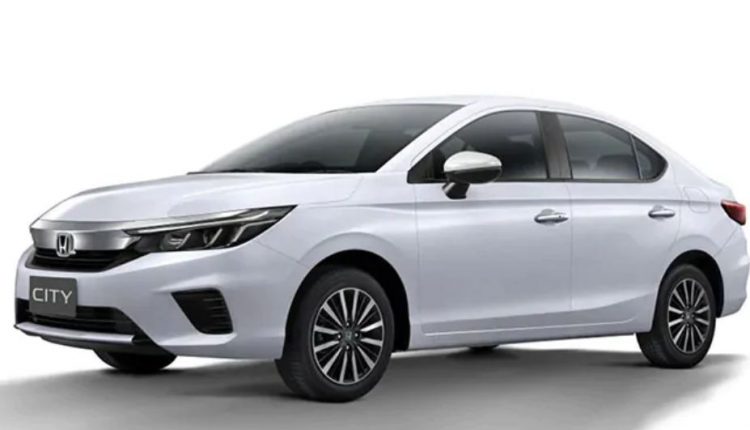 The Upcoming Honda City In Pakistan; Preliminary Update!!
When it comes to cars like Corolla and Civic, everyone gets excited to know something new about them and it is also seen when recently the 12th Generation Corolla was spotted for the first time in the country. Regardless of the slowdown in the Pakistani auto sector, there are still developments going on like for example, back in March, Toyota Indus revealed the most anticipated Toyota Yaris sedan. Hyundai is near its official launch of Tucson and Elantra, while some new entrants are also working on their releases as well.
Beside Corolla and Civic, there is one another model in our market which has always been point of discussion in good or bad way and you can guess it easily, " The Honda City ".  Although Civic is the flagship model for Honda Atlas, it is statistically Honda City which has been running the show and bread and butter for the Honda Atlas Pakistan Limited [HAPL] .  The current model was introduced in 2009 and it is still here after these 11 years, with back to back minor face lifts year after year . There has been so much written about this already that It does not even feel appropriate to write again.  Anyways, a consumer in the market has been always on his toes whenever there is slight indication or any news about the replacement of the currently available Honda  City.
Normally cars are released and understood by their generation and chassis codes. The generation of City currently is Pakistan is as old as my 7th grader . Came back in 2009 and 5th generation in line with chassis code GM2/GM3.   The 5th generation was replaced by 6th in 2014 which has chassis code GM4/GM5/GM6/GM9. The various chassis code  is for the fact that the same generation model is known with different names in different markets or with some different technicalities under the skin. Honda City in our region/ ASEAN  is known as GM6 and it came in 2014 and remained till 2019.
The GM6 is replaced with the new serial and it is GN1, which is the most recent Honda City and 7th generation and was revealed in Thailand in November 2019. GN1 was about to release in India as well in March 2020 but because of COVID-19, the launch is delayed. Pakistan follow Honda Indonesia for their product lineup and currently Honda has not released the new City in Indonesia and it is also delayed there as well. Honda Indonesia do get Honda City from Thailand assembly plant for their market.   The GN1 is altogether brand new inside out and ground up.  Influenced by current Honda styling on front and specifically Honda Civic. The new City is bolder, bigger and as per Honda much better equipped and have much improved driving dynamics.
Couple of months ago, we had a an unofficial /undocumented news and rumor about Honda Atlas working on replacing the current generation of City in Pakistan. Back then there was no official confirmation or denial but now  it seems like this is for sure happening but there might be a twist in it & by  twist means some change in the strategy. We will not go in detail about GN1 in this article because unfortunately that is the actual twist.
The initial rumor circulating among automotive enthusiast who follow local car scene, was that Honda Atlas is working on bringing the GN1, which is the newest generation of Honda City BUT it looks like this is not happening.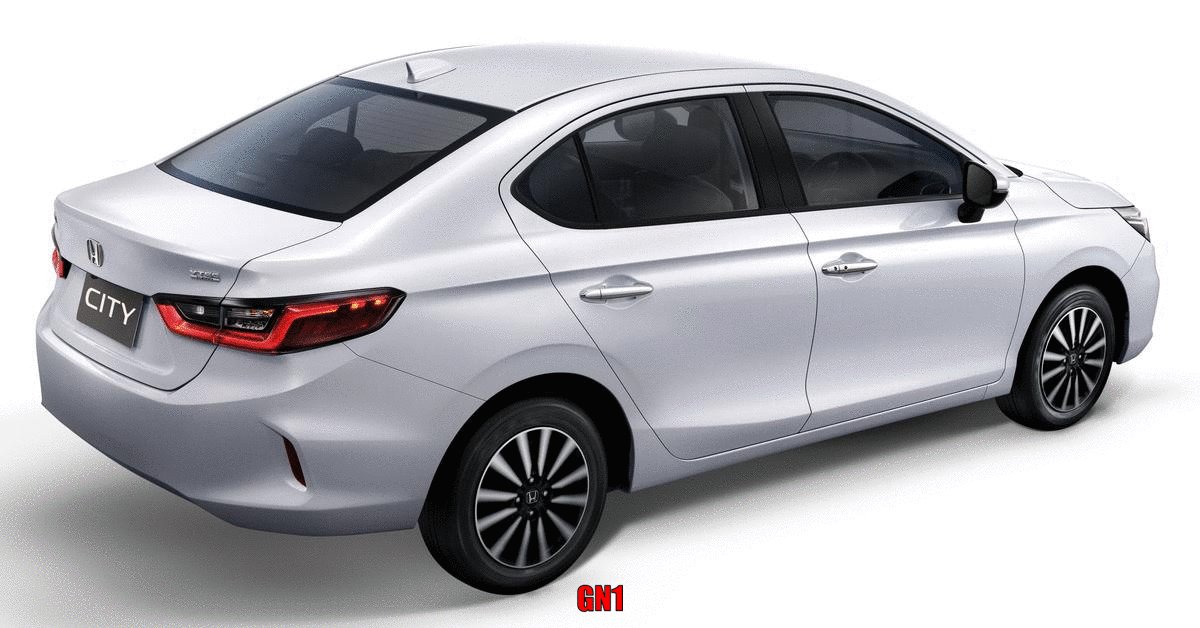 Now as per the recent Pakistan Import Data, Honda Atlas imported a CBU/ Completely Built Unit of a 6th generation City from Thailand. The import data shows a "GM6" Honda City with L15Z engine which has a 1.5L engine and it is thee same engine also currently available in the PK Honda City in one of its variant .  Car companies in Pakistan  import built cars as demo units to develop local models, including the parts development/ supply chain and it is typical procedure everywhere across the world .

So, what does this mean ? It looks like that YES for sure Honda Atlas is working on replacing the more than decade old City BUT is the replacement coming in form of 6th generation ? The generation which is discontinued or about to be discontinued in other regions. The only reason one can understand for this  import of a  GM6 chassis vehicle is the possible development of it locally by Honda Atlas. This development might not be very welcoming among many of Honda fans and other potential buyers who have been waiting for new City for a very long time.
For reference GM6 pictures are shared for understanding the model shape. Many people in Pakistan has seen this vehicle already and nothing new or hidden as far as design  because a Hybrid variant of this model is known as Honda Grace  in Japan and has been imported into the country as JDM used car vehicle.
Thailand GM6 Face-lift shown [ now discontinued in Thailand ]
Arrival of  Toyota Yaris sedan might actually be eating Honda City share and the segment which was ruled by Honda City for a very long time has now a competitor.  City is Honda Atlas main selling product and now with an option to buyers, they will start loosing sales and even features like shark-fin antenna might not save it although Toyota Yaris dont have that . Developing a GN1 /7th City means couple of years will be required in addition to huge investment and with current state of local car industry , it could be the reason we will not see the new generation of City available outside  in Pakistan and will still be a generation behind other countries.  Honda Atlas might also be sensing that arrival of Yaris might hit sales figures of their City and they need something quickly in the market to keep the boat sailing. 
The GN1, which is the latest generation of Honda  City is on an entire new Honda platform and do need major investment and upgrades to assembly plant while GM6  generation is not very different from the Honda City currently we have in Pakistan  as far as platform and it looks like Honda Atlas might be working on bringing  once again an older generation of City instead of the latest and call it once again " New City " .  GM6 got face-lift during its lifetime and Honda Atlas most probably will be bringing the face-lift  IF ATLAS has decided to bring the GM6 City. 
Unfortunately most of the public wants "NEW SHAPE" and for them from current Honda City to GM6 will suffice. Buyers  happily buy current City in Pakistan even being older generation with multiple fake-lifts [ face-lifts ] and they will still buy the 6th / GM6 , no matter if it is already dead everywhere else. I wish Honda Atlas started their home-work on this project 6 years ago and today we would be talking about the Honda City we all wish we get like the other get outside Pakistan. Honda Atlas never invested towards the development of Honda City inline with international models because there was no competition in the market all these years and unfortunately  the status will still remain the same if we will be getting the one generation discontinued model replacing a two generation older model.
We can safely assume that if HAPL is working on development of GM6 City, we might be able to see it in a flesh within a year time. Lastly its too early to say what's going on with Atlas but few facts give us some direction to make some guesses. Once we have more info, we will share . As of now nothing is officially confirmed and I leave it to readers to make an opinion on basis of available resources.
Join Pakwheels Thread > Honda Atlas Upcoming Honda City Gen 6th/ 7th; Dedicated Discussion 
[GM6 Face-lift Honda City Thailand model shown for reference ]
Recommended Read: The Upcoming Proton Saga. What We Know So Far