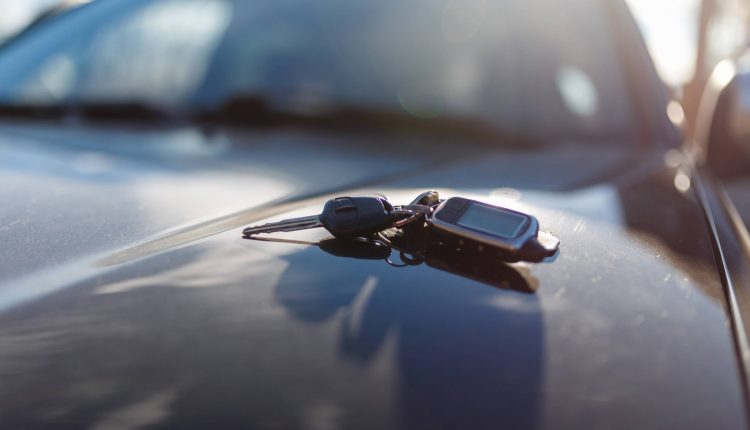 There can be many reasons that enforce your decision to buy a used car instead of a new one. Generally, someone looking for a used car is on a tight budget, but that doesn't mean you have to buy a compromised car. With many options in the market here are few things to consider before you hurry and buy a car.
Early Planning for a Used Car: 
Before opting to buy any car, you should know your budget and need. Your budget is what decides which car you will end up buying. Once you have a clear idea, search for the vehicles within your budget range. This includes multiple things such as model year, engine specifications, and features. Along with that, you also need to plan on how you are going to make the transaction. There are multiple options such as direct cash, bank transfer or bank loan to name a few. After all of this, make a list of all the cars and head out for searching one.
Inspect the Exterior:
Considering you have found the desired car. The very first and primary thing you can do is to give the vehicle a visual inspection. Look out for possible signs of exterior damage, accidents, and repaints. This will give you a clear picture of what you can expect from the car. The bad exterior is a clear indication of abusive and extensive use which might not be something you are looking for. It's easy to detect damaged parts, and anyone can do it. Color variations across the body of the car are the sign of possible repaint or heat damage.
Inspect The Interior:
With exterior out of the way, the interior is where you will spend most of your time. A well maintained and clean interior is pleasing to the eyes and good for your health. Check the condition of the seats, floor carpet, floor mats, and electronics. A dirty interior contains enough bacteria to make you and your loved ones sick. Also make sure all electronics are in working conditions, especially A/C, heaters, lights, interior lights, and instrument clusters. Signs of worn and torn seats, damaged paint around plastic panels, steering wheel, gearbox, and malfunctioning buttons indicate a poorly maintained interior.
Look Under The Hood:
Cars involved in an accident have high chances of a replaced/repaired engine or other components. Component replacement is not bad as multiple parts can get damaged over the period of use, look out for engine overhauling, or use non-genuine components. Irregular start noises, white smoke from the exhaust, missing (spark plugs) are common signs of engine overhaul, and such cars can be a huge trouble later on. On the other hand, use of non-genuine or sub-par components can significantly reduce the car's life. This means you have to spend much more money getting things changed or fixed, which is not ideal at all. These components include a battery, spark plugs, and wires, to name a few.
Buy What You Need: 
Sometimes you love a car which has a very sleek exterior, stylish interior and great engine, but it doesn't match your needs. First, always be clear, why you want a car? Is it for daily commute? Is it for trips? Is it for off-road adventure? or Is it for family? Then take a decision because sometimes you do buy a car, you really love although it not as per your needs. So, in the long run, it would become a burden instead of a facility and comfort. So, decide what you need and only purchase that one. It can take time but stay on your goal while keeping in mind your comfort and future.
Test Drive of Used Car: 
Once you have gone through the car interior and exterior and had a good look under the bonnet, it's time for the test drive. Now, this is a very vital part which can make or break the deal. Why? Well, that is because a test drive will give you a clear picture of how the car drives and what it feels like. You can detect multiple issues during the test drive, i.e. interior vibrations, unbalanced or uncomfortable ride quality, steering response, braking and engine response. If the car doesn't ride smooth even at good roads, then the chances are that car suffers from worn and torn shocks, springs or tyres.
If car's weight feels unbalanced, especially on a turn, it is a sign of suspension damage or possible wheel miss-alignment. Al though wheel miss-alignment is not a major issue suspension damage sure is, and it is a costly replacement. Talking about wheels most used cars don't come with a good pair of tyres and need a replacement as soon as possible. Though it is not a hard and fast rule, if you are confused about whether to change the tyres or not and really want to check the problems associated with them, you can click on the provided link to know more on tyres.
Validations and Security Check of Used Car: 
Now you are delighted with the car, and you are 100% positive to buy it and take it home. But wait! Don't hurry. There is one check above all: to make sure that the person who is selling the car is actually the real owner. This is important when you are not buying the vehicle from a dealer but an individual instead. You can inquire about the owner's ID card number and car's registration number and provide the details to the concerned authorities, and they will give you the history of both seller and the vehicle. Never buy a car from an owner involved in any crime. This will save you from problems afterwards in so many ways you can't imagine. If everything is clear and safe then congratulations you have found yourself a fantastic car.
Availability of Spare Parts: 
No doubt, there are cars in the market which are excellent in performance, drive experience and fuel average but always check the availability of there spare parts. This is because most of people who buy used cars are from middle class background and if you buy a good car but its spare parts are not readily available, it would be not great because if some basic part like headlights or brakes or gearbox gets gets affected, it would be very hard to replace them and the result? you would not be able to drive it anymore.
Furthermore, always make sure that the prices of these parts are not much high, because it would be extremely heavy on your pocket, making the car totally unbearable to keep, drive and maintain.
Resale: 
Although a cliché one but it is very important in countries like Pakistan.  Also, a good resale is connected with the above point i.e., availability and price of spare parts. This is because, if spare parts of a vehicle are easily available in the market, it means that it has a good resale value. So, if you want to change a car in limited budget, a car with good resale is your best choice. However, it is a whole another case, if you want to purchase a car for hobby, personal likeness or collection, than the resale doesn't matter much.