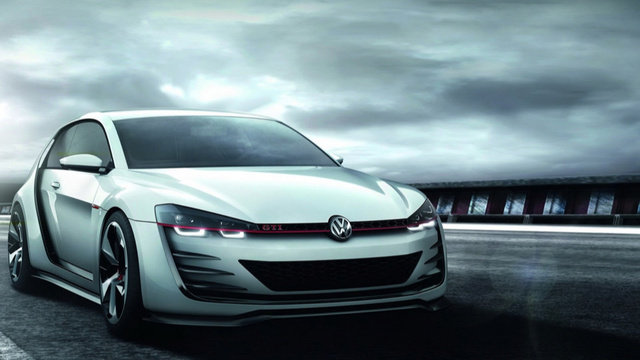 This concept car is the result of Audi R8 mixing up with a VW Golf GTi
We love hot hatchbacks, and the whole world too. Its a shame that Pakistan has a severe shortage of hot hatchbacks but nonetheless, fair markets in the world have them in abundance.
The term 'Hot Hatchbacks' is the reason why Volkswagen brought one Audi R8 and a Golf GTi and in some secret chamber, mixed both together with some magical to create Design Vision GTI, the 503-horsepower concept that debuted VW's Wörthersee festival.
Showcased at Worthersee 2013, this Golf GTi is no ordinary car now, it packs all the power you ever wished for. The all-wheel-drive concept is powered by a 3.0-liter twin-turbo V6 that produces a whopping 413 lb-ft of torque and 503hp to push the to its 186mph top speed and 0-62 in 3.9 seconds. But the real draw is the mad styling: if you care for wings, slats and flared arches, you're in for a treat.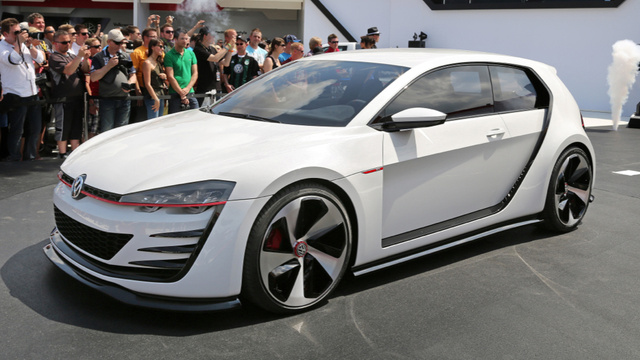 A couple of years ago, VW unvelied a similar concept which housed not a V6 but a Bentley W12 engine and straight away, there was a problem. It wouldn't turn. Was a rocketship for straight-line but wouldn't take corners. It is therefore we believe mad scientists at VW went with a V6 which is considerably lighter, and may have helped in proper power-to-weight ratio so this may take turns now too.
But whether it'll take a turn to the production line or not, we haven't heard from VW about that.