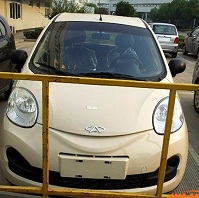 Remember Chery QQ? It was a nice little car aimed to compete with Suzuki Alto but back than, things weren't so bad with locally assembled cars when QQ came to us so it struggled to get a good market share and than gradually, it disappeared.
Chery Automobile Co. than signed up a distributor agreement with Karakoram Motors who still have the QQ listed on their website and there is no better time than today to introduce the new Chery QQ in Pakistan as people are fed-up with the crap local assemblers have put up with us and are buying imported cars more and more and also, there's a huge window open for Pakistani market in absence of Alto.
However, this new Chery QQ is the final production version destined for the Chinese market, in hopes to be released to the market by November this year at Guangzhou Auto Show.
The pictures are most likely taken at the factory as there are few camouflaged and non-camouflaged cars but even though, the wraps are completely off this car, there's a little surprise for us left waiting. The name. As some suggest the QQ might this time be called QQ3 or QQ5.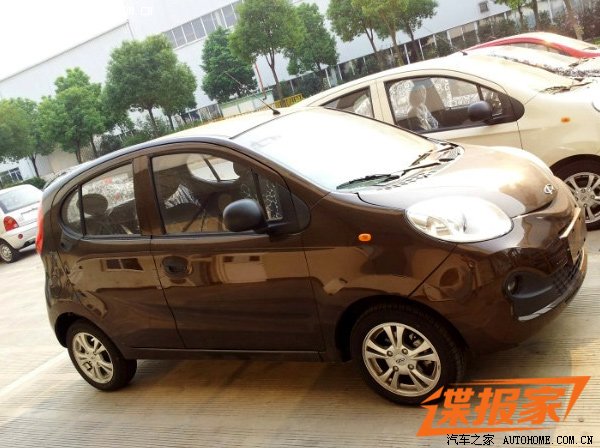 The price is expected to be under 50,000 Chinese Yuan which is just under 8 lac Pakistani rupee whereas the cheapest, Chery QQ3 is priced at 30,000 Chinese Yuan which when converted in Pakistan rupee is just under 5 lacs.
Exact specifications are unknown as of yet but power may come from 1.1 and 1.3 liter engines, mated to a 5-speed manual, a 4-speed automatic or a CVT however, we have to add that it is a good looking car and massive improvement over the last one.
Well lets hope Karakoram Motors bring this here as well because the last one lacked good looks but enjoyed a good reputation on performance and quality and now good looks are there, but the car isn't.