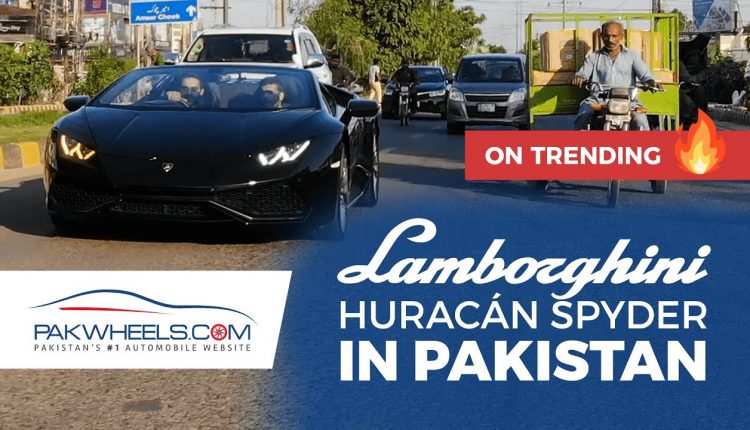 Top 5 Most Viewed PakWheels Videos in 2020
At the end of the year, we have brought most viewed PakWheels videos in 2020 on our YouTube channel. The ranking includes the videos on new car launches, expert reviews, garage tour's and test drives.
So, here is the list of top 5 videos, PakWheelers have viewed on our YouTube channel:
Prince Pearl 2020 | Expert Review: Price, Specs & Features | 0 to 100 
Prince Pearl was among the most-awaited cars in 2020. After the launch of this car, PakWheels brought an expert review of this hatchback. PakWheelers, especially who wanted to buy an economical car, made it most viewed video as it got over 1.6million views in 2020. The people were interested in this car because it was released in a segment, which was dominated by Suzuki Mehran for almost three decades. Hence, the anticipation around this new vehicle was justified and the views on our channel shows it.
Gobi's Paint CEO Garage Tour: 
This was one of our first garage tours in 2020. In this video, we showed you the car collection of CEO of Gobi Paints. The collection includes modern and classic cars, alike. PakWheelers loved the idea of Garage Tour, hence, this video got over 1.1. million views since its release on our channel. While understanding your interest, PakWheels continued the series of garage tours and brought amazing videos of the different garages around the Pakistan.
Lamborghini Huracan Spyder | Episode 3 | Wheels of Pakistan: 
The name of Lamborghini is enough to gain the attention of viewers and PakWheelers did not disappoint us. We visited the house of Lamborghini Huracan Spyder owner. During the review, we showed you the exterior, interior and salient features of this Super Car. Furthermore, we gave you a taste of its drive, and its speed. The video garnered over 1 million views on our YouTube, making it third most viewed of PakWheels in 2020.
Prince Pearl 2020 | Test Drive | First Look Review: 
Prince Pearl seems to get most attention of PakWheelers during 2020. The video on fourth number is again of this newly-released hatchback. Keeping the anticipation around this car, PakWheels brought First Look Review for you guys, and it gained over 8.5-lac views on our channel. Although other cars including Toyota Yaris, and Hynudai Tucson, were also launched in this year, however, the first look of Prince Pearl apparently got the interest of our viewers on YouTube.
TikTok Star Khurram Gujjar's Garage:
Last but not the least, the garage tour of TikTok star Khurram Gujjar. May be the popularity of Gujjar and interest in his personal life resulted in over 7.8-lacs views to our YouTube channel. This video on 5th number showed the bike and car collection of Gujjar, along with his lion pet.
So, these are the top 5 videos of PakWheels in this year. Thank you for showing such love to our content. Keep supporting and loving us, and stay tuned for more videos.