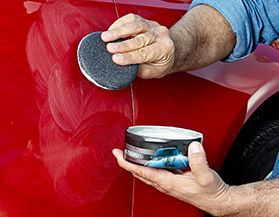 Top 5 Must Have Car Care Products
Car care is very crucial for the maintenance of the car, and it should be kept a top priority for the vehicle to be in good shape. Pakwheels has made a list of 5 car care products that are essential to use for any vehicle. These important products are given below.
Slime Tire Pressure Gauge
This is an imported product from the company called 'Slime'. The pressure gauge is a must-have in Pakistan because, in Pakistan, the car's have inaccurate tire pressure points almost 90 percent of the time. 
See the video to know the products in detail:
NOS Octane Booster 
This Octane Booster is USA based. This formula increases the RON of the normal fuel. In places where the supply of fuel isn't sufficient, this product can be used. One bottle of this booster can be filled into a 40-liter tank. NOS Octane Booster can be used in all types of cars and is also safe for auto sensors. 
9 in 1 Microfiber Kit 
This wholesome kit includes a V brush, sponge, washing mitt, three applicator pads, and three different microfibers. The applicator pads can be used for different purposes, such as waxing, the car's interior, shiner, and tire dressing. The microfibers are versatile in their usage as well, like scrubbing off wax and for cleaning car's mirrors. One of the three microfibers is magnet shaped, which can be used for drying car or interior. The washing mitt included in the kit is used for shampooing of the car. The sponge is very absorbing, and it's soft microfibers attached on the surface don't harm the car's paint. The V brush is made for the proper brushing and washing of tires. 
CarGeek All-Purpose Cleaner
The brand CarGeek sells this cleaner in 120 ml, and it is used for the efficient cleaning of seats. 
Ceramic Crystal Coating Wax
This wax product comes with an applicator pad. As you can see in the video, after the application of this car wax, water is poured on the car, and the car's surface behaves normally due to the excellent quality of the coating wax.
These must-have products for your car can be easily ordered online through Pakwheels without any additional charges.