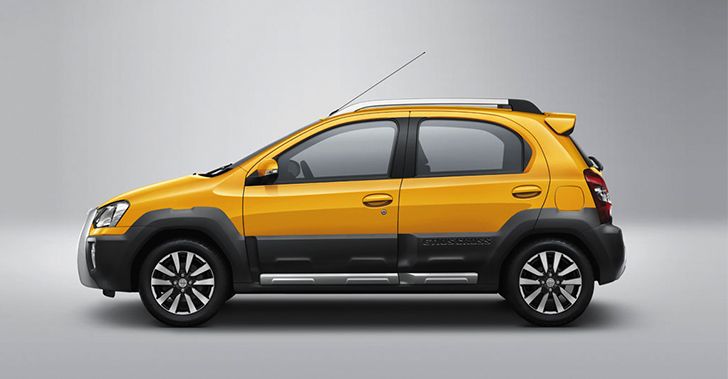 Toyota Etios Cross launched in India at 5.76 lacs
It has been so far reported that Etios will be launching in Pakistan as Indus Motors moves towards to capitalize on the hatchback market however, latest reports suggest that it has since been delayed owing to the upcoming launch of its cash-cow, the Corolla.
India though, is a progressive market open to many players with high competition. Etios hatchback was India's first own-designed hatch and now, the Etios Cross has been launched there.
Etios Cross fits into a rather new segment of cross hatchbacks owing to the South Asian ergonomics of bad roads, mountainous speed bumps, pot-holes and so on. Etios Cross is an answer to all those problems.
As outrageous as it may look, with raised height, door bumpers, bigger wheels, it is however a front-wheel-drive car but unlike most of Pakistanis, who raise their Corollas and Civics' by adding spacers to avoid the under-body hitting the road, Etios Cross is already adjusted for a smooth drive.
Etios Cross is received very well by the Indian automotive press which call it 'spunky' exterior and 'impressive' interior design.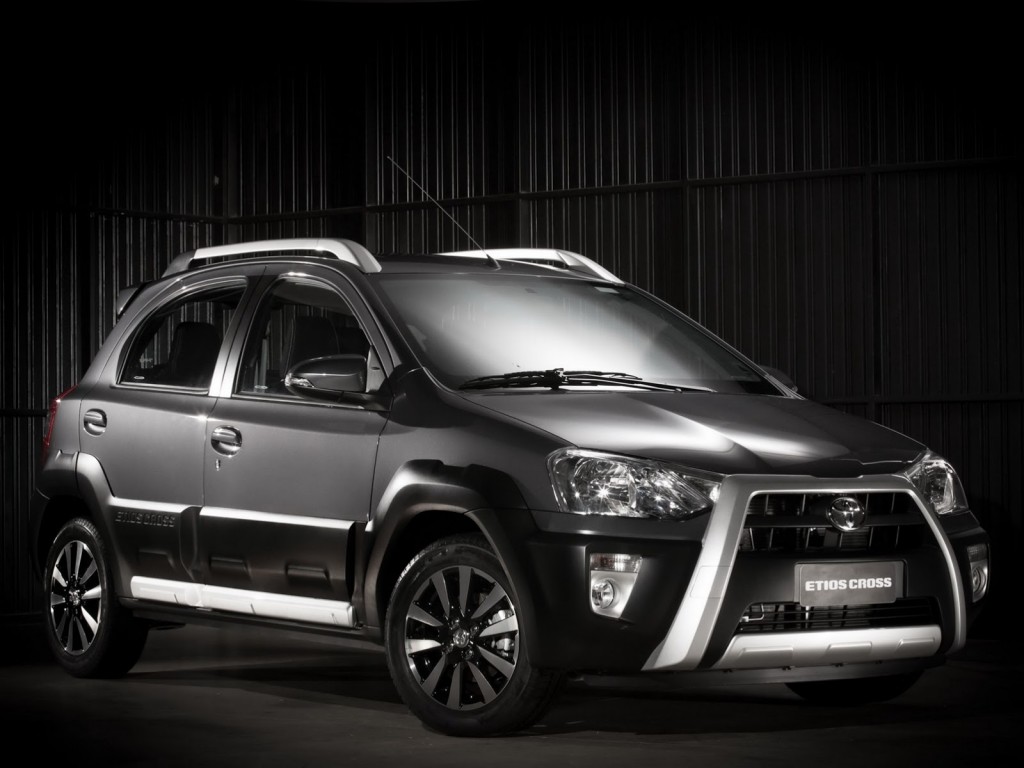 There are four versions of Etios Cross you could buy, all priced between 5.76 lacs to 7.4 lacs.
The cheapest version, which comes equipped with a 1.2-litre 4-cylinder petrol engine which produces 80 HP and 104Nm of torques, and is priced at Rs 5.76. The 1.5 liter 4-cyl. engine produce 90 HP and 132Nm of torque, and is priced for 7.35 lacs. The other two are diesel variants: The D-4D 1.4 liter turbo-charged diesel engine produces 68 HP and 170NM of torque and is available in two variants with different features and goodies; the GD Diesel is priced at 6.9 lacs and the VD Diesel is for 7.4 lacs.
All in all, Toyota in India has been making car for the Indian market on its own for a while now so don't expect this Etios to come in Pakistan as we do not have any agreement allowing to imports auto parts from India, so Etios we will get, whenever we do, will be shared with Indonesian Etios Valco. like the Karimun Wagon R launched here.