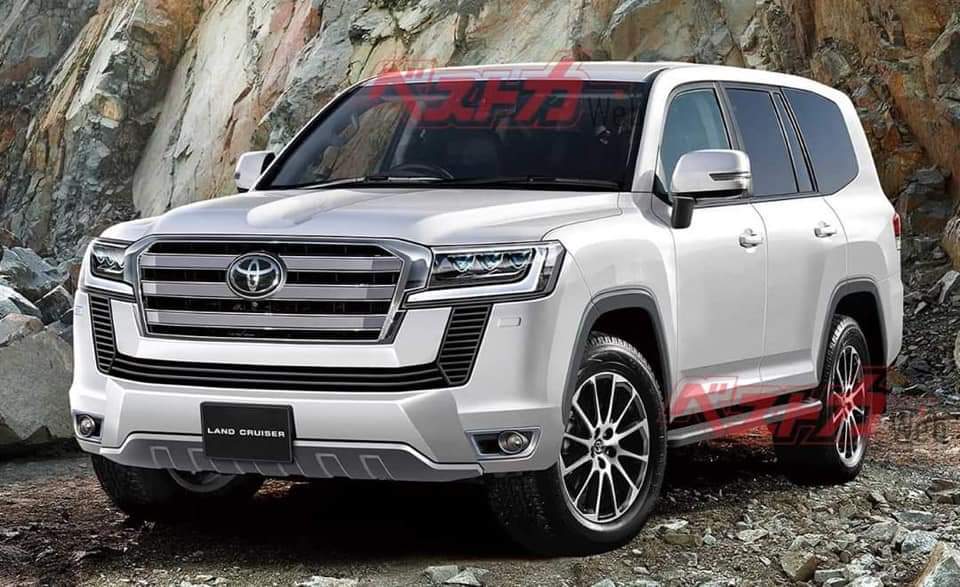 Toyota Land Cruiser to finally enter its next-generation model?
According to the reports, Toyota's iconic mighty SUV Land Cruiser will soon enter its next generation in the later part of 2020.
The current generation of Toyota Land Cruiser is more than a decade old and an upgrade was long overdue from the Japanese auto manufacturer's end. Last year, rumors of Land Cruiser being discontinued by the company were circulating that even resulted in an increase in its sales by almost 10%. The current model of Land Cruiser is on sale globally since 2008 and reportedly the next model of the iconic model will receive significant changes.
Expected changes in the next-generation model:
The next-generation Land Cruiser is expected to get a 3.5-liter V6 hybrid power train instead of the US-based 4.6-liter V8 used in the current model. For the other 5.7-liter V8 engine-based mode, it's not yet clear if the company opts to replace it with a similar hybrid power train. The automaker is expected to retain the ladder-frame structure of Land Cruiser in the next-generation model. At the same time, it will adopt the modular Toyota New Global Architecture (TNGA) platform which will help the automaker in reducing the weight of the vehicle substantially. It will help to keep the off-road capabilities and strength of the gigantic SUV of Toyota. Moreover, the six-speed automatic gearbox might be replaced with a CVT transmission and full-time four-wheel drive (4WD). In terms of exterior styling, the SUV may not get too many changes, but the company might shape it with the modern trapezoidal front grille as designed in its other new models. The model will have relatively simple styling coupled with Toyota's latest design language. The mighty SUV will have a seating capacity of eight persons divided into a three-row configuration or five persons with a two-row configuration version. There are rendered 3D images of Land Cruiser leaked which are already surfacing on the internet.
Toyota Land Cruiser Pictures: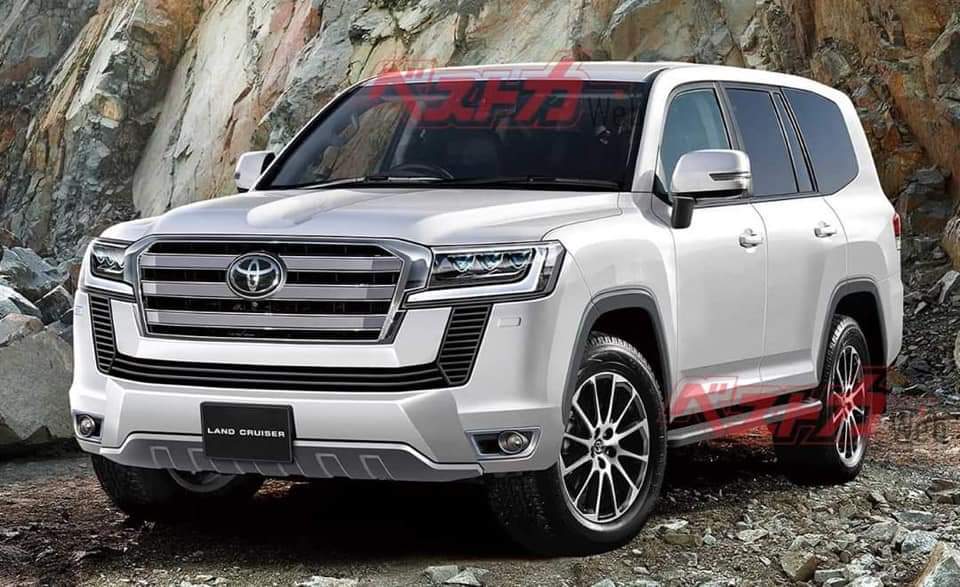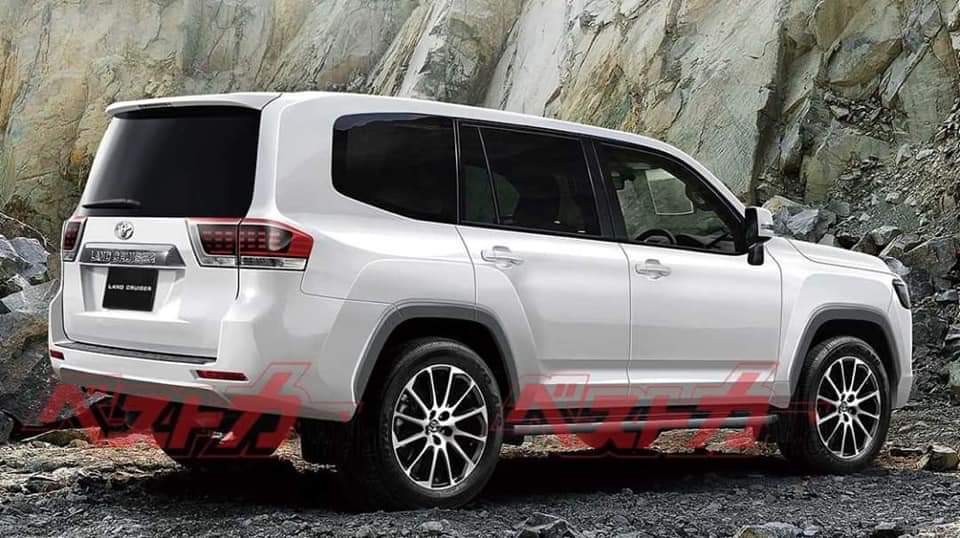 So far, there is no unit of the rumored next-generation Land Cruiser spotted testing on the roads. If the company is planning to launch it towards the back end of the ongoing year, a camouflaged unit of Land Cruiser will soon be spotted doing test rounds. Also, the iconic model of Toyota deserves redesigning especially now when it's almost 12 years old model. However, all the speculations will be cleared once we see the realistic version of the new Land Cruiser.
What do you think the Japanese automaker will launch the next-generation of Land Cruiser? Let us know in your feedback and stay tuned to PakWheels Blog for more updates.
Recommended for you: Audi E-Tron 50 Quattro to be launched in Pakistan in Q1 of 2020