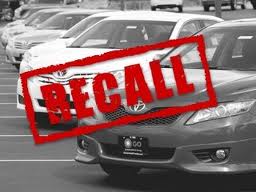 Toyota recalls 2.8 million from around the world
The 7.4 million plus cars recall that was done recently by Toyota isn't even forgotten already and Toyota has to place a recall of another 2.8 million vehicles from around the globe over a couple of faults it's engineers found in it's cars.
Although the fault hasn't caused any crashes however, the fault, which as reported by BBC is:
Joichi Tachikawa, a spokesman for Toyota, told the BBC that the problem with the steering wheel was to do with "insufficient hardness of the steering shaft".

He explained that due to this, the splines which connect the extension shaft to the gearbox may deform if the steering wheel is "frequently and forcefully turned to the full lock position while driving at a very slow speed".

"This may create an increased backlash and the splines may eventually wear out over time, which could result in loss of steering ability," he added.

However, Mr Tachikawa said that no accidents due to this fault had been reported so far.
The Japanese company said the latest recall affects nine models, including the Avensis, Corolla and Prius. About 75,000 cars will be recalled in the UK, 496,000 across Europe, 670,000 in the United States and 1.5m in Japan.
Although we do not publish recalls over here but given that we have so many imported vehicles, it is best in everyone's knowledge to stay aware that your imported cars are actually being recalled in their home grounds.