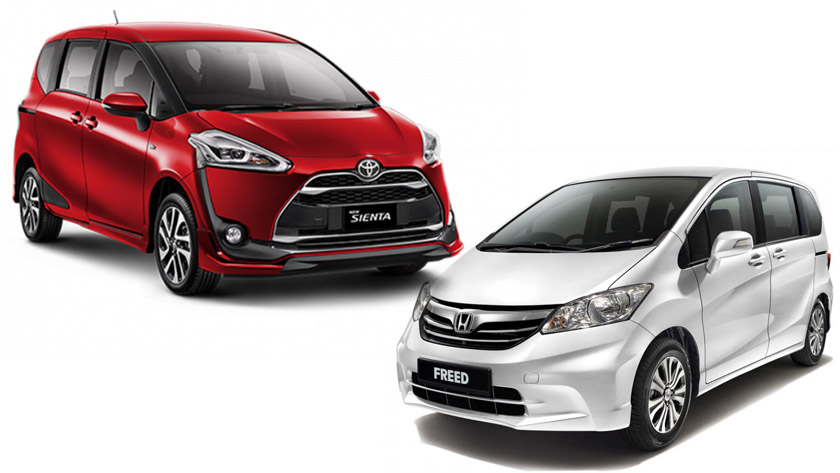 Toyota Sienta vs Honda Freed – Japanese hybrid MPVs go head to head!
MPV is a very appealing option for families looking for practical and economical vehicles. MPVs focus on things such as seating capacity, boot storage, safety equipment and ride quality rather than exterior styling, interior luxury or fancy high-tech features. That's not a rule, but mostly that's the case.
If you take a look at the marketplace today, we have better options in the market than we had a few years ago. Among these options, we have two imported MPV's you can buy; Honda Freed and Toyota Sienta.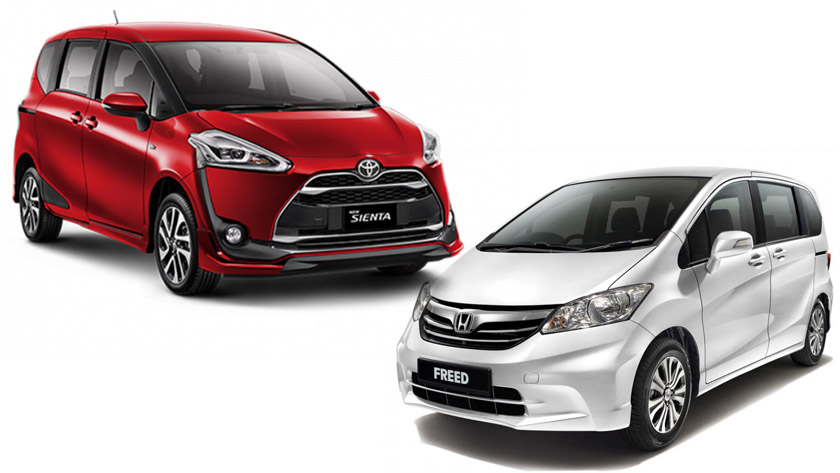 Based on the Toyota Vitz, Sienta is being made and sold in countries like Indonesia, Taiwan and Japan. The hybrid model we have in Pakistan is a Japan-only variant. Interestingly Freed is only made in Japan and that too only in the hybrid form, unlike the Sienta. Both Freed and Sienta are excellent cars and if you are planning to buy one of them then in this comparison we have everything that you need to know before you make the final decision.
Exterior Comparison:
While looking at the exterior of both cars I highly doubt someone will ever go crazy for their design. Since these vehicles have a tall and boxy body there isn't much sleekness to the design unlike a sedan or estate cars. Both cars have a fairly generic design while the only difference being in the styling, head and tail light design. The Sienta has a relatively modern looking design whereas the Freed has much conventional looking front-end. If I had to force one as the winner then I'll place my bet on the Sienta due to its more youthful design elements including the two-tone exterior colour which catches the viewers attention which is something missing on the Honda Freed. It is more like that the Toyota let its designers let loose while Honda designers had to play by the rules.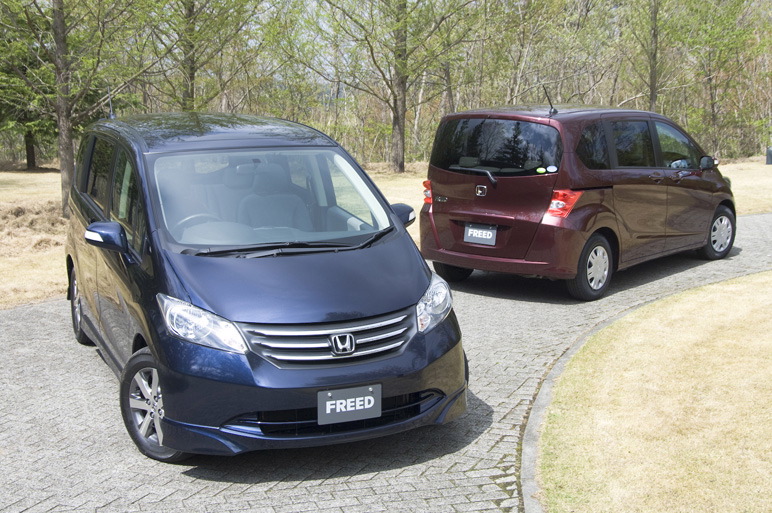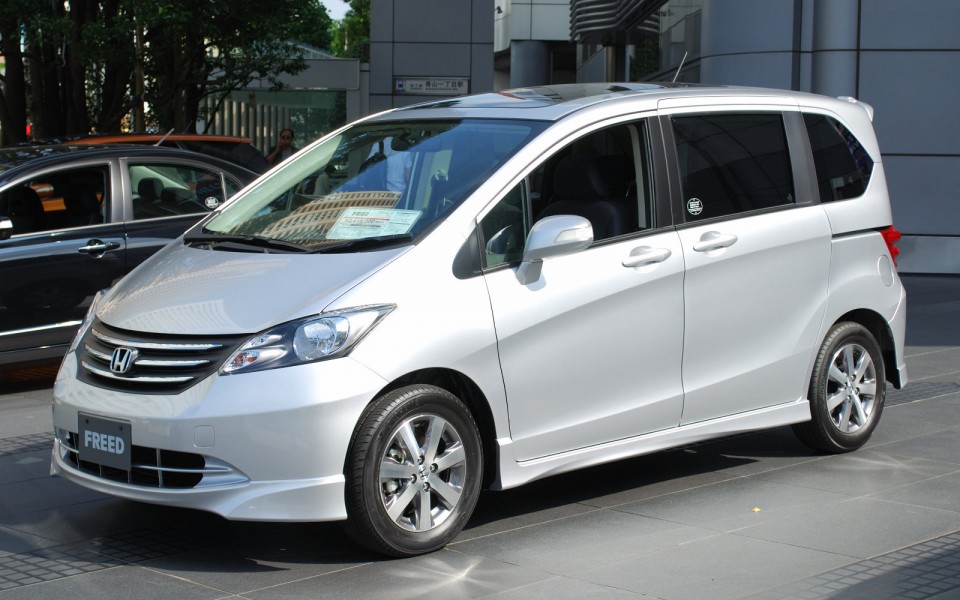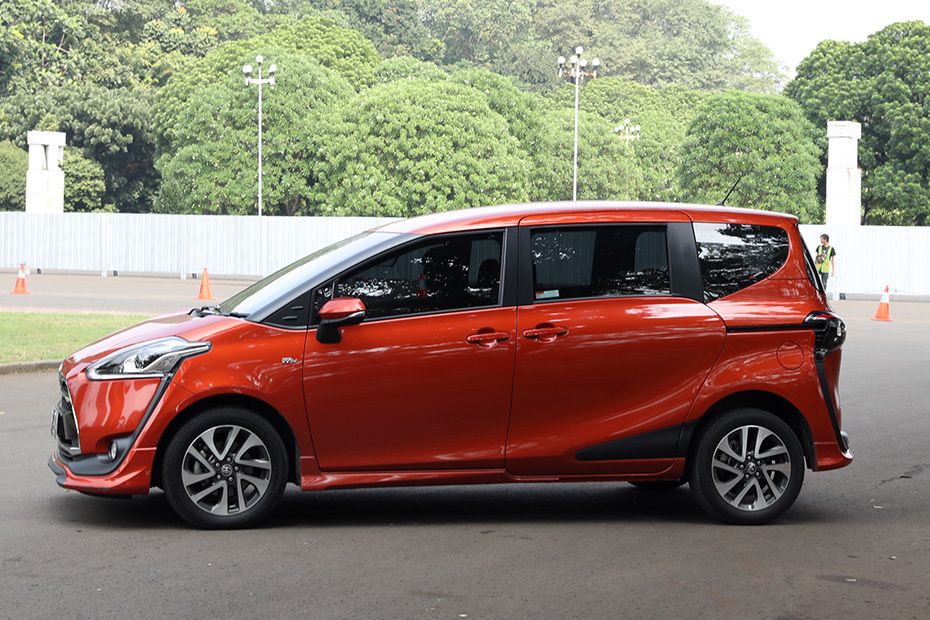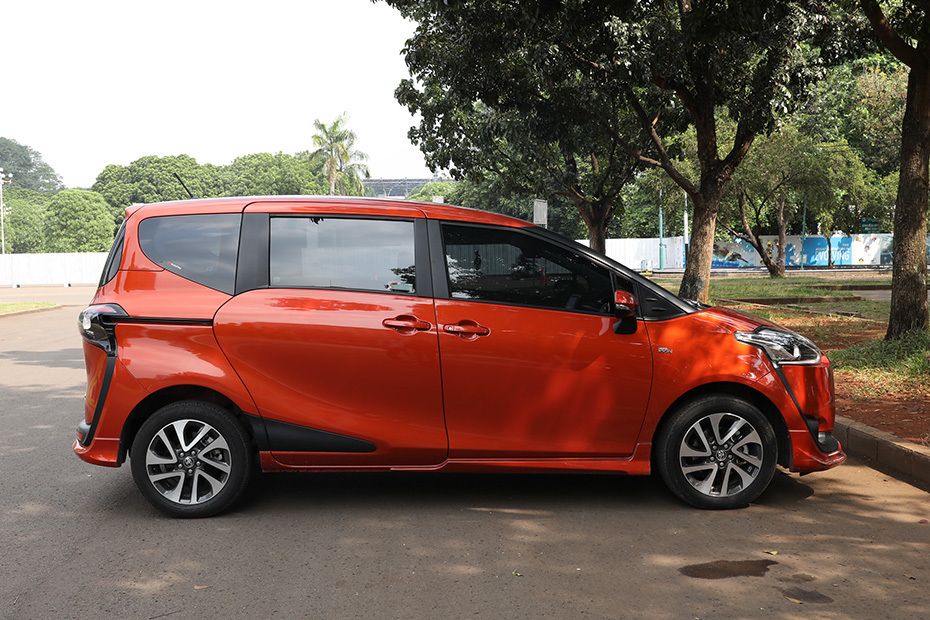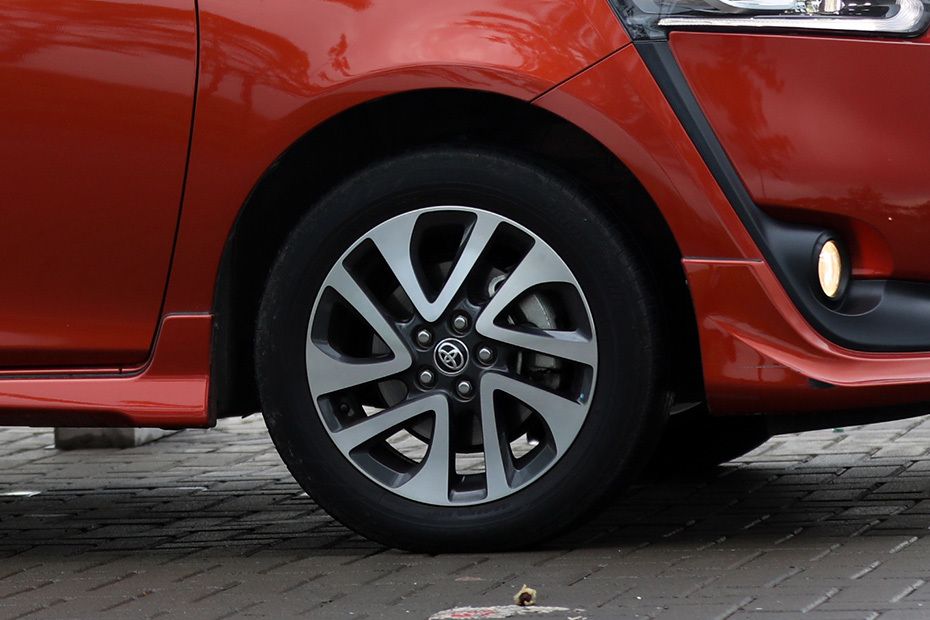 But there are places when you have to play by the rules. Vehicles in Japan have to be designed under some rules and constraints which mainly includes that the car of a certain category cannot be wider than the given limit while height is no issue. So these MPV's don't have the SUV-ish looks of the BR-V due to its wider body which is understandable considering that Japan is not really interested in SUVs like the rest of the world. With that said, here are the dimensions of both vehicles.
Toyota Sienta– Length: 4235mm, Width: 1695mm, Height: 1676m, Wheelbase: 2750mm
Honda Freed – Length: 4215mm, Width: 1695mm, Height: 1715m, Wheelbase: 2740mm
So you might have already noticed that both these cars have the same width at 1695mm making them narrower than the Honda BR-V.
Interior, Practicality & Space:
If you give a close inspection to the interior of both cars, you will notice that both Freed and Sienta have a very upmarket interior as compared to locally assembled cars thanks to the better material and built quality. There is mostly soft-touch materials along with very few plastics inside. Cabin tech is quite similar across both cars including push-start, air filtration system, climate control and automatic power windows to name a few. The major difference you can point out is the dashboard design. If you have never closely inspected a Japanese MPV before then the interior will appear very unconventional to you. Both Freed and Sienta have their unique elements. In the case of Freed, it has a high mounted digital driver's display which is quite similar to the 9th Gen Civic along with a relatively flat dashboard panel. On the other hand, Toyota has once again tried to be a little creative with the interior design to match the language of Sienta's exterior. Unlike the Freed, it has conventional speedometer dials but it's the dashboard which is quite unique since it doesn't follow symmetrical rules of any type. It all seems to be like a blend of lines and imaginations.
Honda Freed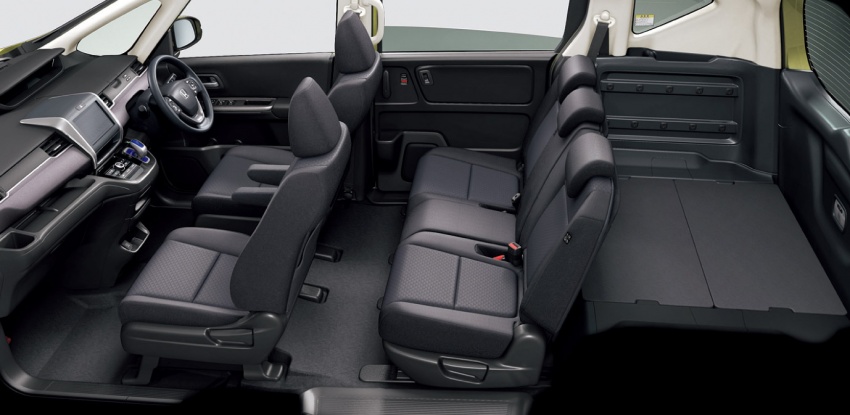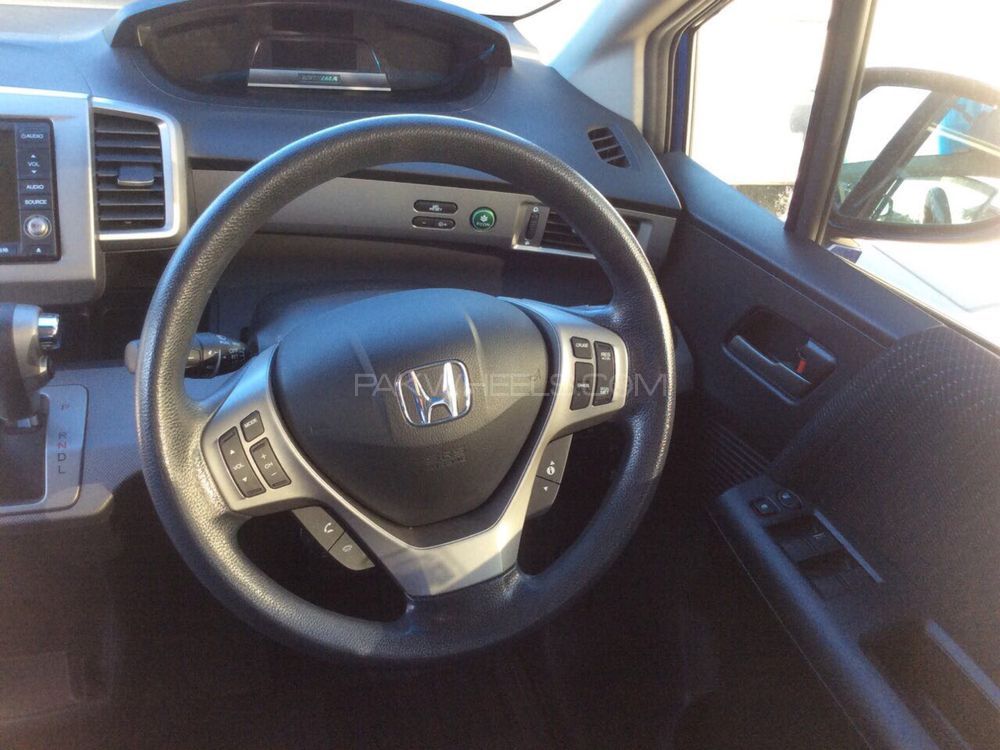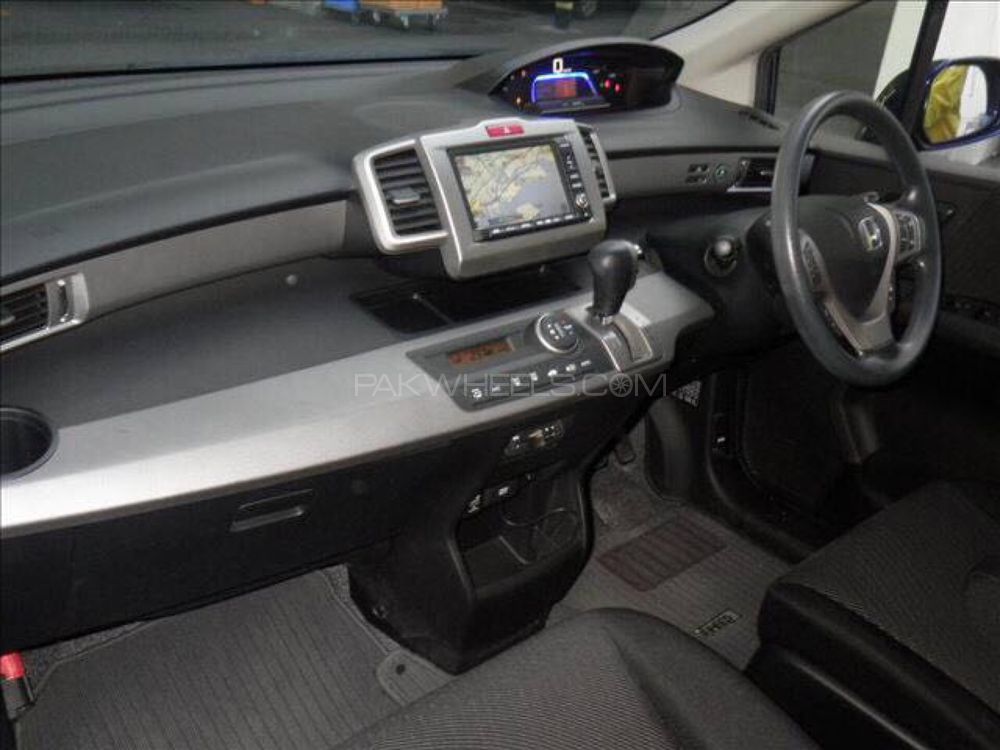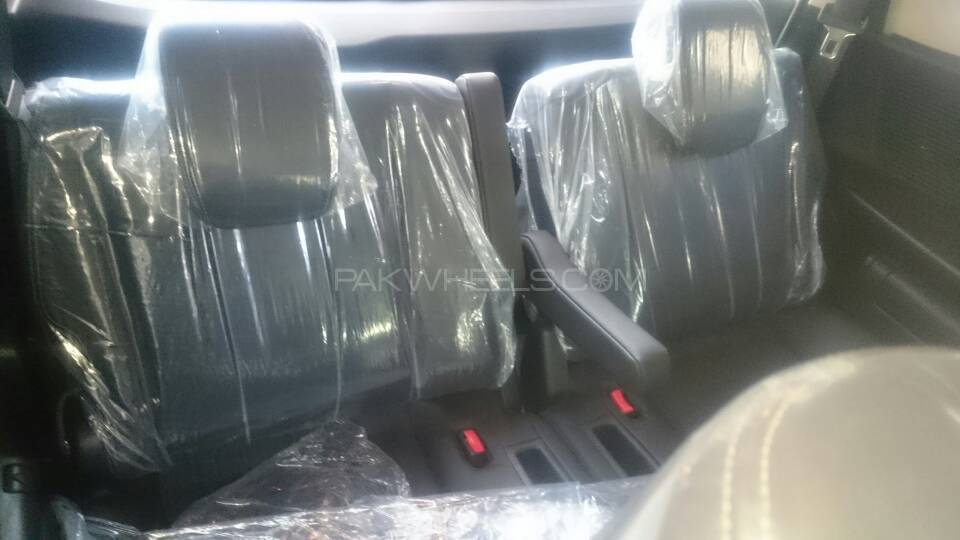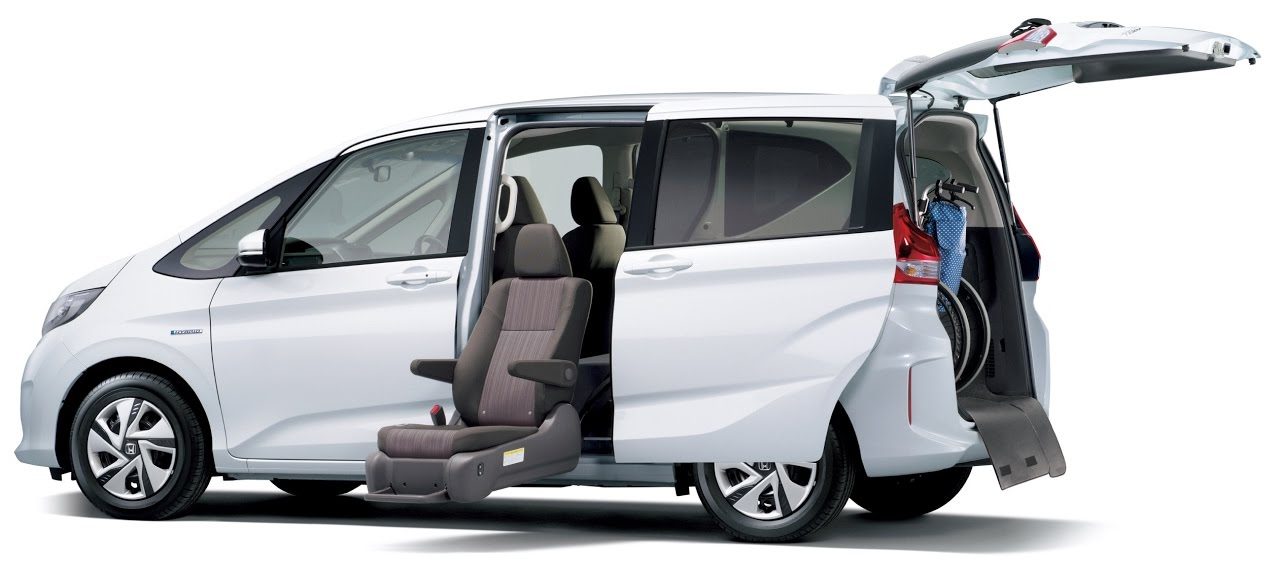 Toyota Sienta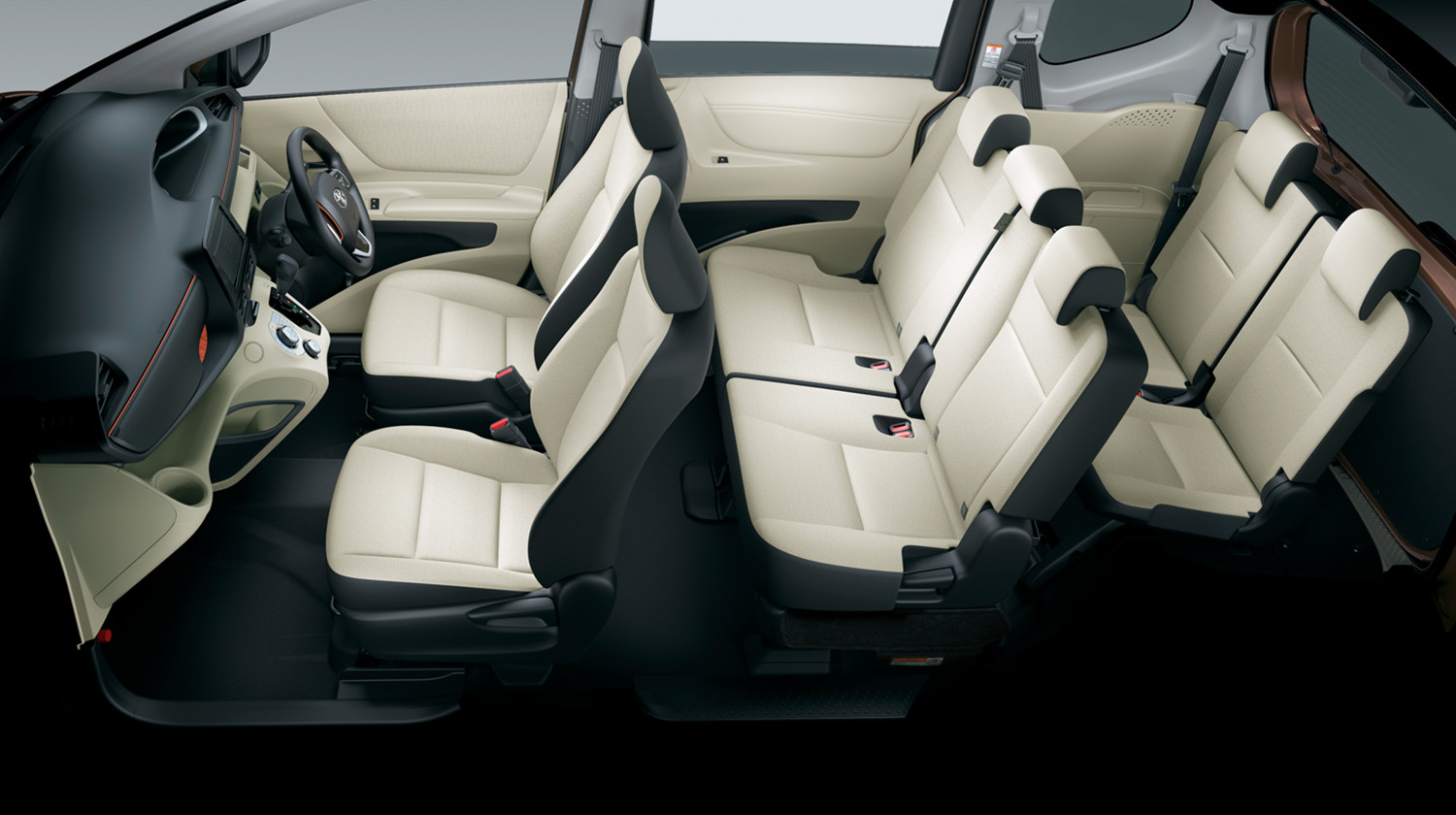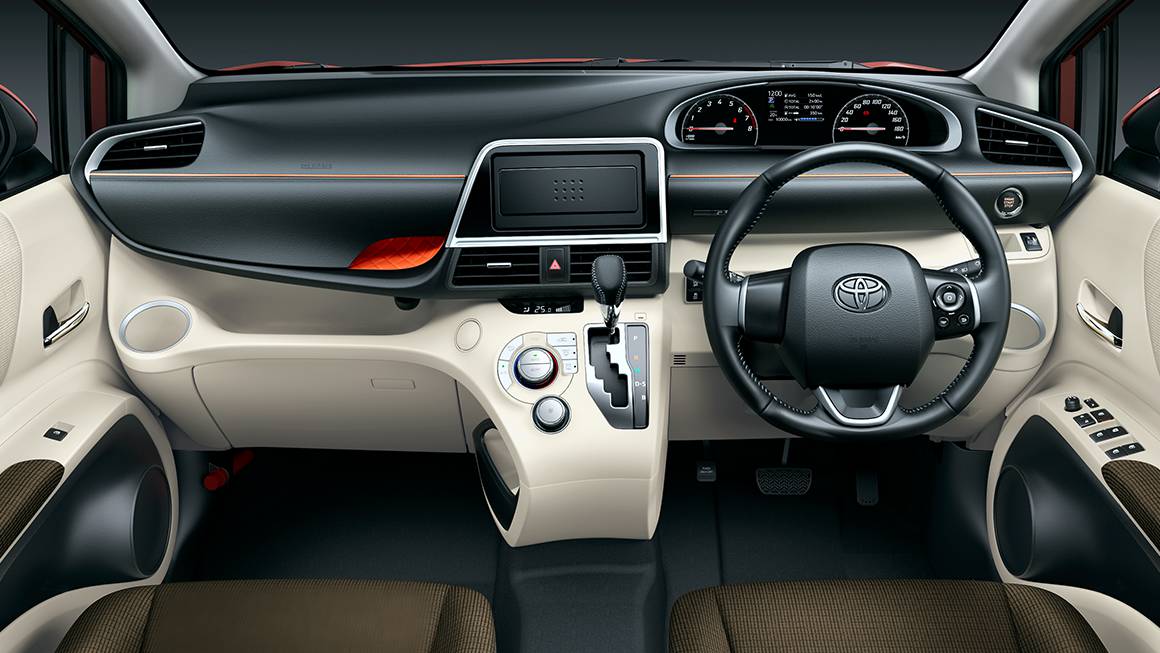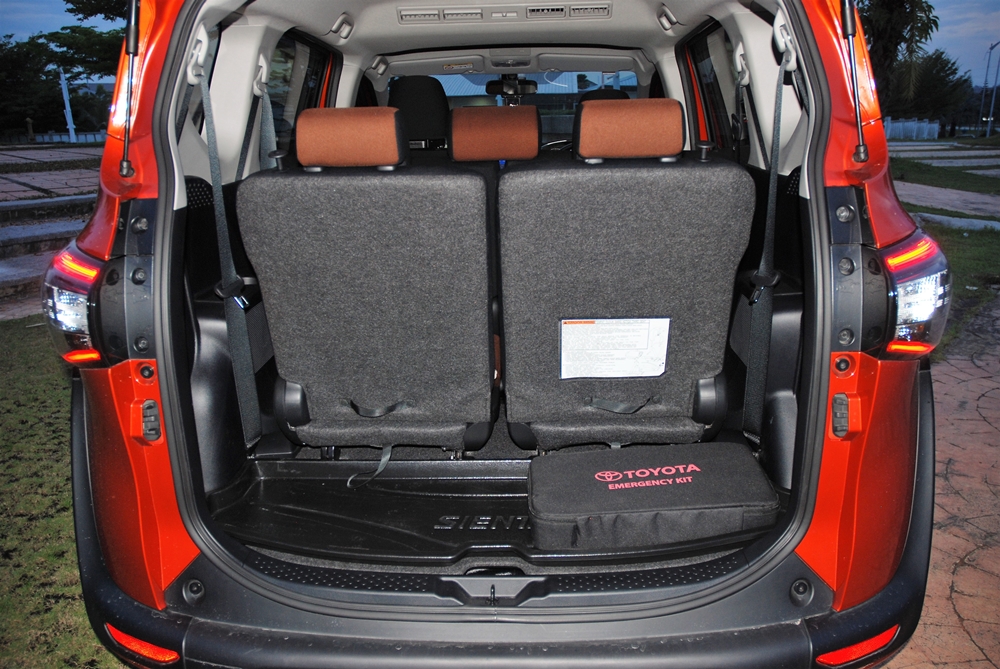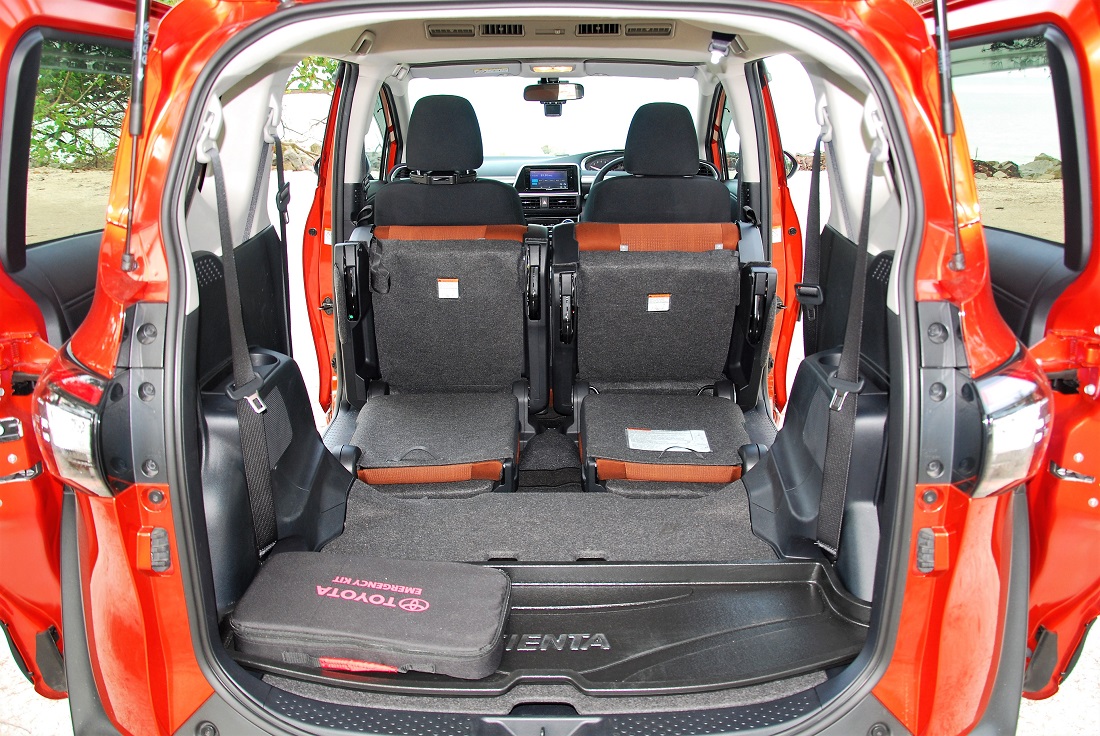 Now if you look at practicality side, the Freed as well as Toyota Sienta, come in multiple seating configurations which include a 5 seater, 6 seaters and a 7 seater. The 6 seat configuration on both the cars is the least practical since the awkward 2+2+2 seating placement makes it quite difficult to load stuff and even carry 5 people with ease. That is because you cannot carry 3 individual once at the rear seats due to the absence of the sofa seat. On the other hand, 7 seat versions are practical but have a very small boot capacity with rear seats in the upright position, so none of these cars excels in carrying 7 people easily along with a decent amount of luggage. If you fold the 3rd row of seats, then you get a decent sized boot to put all your stuff. But aside all that Sienta, as well as Freed, offer a very neat trick of slideable rear doors on each side which makes getting in and out a breeze for passengers especially for large adults who have a hard time getting out of the car due to small door openings.
Engine, Performance & Fuel Economy
Engine wise both of these cars come with a 1.5L petrol engine and both in Hybrid form. While the Freed has 1.5L L15A, the Sienta comes with a 1.5L 2NR-FKR Dual VVT-i which is the same setup as Toyota Aqua and Axio Hybrid. The basic difference between these engines is that the one in Freed is the more powerful, whereas the one in Sienta is more fuel efficient. Freed and as well as Sienta have each companies self-developed CVT technology which depending on the user can either be a good or bad thing. So let's talk engine output now. For almost many years now this has been a very consistent theme that Honda cars usually produce more horsepower than their Toyota built rivals. So, keeping up with this theme Freed makes 130HP which is significantly more than 100HP of Sienta. However, both have good performance figures considering this MPV body.
The more powerful Freed does 0-100 in 10s followed by the 11.5s of Sienta. These figures are an average of what's reported by owners and may vary depending on conditions. Top speed of both cars is limited to 180km/h, and both are relatively stable at higher speeds than the BR-V which feels a little wobbly on speed above 120km/h.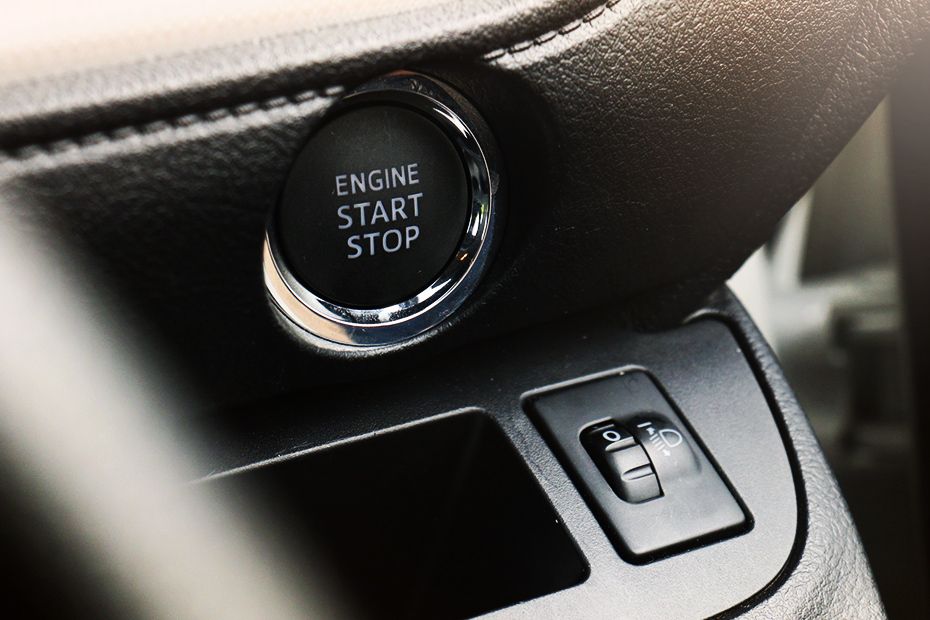 Now, let's jump to the fuel economy. Freed as well as the Sienta are two very economical MPV's to drive and with right conditions, you can achieve around 16-17km/l with the Freed and near to 20km/l with the Sienta since it has a more efficient hybrid system. I consider both of these figures to be quite impressive and both vehicles weight over 1350kg which is quite more than a normal family sedan. Needless to say, family trips will be a pleasant experience, and fuel consumption will be considerably economical if you plan to buy these cars especially for family trips.
Variants, Price & Availablity
You have multiple options available in Honda Freed but realistically speaking you only buy 3 basic variants.
Moving on, the Sienta is a bit more rare MPV than the Honda Freed. If you have been following our blogs then you would know one of our fellow authors has already spoken that it's an ignored family MPV so as of now only 4 model are listed up for sale in PakWheels used car section and all of them are the "G" model although there are multiple variants being manufactured in Japan which haven't made it to Pakistan yet.
But since both these vehicles are imported, the prices are very versatile, you can easily buy a 2011-2012 model year Freed for as low as 15 Lakh and all the way up to 22 Lakh for a top of the line model. On the other hand, the Sienta is mostly available in 2016 model year so its prices start from around 22Lakh for the "G model" which in fact has all the bells and whistles you would ever need.
So now let's talk about the most important question and that is which one should you buy? To make things clear I personally like both Freed and Sienta but there are few differences which might split buyers into two. First, the Sienta is more upmarket, better looking and more fuel efficient MPV than the Honda Freed. But Freed is a much more ideal car for those who are looking for a cheaper MPV with more features to price ratio and higher performance per lakh. So if I were you I'll look out of my budget and if it's under 20Lakh then Freed is no doubt the better pick but if you can climb the ladder than at 22Lakh I think Sienta is a much more desirable option due to its more upmarket interior feel, better design and fuel average. Hence no clear winner here. Just be sure you know what you are looking for since both cars will fulfil certain needs of a buyer but not check all boxes.