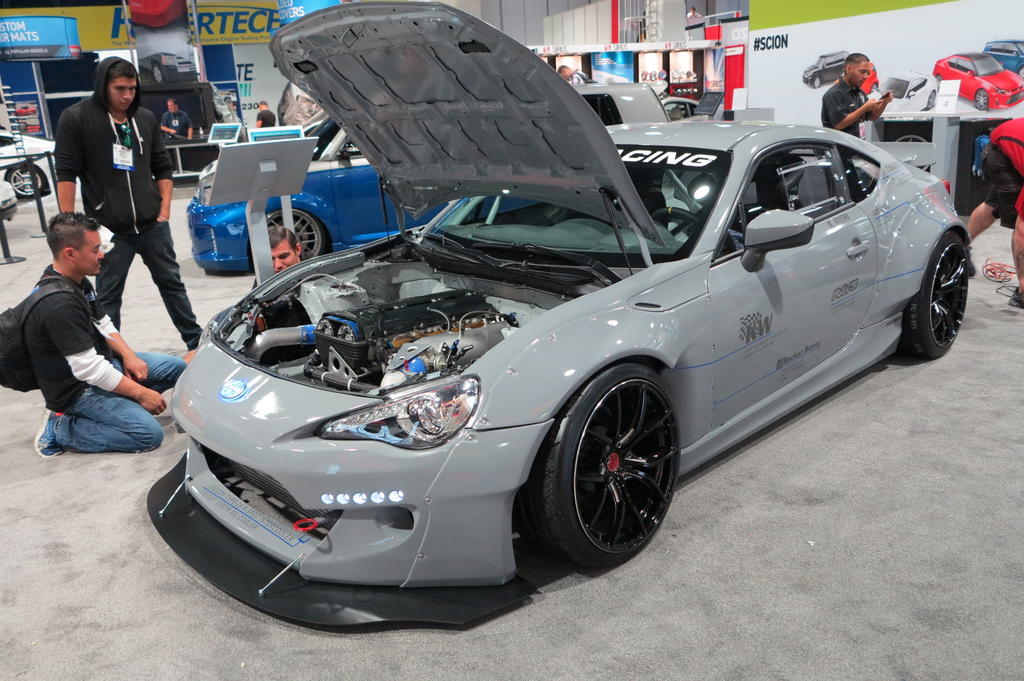 Toyota Supra Powered Scion FR-S /Toyota GT86
Specialty Equipment Market Association (SEMA) is a famous show happens in Las Vegas Nevada, every year. It is now the largest convention held in Vegas, having overtaken the Consumer Electronics Show years ago. The displays is divided into 12 sections, mainly tools, new parts, after market upgrades and so on.
On the recent on going SEMA show GReddy introduced a souped up version of Scion FR-S which is known as GT 86 in European and Asian markets. The power house under the hood is a 2Jz, all times loved Supra's turbo charged engine, pumping 750 HP. The car is fully customized with upgraded braking and suspension system as well. It is rumored that this might be Drift master Ken Gushi's next drift car. Some shots of the beast are here.