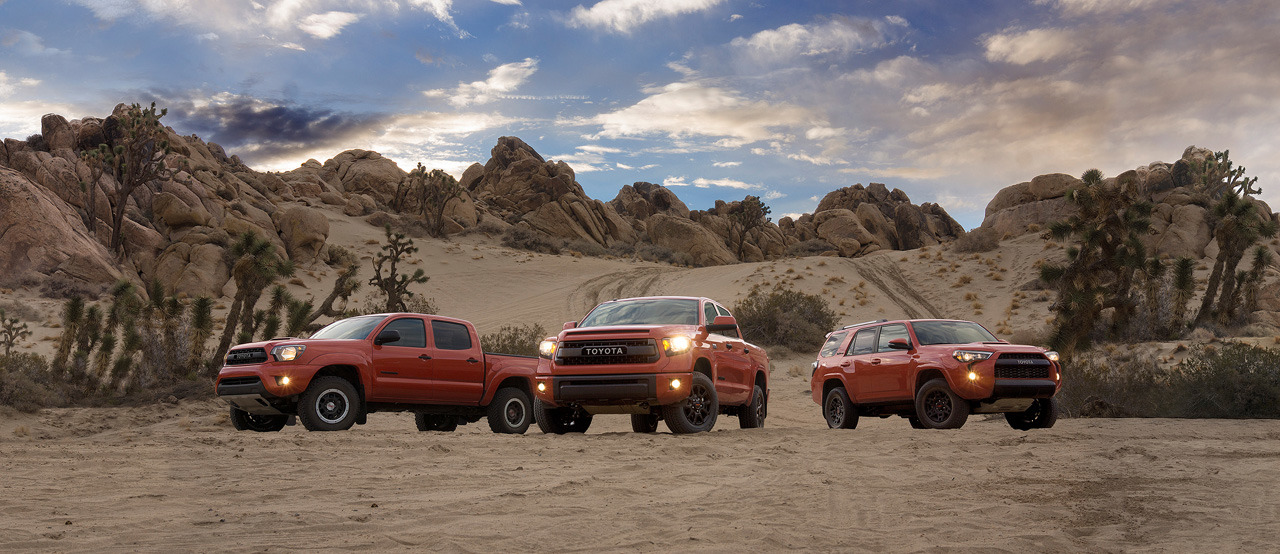 Toyota unveils the TRD Pro range of trucks
Toyota had shown a teaser of some fast raging red hot trucks that looked like to be taking on the Ford Raptor, now Toyota has revealed all three trucks in the range.
If you seek to know the backdrop to this range of new 4×4 trucks, then as you know, Toyota has been known as the maker of bland cars but highly reliable cars that have no characteristics of being fun but they get you to your destination but with Toyota's 4×4 vehicles like the Land Cruiser, you'll hardly find anyone that argues in opposition that Land Cruiser, Land Cruiser Prado and Hilux are your time tested buddy to reach the remotest parts of the world.
But in North America, Toyota needed an ace to compete against the like of Ford Raptor and that's where the TRD Pro Series was born. To take on those unforgiving trails at speed.
The Pro Series include 4Runner (otherwise known as Surf), Tacoma (Hilux for US) and Tundra. All these vehicles now feature TRD tuned springs with Bilstein shocks, TRD front skid plate, TRD shifter, matte black wheels and a "TOYOTA" grille bade inspired from the classic models. While the trucks will be available in three colors; Red as shown in the pictures, black and super white.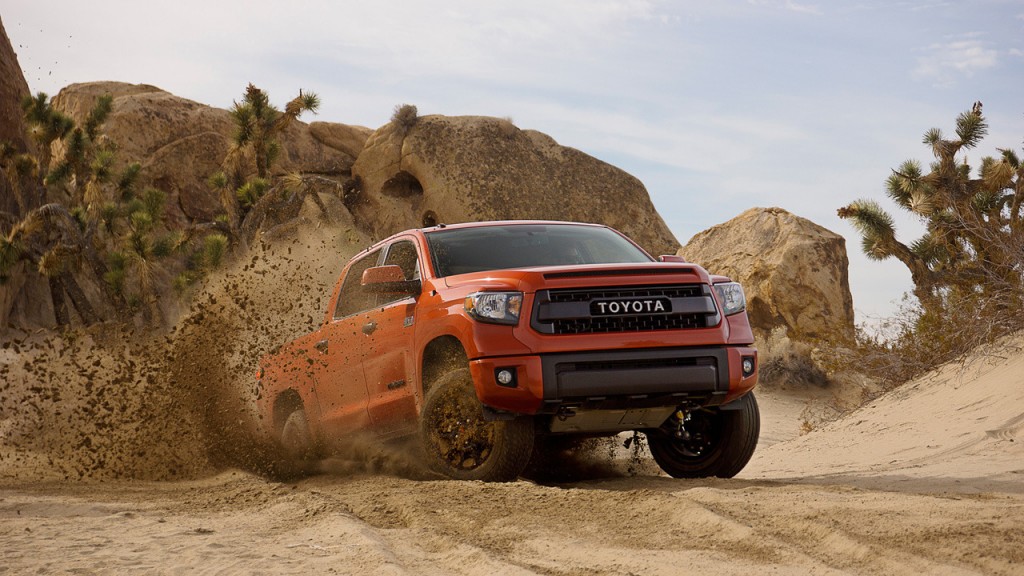 Tundra retains the 5.7 liter V8 engine but with a better sounding dual exhaust which makes you think that this may be Ford Raptor competitor from Toyota however, the auto-journos that drove it says it is far from rivaling the Raptor. Take the Tundra TRD Pro as a bit more off-road oriented as compared to normal pick-up trucks.
All trucks retain their best engines and are mostly awarded with better suspension tuning, raised height and such for off-road purposes.