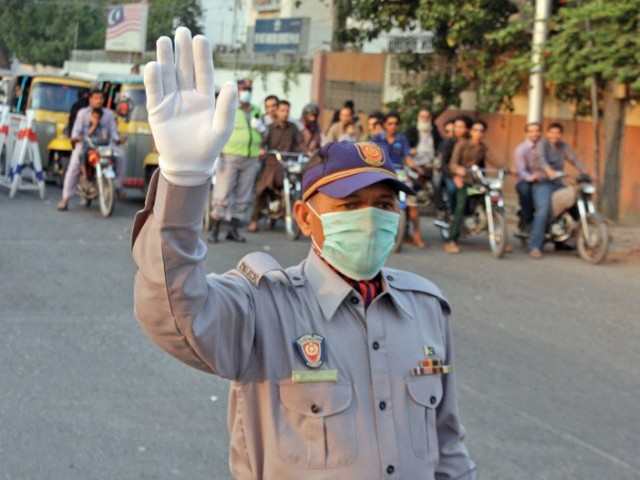 The awful condition of traffic, and the lack of abidance by people of traffic laws and regulations have seemed to triggered the Sindh Traffic Police to launch a crackdown.
The Karachi traffic police announced recently that to keep a check on the common road traffic violators; those breaking the rules regarding traffic signals, one-way traffic and traveling on the rooftop of buses and coaches can be imprisoned for up to two years. The authority however didn't release a lot of other details on the violations except the three mentioned above.
"From Aug 10, the traffic police have decided to get imprisonment of six months to two years for the violators of one way, traffic signals and those buses allowing passengers to travel on rooftops of buses and coaches from courts of traffic magistrates," said the statement.
According to traffic police spokesperson, the crackdown will begin by next week and that the decision came after the traffic reforms introduced by DIG Traffic, Dr. Amir Sheikh,.
The crackdown on the violators would begin next week, according to a traffic police spokesman, who said the decision was made in line with the traffic reforms recently introduced by DIG-traffic Dr Amir Sheikh.
In light of the worse traffic situation in Karachi, these measures are taken up the by the traffic police and the phase-1 of the operation will target public transport while also lamenting on the unfortunate pressure by different news outlets on the topic of women's wearing helmets and pillion riding, "There were 13 accidents involving women as pillion riders reported in 2014. Eight of those 13 women died on the spot. The decision was made only for the safety of riders, not to benefit anyone," the official added.