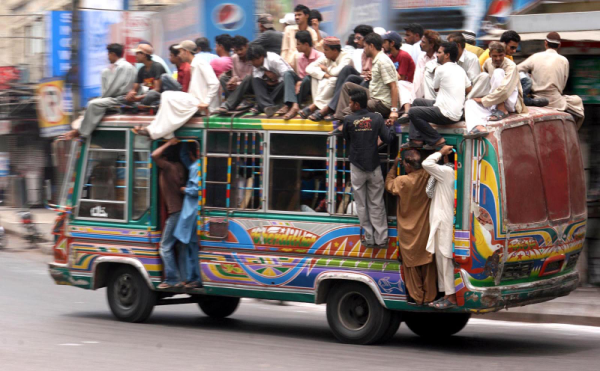 On Thursday, the All Pakistan Transport Owners Federation (APTOF) has decided to go on a countrywide strike to oppose the increase in fines and tolls. In November 2019, the federal cabinet approved the increase in fines and tolls. The government has been in talks with the APTOF. Disgruntled with the situation, the APTOF decided to hold a strike and protest at various locations in Lahore. On Friday, the government decided to withdraw the notification that it issued on 11th December 2019, increasing fines and tolls on highway and motorways. During the strike, many people found it difficult to travel between cities as the strike was being carried out from Peshawar to Karachi. 
The Ministry of Communication has also directed the Motorway Police and other departments regarding the withdrawal of the notification. However, the government has not fully dropped the idea of increasing fines and tolls and still believes that an increase in fines is conducive to safer highways and motorways. The notification is put on hold for the moment after transporters voiced their concerns. The government will now impose an increase in fines and tolls after due consultations with all the stakeholders. The increase in fines was scheduled to be implemented from January 1, 2020. The Minister of Communications, Murad Saeed, stated that the increase in fines and tolls is not being done to increase tax revenue but to protect the lives of people traveling on highways and motorways. Road accidents due to rash driving and overspeeding led to many fatal damages over the past few years, and the number of these instances have been consistently increasing. 
Under the notification, fine for overspeeding was set at PKR 1,500 for motorbikes and PKR 2,500 for cars. Fine for overloading of commercial vehicles was set at PKR 10,000. Car and motorbike drivers driving dangerously would have landed a fine of PKR 5,000, and the heavy-duty vehicles would have gotten PKR 10,000 in fine for driving dangerously. This increase was astronomical and exorbitant in the eyes of the transporters. Before this increase, a flat fine of PKR 750 was being charged on every traffic violation on the highways and motorways. Public service vehicles like buses and vans got the highest increase in fines. Overspeeding by public service vehicles could have landed them a fine of PKR 10,000 according to the notification. This was done because these vehicles carry at least 25 to 30 people. Overspeeding in such a case can put a lot of lives in danger. 
Stay tuned for more news-related content and drop your thoughts in the comments section below.