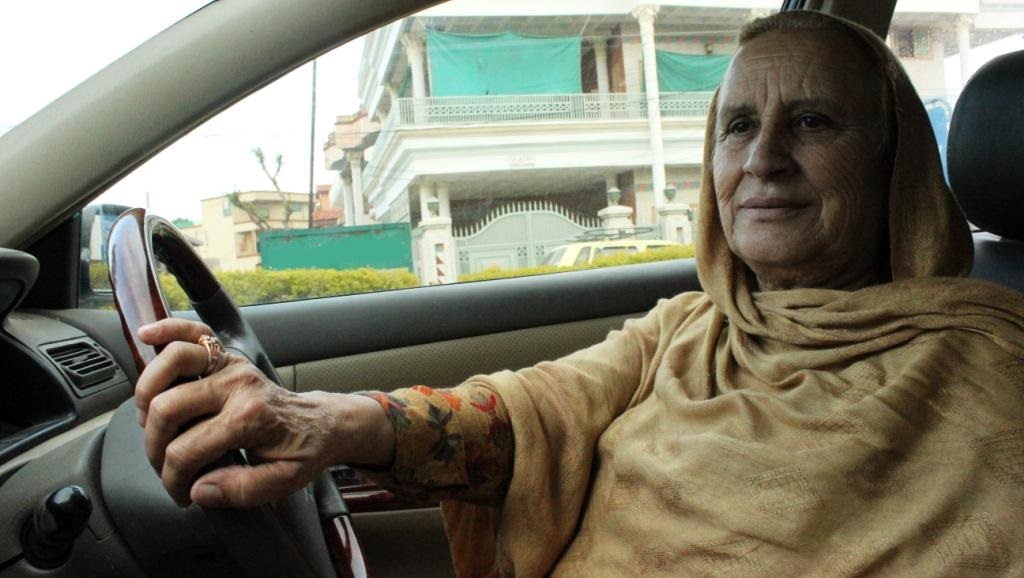 A Tribute To A Single Mother – Pakistan's First Female Cab Driver, Zahida Kazmi
Earning your livelihood by working with dignity and self-respect is hard but the fruits of such labor are well worth the effort. In Pakistan, which unfortunately to this date, continues to be a patriarchal society (when we manage to get rid of this status, only time will tell) torn by a constant conflict between the ideas of liberalism and Islamic conservatism, it is difficult for females especially from the poorer regions to have their say, in not only major decisions, such as choice of spouse and career etc., but ordinary life in general is hard too, with everything from birth till death, dictated by the men in their lives. In the urban areas with relatively higher income groups, things are a bit better but in the poorer districts, things remain the same – stagnant, forbidding and dangerous for the women.
It, therefore, is very heartening to hear stories of how one of these trapped women gathers the courage to define her choices in life for herself, by herself. Zahida Kazmi is one such example. She is Pakistan's first female cab driver.
She got divorced at the age of 33 and instead of confining herself to what society dictates, she took her fate in her own hands. With six kids to support and no source of income, she figured she'd have to take a stand on her own.
Zahida decided to become a taxi driver – a profession, which is, I won't be exaggerating if I say, completely male dominant. Undeterred by the odds against her, she took advantage of the government scheme where anyone was able to buy a taxi through installments. She got herself a yellow cab and used to drive to the Islamabad airport in the mornings for passengers. At first, feeling unsafe in her new job, she would carry a gun with her and being clad in a burqa but it used to scare the passengers so she stopped covering her head as she got older and the locality became better acquainted with her and her taxi. At start, her mother disapproved of her career choice and only gave her most resentful of approvals after Zahida got extensive media coverage.
Today, she is the president of Pakistan's Yellow Cab Drivers Association and offers women lessons on how to drive taxis.
Her own daughters unfortunately do not work since they are married off and her sons do not volunteer to help her out. For whatever reasons, the tragic part is that her daughters have already seen what their mother went through, depending on a male family member for livelihood, something that cost her heavily later on. She however cannot be blamed because she was trapped in the society but her daughters however should have taken her bold initiative further and even if not a taxi driver, perhaps started off something else for the women of Pakistan, maybe expanding on her cab association.
In either case, one cannot help but feel proud of women like Zahida. We certainly need more examples like her. Amongst the elite class, we got people like Shirmeen Obaid and now we have Zahida to prove that even the unprivileged women can make a life for themselves.