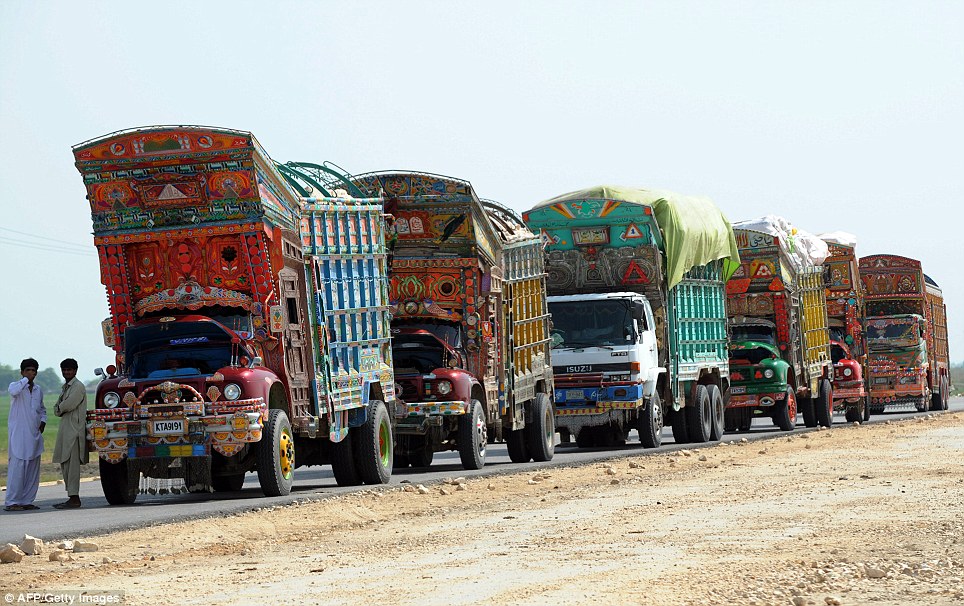 The truck driver community in association with the transportation association after protesting for consecutive two days, have now decided to block the entry and exit points of Lahore from Saturday 19th January, 2019.
The protest from the truck drivers began on Thursday 17th January, 2019 against the government for allegedly causing a disturbance in their businesses. It all started when the city administration in collaboration with the traffic police conducted an operation and cleared all the encroachments and traffic hindering aspects from the Circular Road. On the second day of protest, as the government didn't take any notice, the protestors announced to block all the entry and exit points of Lahore from Saturday. The government is reluctant in resolving the issues of these goods transporters that has forced them to stage a huge protest across the provincial capital of Punjab. The decision of closure of entry and exit points was made during the procession organized from Circular Road to Shahalam market by an office-bearer of the Pakistan Goods Transporters Association.
The protest was carried out on trucks and mini loader vans by the truck drivers while displaying the slogans against the government for allegedly causing a hurdle in their business. According to them, the government has left a number of workers jobless due to their several operations and drives. A majority of traders from the famous Shahalam market joined the procession and also showered rose petals on the truck drivers and others participating in the protest.
Read More: Police apprehend woman car lifter in Karachi
According to the government administration, the truckers are only allowed to book goods while no transporter is allowed to load or unload goods. All the transporters are bound to follow the rules and can't create traffic hindrance in the presence of authorities. Moreover, there is a particular space allocated for the loading and unloading purpose which should be followed by all the transporters and loaders to avoid traffic congestion.
However, the protestors were of the view that the government should direct the Federal Bureau of Revenue and customs authorities from conducting any sort of raids in this matter. According to them, heavy fines were imposed on them without any particular reason by the city traffic police. They also presented a proposal to the government to construct a proper truck stand outside the city to let the transporters and loaders to resume their business in a hassle-free manner. The authorities shall only halt the businesses of transporters once such an infrastructure is developed.
For more updates, stay tuned to PakWheels. Share your opinion in the comments section below.