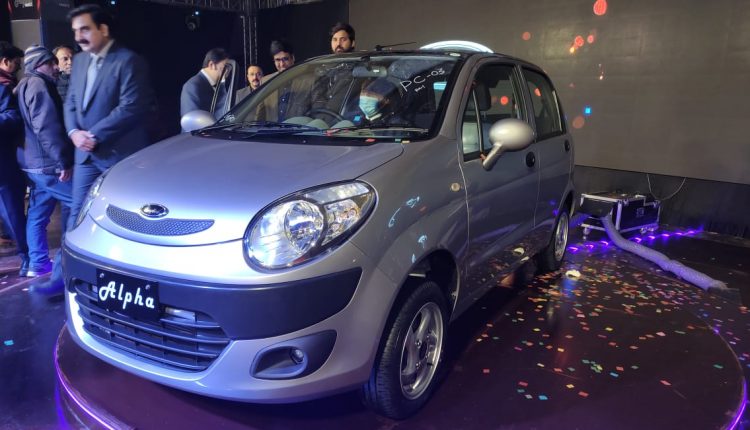 "If I Could Go Back, I Won't Buy United Alpha" – Owner's Review
We are back with another owner's review, and today we are reviewing is United Alpha. This is the first 1,000cc car by United Motors, as earlier they were only offering 800cc United Bravo.
Price and Purchase Decision: 
The owner booked it in February 2021 and got it after three months. Talking about the price, he told us that the invoice price of this car is Rs1,395,000, and after paying taxes, it costs him Rs1,414,000.  The other options the owner had were Prince Pearl, United Bravo, Suzuki Alto VX and Alto VXR. "I wanted more power because this car is 1,000cc as well as a 4-cylinder," the owner explained.
Fuel Average: 
The car has been driven for 1250 kilometres, and its intracity fuel average is 13-14 kilometer/liter. "I took it to Jhelum on the long route, but its average fell to 11km/liter when I drove it over 100km/h," he said.
The company is claiming that the intracity average will reach over 15km/liter after first tuning.
Safety Features: 
The car doesn't have airbags or ABS and only comes with Power Windows and Power Steering, making it no so safe car to travel. 
Infotainment Unit: 
Its interior is stylish; especially its Infotainment unit is pretty huge. "The Bluetooth connectivity is ok as it only works properly when there is no external sound and only one person is speaking," the owner told us.
Unique Features: 
If you press the Unlock button for long, all windows will open automatically. "And if you press the Lock button for long, they will close by themselves," he said, adding that it is an excellent feature for summers as you can open windows before sitting in the car. Furthermore, the car has a Rear View Camera with great quality and functionality.
Was the Decision Right? 
Answering this question, the owner said if given a chance again, he will not buy this car. "At the time of purchase, I was only looking for speed and not thought about safety features," he said. However, as per the owner, except for safety features, the car is perfect as per its budget.
Ground Clearance: 
As per the owner, the ground clearance of United Alpha is perfect for local roads as he has taken it to rural areas. "I think it is equal to Suzuki Cultus, but a bit less than Alto," he further explained.
Built Quality: 
The owner believes that Alpha's built quality is lower than Suzuki Alto. "The low quality of plastic panels and very high cabin noise are two main issues of this vehicle," he added.
AC Performance: 
He is completely satisfied with the performance of the car's AC.
Spare Parts: 
The company claims that all spare parts are available; however, they are relatively expensive than its primary competitor, Suzuki Alto.
Seating and Boot Capacity: 
As per the owner, four people can sit in the car as it will be too congested for five people. Meanwhile, you can place two small bags in its trunk.
Major Fault: 
The suspension of the car makes constant noises, although it is completely new. "I took it to the company, and they simply advised me to oil all four wheels, which is not a permanent solution," the owner told us.
Resale: 
According to the owner, currently, its resale is excellent. "Even the dealership is asking me to sell it to them at the rate of purchase," he said.
Should it be Recommended? 
Answering the query, the owner said if someone wants to drive a manual car without ABS, he should buy United Alpha.
Watch Video: