VIDEO: My Uncle's 2087 KMS driven, 2015 Suzuki Cultus' Handbrake Just Dropped Dead
When buying an old car, the wise never use the handbrake alone when parked, they always engage it in second or some gear as well, but what you would not expect the wise to do is engage some random gear in a new car. That's exactly what my Phopha has been doing in his brand new Suzuki Cultus for the past 20 days or so.
The Suzuki Cultus 2015, the executive VXL model, was bought by his company for him from "Suzuki Macca Motors", so it is a company maintained car throughout and still under warranty however, about 15 days ago, my phopha, a retired army man, went to Suzuki Macca Motors for the first service and while handing the car over, he showed the representative that Handbrake had a complete failure as you can see in the video below:

2015 Suzuki Cultus Handbrake Failure by pakwheels
The representative at Macca Motors just nodded; the car was under warranty and it was a free check-up sort of service. But when the car was handed back, the handbrake was 'as-is' and hadn't been fixed and the representative, whose name I have withheld even though my Phopha gave the name of both the manager and the rep who booked his car in, told him that the issue has been resolved but it wasn't, it was still as free as an infant who snaps back to his momma's hand when some relative tries to meet them.
The Cultus is just driven 2807 KMS at the time of taking the photos and you can further subtract a few hundred kms because the issue came some 15 days ago.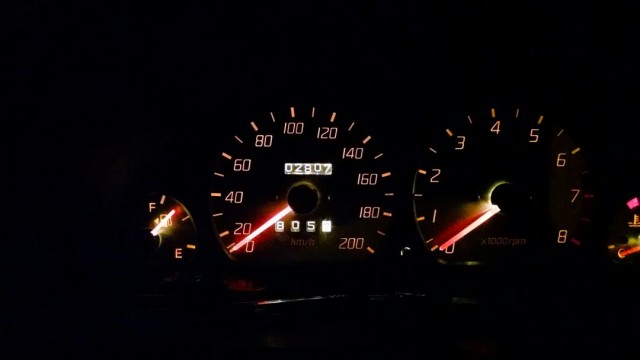 Anyways, we know just how ridiculous quality standards are maintained in locally built cars while the imports are mostly totaled, but its a new car and he could've pulled the handbrake after parking, not knowing it doesn't work and leave, the car could've rolled down the road and injured somebody. If there existed something like NHTSA in Pakistan, Suzuki would've racked up a long list of offenses and a hefty fine toll.
Who else has faced similar issue in their brand new car?