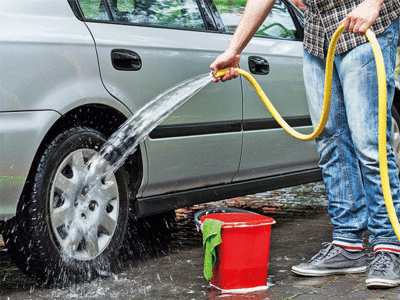 The Water and Sanitation Agency (WASA) Lahore has doubled the penalty imposed on washing cars in streets through pipes to Rs.2000 per offense in the provincial capital of Punjab.
According to the details, the concerned authority released a notification regarding the revised rate of fine on 17th October 2019 upon the orders of the Managing Director of WASA. Last year in December, Lahore High Court (LHC) had imposed a ban on washing cars with hosepipes across the province of Punjab. The step was taken to conserve water, which is wasted in large quantities while washing the cars through pipes. It was also directed to wash the vehicles using buckets to save water. This ban resulted in the closure of hundreds of service stations as the majority of them did not have any proper recycling system. The official notification issued by WASA is attached below: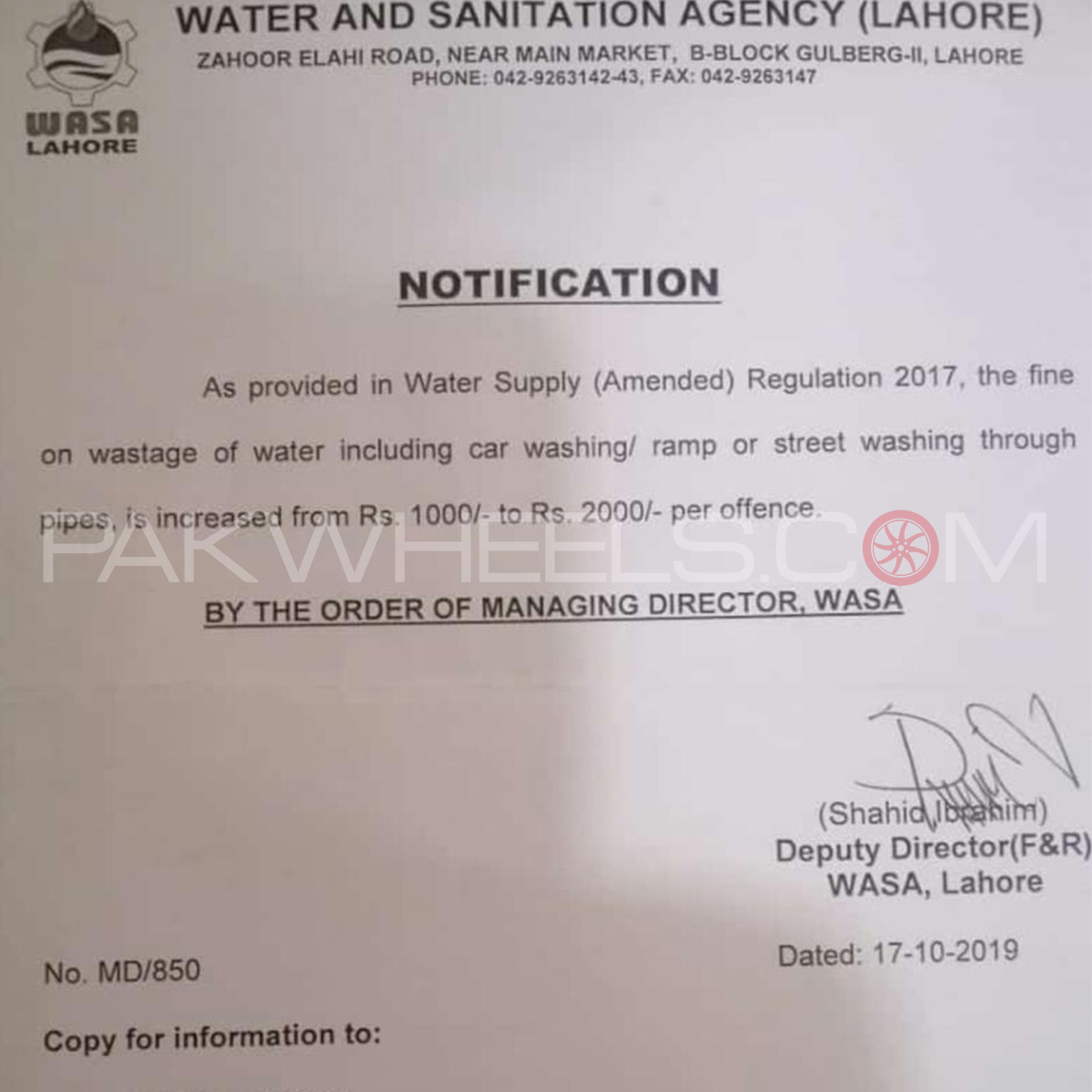 As a responsible citizen, we should follow the guidelines issued by the government. The conservation of water is the responsibility of all of us, and it should not be wasted in such activities. Previously, the fine on this particular violation was Rs.1000, which is now doubled to Rs.2000 on each offense.
That's it from our side. Stay with PakWheels for more updates.