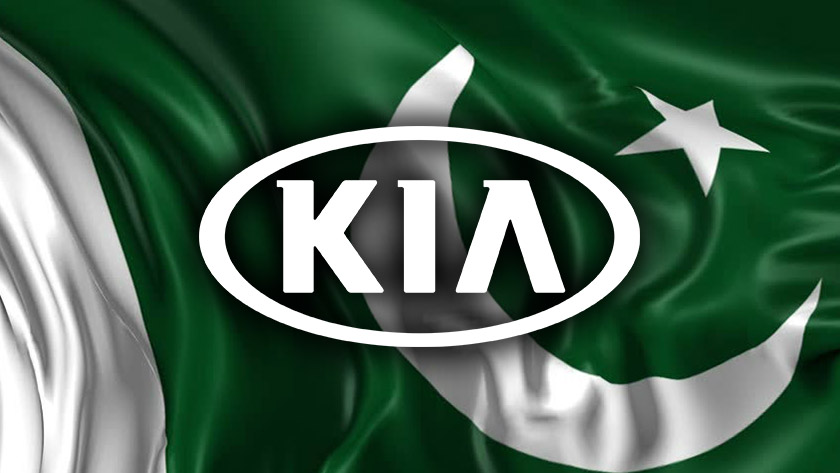 Naya Daur Motors Limited (NDML) was the first company to introduce Kia Pride a product of Kia Motors (KM) to Pakistani commuters back in 1994-95. Kia Pride was manufactured in South Korea, and because of its success, it was exported to Japan, USA, UK, Germany and other countries with different features and specifications, befitting the needs of the export country.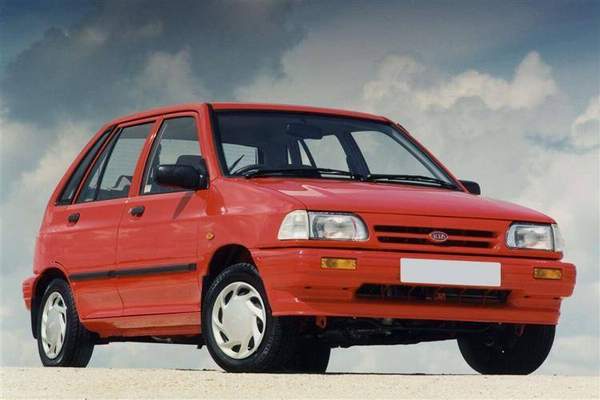 The car was introduced in Pakistani market with a 1000cc gasoline spark-ignition four stroke engine, mated to a 5-speed manual gearbox and a factory-claimed top speed of 154/kmh. This hatchback attracted thousands of advance booking orders across the country and captured market immediately. More than 16,000 orders were placed, out of which more than 90% were never fulfilled. Taking advantage of weaker law and regulations, NDML managed to transfer funds to their other businesses abroad before filing for bankruptcy in Pakistan. The public was cheated at large for about Rs. 750 million. Although cases were registered against them, nothing significant result could be yielded.
Despite the impairment of the KM goodwill and bad experience in the country, Dewan Farooque Motors Company Limited (DFML) managed to enter into an agreement with KM to set up another manufacturing plant in Pakistan. Initially, KIA Classic – a 1300cc sedan, which was also considered as a sedan model of Kia Pride – was introduced. Massive advertisement campaigns were made, bank leasing options were offered and new models like Kia Sportage and Kia Spectra were also introduced. KM managed to regain its goodwill in Pakistan. However, in late 2007s, Dewan Mushtaq Group (DMG) was declared Pakistan's largest bank defaulter and the production come to an immediate halt. Availing the market opportunity, the country's three local auto manufacturers players, namely Pak-Suzuki, Honda and Indus Motors, influenced market scenarios and thus the whole spectrum of Pakistan's local auto-manufacturing industry changed.
The Dawn of a New Era – Auto policy 2016
The new auto policy gave hope to new players. DFML is thinking of continuing Hyundai Motors in Pakistan, German Audi and French Renault are making plans to enter the local market.
Reports are appearing on national media about Lucky Cement Company Limited (LCCL) – listed on Pakistan Stock Exchange- entering into an agreement with KM to manufacture and assemble Kia vehicles in Pakistan. Sources report that the Pakistani plant is expected to import components from KIA's representative in Iran. KM are represented by Atlas Khodro Company (AKC) in Iran. The company covers a handsome portion of Iranian automobile market and is enjoying commuter confidence.
The introduction of Kia vehicles will give tough time to the existing auto manufacturers. Most Kia vehicles are equipped with latest security features, are not available in our locally assembled cars, like six airbags, Electronic Stability Control (ESC), Vehicle Stability Management (VSM) and Electronic Break-force Distribution System (EBDS), smart key and other. The company offers a tremendous number of built-in internal features in their different model like rear cameras, 6-way adjustable driver's seat, Bluetooth connectivity, climate control, anti-fog, an active eco mode in its lower end-economical vehicles.
Experts remark that KM has to ensure economically priced vehicles, cheap and easy availability of spare parts to penetrate the market of Pakistan. Additionally, the company will also need to prefer and put in extra effort to satisfy factors like resale market value, meeting customers demand and gaining customer confidence.
Following are some vehicles that I have shortlisted, which Kia can launch in Pakistan:
Kia Picanto, if introduced successfully in the market it will be a great replacement for most of the old Hatchback models and imported Japanese vehicles. Sale of highly profitable and the most criticised Pak-Suzuki's Mehan along with Liana and Cultus – that lack the most basic security features – will decline significantly. To maintain its market position, Pak Suzuki will have to introduce new models and improve build and finish quality of its existing product line.
The introduction of Kia Rio, a 1300cc engine with 6-speed auto/manual transmission, will directly propel the company to compete with Indus Motors' Toyota Corolla and Honda Atlas' City. Since both of the aforementioned vehicles enjoy a good market, Kia Rio will have to offer more for less to enter in this competition of mid-level sedan market.
Kia Forte will be the best alternative to Toyota Altis, Altis Grande and Honda Civic. It's more stylish and is equipped with a lot of features and options. This will directly hit the upper class and shows potential to compete in the upper-echelon of our local market.
Kia Sportage – SUV- will help in reducing the import of Honda Vezel, Toyota Rush and Nissan Juke. Indus Motors and Honda will have to bring in a new locally assembled product to compete with Kia Sportage.
And if I were to summarise everything on the entry of a new automobile manufacturer in 50 words then:
The public will enjoy locally assembled efficient, stylish and safe vehicles at a lower price. Additionally, capital flow and local production will improve, which will impact positively on Balance of Payment and foreign currency reserves.