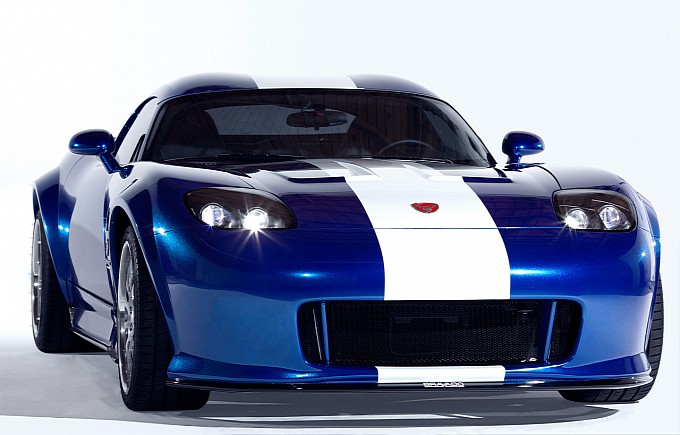 West Coast Customs create Grand Theft Auto 3's Banshee supercar for real
We've all played the Grand Theft Auto games, and we're often found wondering about the cars that were used in the game. They weren't real but they looked like Chinese copies. The sports car being based on the Dodge Viper, while the 4×4 looked like the Jeep Cherokee/XJ.
Nonetheless, now we can say that the cars in the games weren't based on anything at all. West Coast Customs, the customizing shop which gained fame from hit MTV show 'Pimp My Ride' has built one for Rockstar Games so they can promote the upcoming GTA V.
WCC built the Bravada Banshee from the game with body panels designed and machined piece by piece. The one-off real life Bravado Banshee will be given away by Rockstar Games' to promote the GTA V's release.
WCC won't say which they used to make the Banshee but the roof easily gives away that it was a Viper.