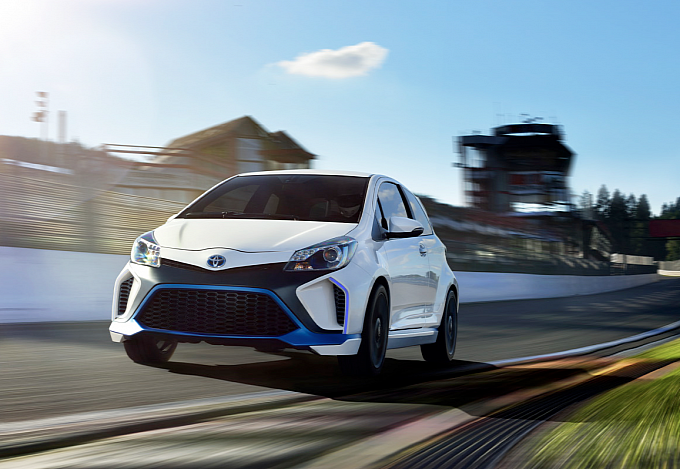 The most powerful Toyota Vitz ever
Headlines are saying all sorts of different things about this new Vitz (Yaris) like "The new Yaris is a Prius from hell", "Yaris Hybrid-R is a pocket rocket", "A Yaris you'd actually want to drive".
These are the headlines that greeted Toyota latest PR stunt of creating a Toyota Vitz/Yaris Hybrid -R. That R at the end changes everything. Vitz/Yaris isn't a surprisingly likeable car, it's not fun to drive or own. It's just a car to ferry you about here and there. But a 420 BHP hot hatch can put a smile on everyone's face.
Even Toyota's Hybrid cars are known as boring cars but this isn't! This is an all-wheel-drive cars but with a unique system. Manufacturers usually develop front engined, front wheel drive cars as they are cheap to build.
The front wheels of the cars are powered like a normal Vitz/Yaris is powered. The turbocharged 1.6 liter engine develops 300 bhp which powers the front wheels and for the back, two electric motors, each producing a 60 bhp for each wheels bumping Yaris/Vitz's total bhp to 420.
And there's also a third electric motor between the engine and 6-speed sequential transmission that works as a generator during acceleration and deceleration. I have no idea what that means!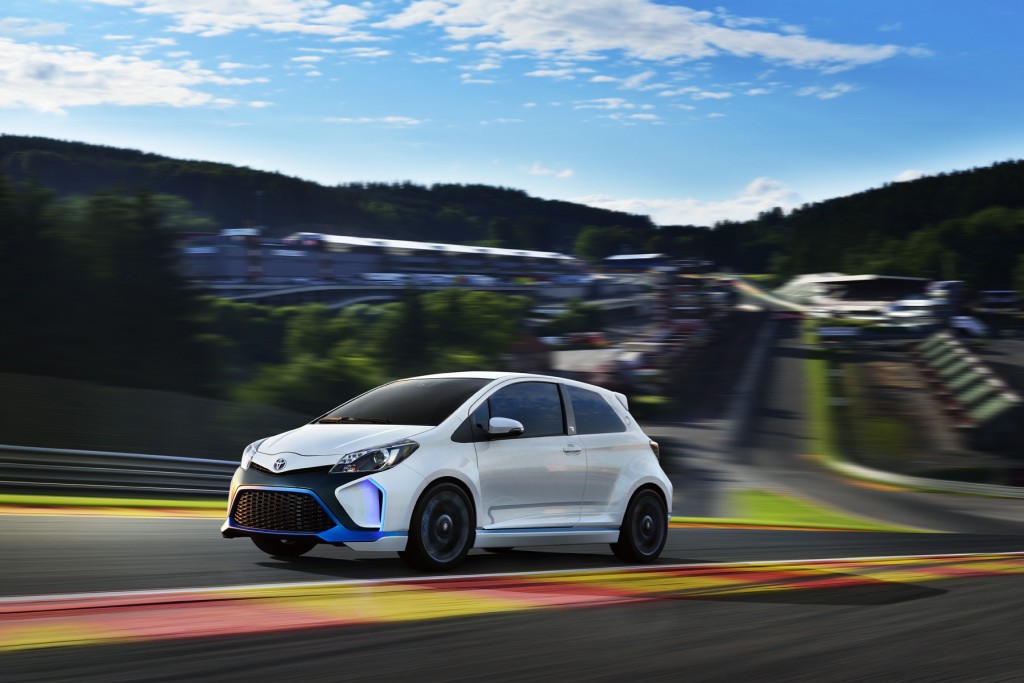 This little hatch also has a kinetic energy recovery system from the Toyota's TS030 Le Mans prototype car. The super capacitor is installed underneath the rear seats.
Lap times, 0-to-60 times aren't announced by Toyota as of now but it will be quick. The car will be formally unveiled at next week's Frankfurt Auto Show.