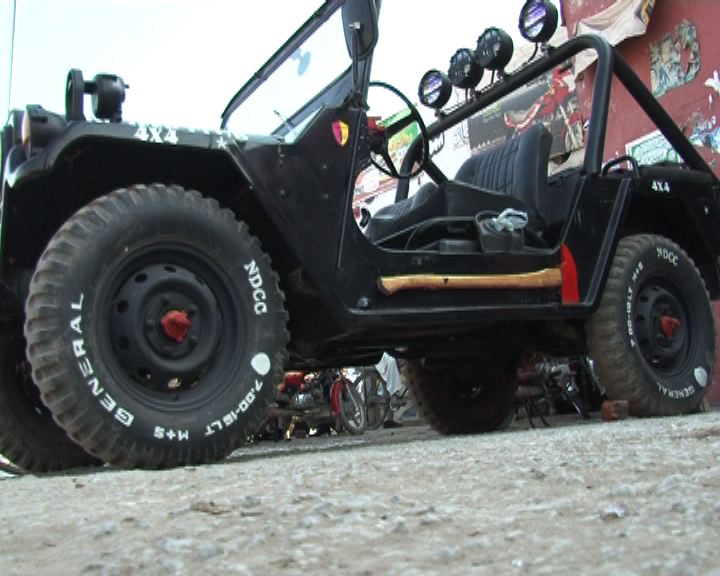 When hobby becomes profession – Giving second life to Jeeps
You must have heard education pave ways to good career opportunities. Youngsters always try to focus on their education. Their core aim is to become a successful person in near future with help of degrees earned in the relevant field. That is why everyone wants their children to learn and get higher degrees in their field of interest. But talent with business minded persons can't be changed at all.
How can anyone think of doing MBA and started modifying Jeep; overhauling each and every part of old Jeeps into new again. For many it may sounds strange but Pakistan is full of these kinds of strange talented people. Who have settled their goals in two different ways; one can be determined according to family wishes and other more concerned about the person wish to be anything.
The young passionate and courageous Izat Afroz is one living example of doing something different in automotive engineering out of many. He although had completed his MBA degree but could not find any suitable job and despite this setback, he sought it as an opportunity rather disappointed.
The point of my writing about this particular individual is I see too many confused youngsters today who by heart wanted to do something else, but succumbing to the pressures of society by completing education, getting a job and then having kids is like become the urban Pakistani stereotype. You can earn a decent livelihood and who knows, may actually turn into something that MBA and engineering students have to study, like thousands of western examples.
That sparks comes shinning with fire of that talent which was hidden in Izat and may be so in everybody else. He re-thinks about himself and gets back to challenge of life. He inaugurates his own car workshop and sharpens hidden skills of automotive engineering. The young passion from entirely different background has started working on overhauling car some years back. Once he established a workshop and proved his skills, customers started coming with their beloved old cars. Commercially it has good scope, instead of doing any job one should focused on his skills with all possible active mental approach.
Izat had that passion since he was a child, His courage and enthusiastic aims of standing on his own feet made him possible to start workshop a business. Overhauling Jeeps need much time. Buying new accessories as per required. Izat Afroz started giving new looks to old cars while his special interest was in Jeep.
Izat told me that he had this God gifted talent through which he started his own business of customizing old car into new ones. Izat belongs to Faisalabad. He is not only famous in Faisalabad for his automotive skills but he is also facilitating car lovers around the country.
When Izat began his endeavor to rebuild cars and such, it wasn't always dandy as it took a lot of patience to hold yourself together through the learning.
He told us that he took around three to four months with customizing old Jeeps and car into new looks. He also designs and make accessories before overhauling any car. Designing is something very special to give new looks to old piece of art. That has to be according to customer's wishes and comfort.
Izat's expertise in automotive engineering or reshaping cars is unique despite him being an MBA which surely helps him in business matters though let his success be a lesson to those in pursuit of happiness.
And here's few quotes from the 3 Idiots movie to sign this article of:
"Never study to be successful, study for self efficiency. Don't run behind success. Follow behind excellence, success will come always behind you." – Rancho.
"When you're hobby becomes your profession, you profession will become your hobby" – Rancho