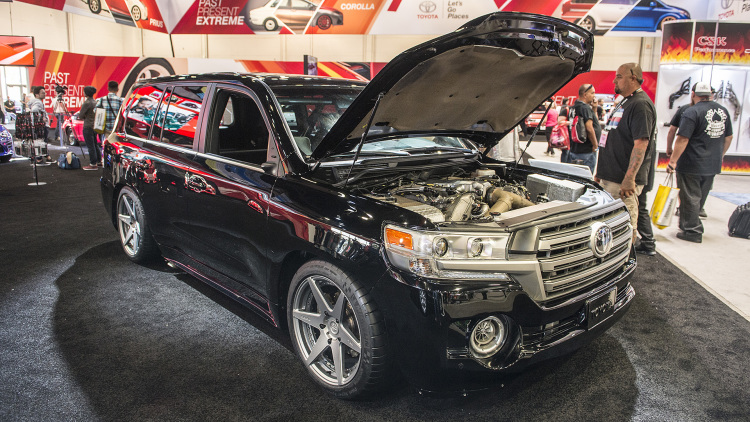 The World's Fastest SUV Unveiled by Toyota
Toyota just unveiled the fastest SUV ever built at the SEMA (Speciality Equipment Market Association) show in Las Vegas. The new Land Cruiser has been named as "Land Speed Cruiser". The SUV has achieved a world record of being the fastest SUV. The engine is a twin turbo 5.7 litre V8 that produces 2000hp, which is 500hp more than Bugatti's Chiron. Its estimated top speed is 354km/h.
(Video Courtesy: MOTOR1)
Toyota had to modify it to make sure that it could handle the extreme load of the components in the engine. SUVs are not aerodynamic and have a great ride height, which is not ideal for achieving top speeds. In order to overcome the issue of aerodynamic, Toyota had to lower the suspension, and smoothen the lower area to make it more aerodynamic. The lowered suspension makes the air pass under the vehicle, creating less turbulence at high speeds, less drag and more stability at super speeds.
(Video Courtesy: The Fast Lane Truck)