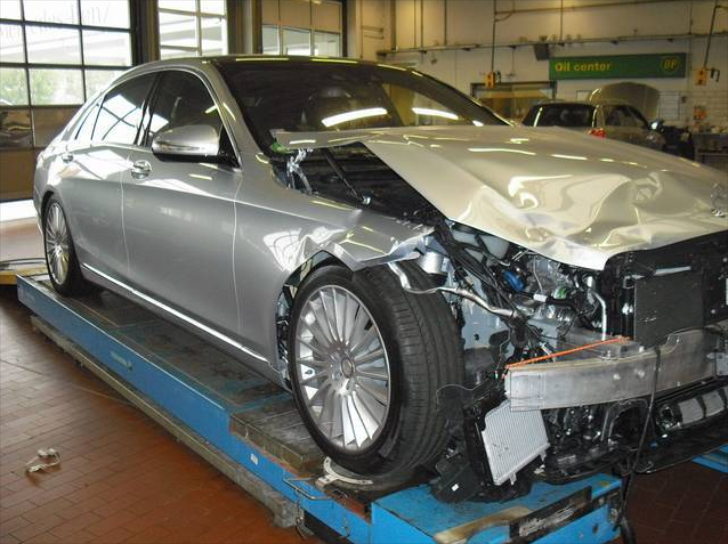 World's First Crashed W222 (2014) S-Class
Early this year mid month of May the new generation of Mercedes Benz S class was revealed in Germany. There is no doubt that the new generation of S class is one of the best ever produced. The car also lays claim to a whole bunch of firsts, which, if nothing else, is a requirement of any car vying for best-in-the-world status. The 2014 S-class is with a twin-turbo 4.7-liter V-8 that produces 455 horsepower and 516 lb-ft of torque.
The S class comes with a lot of new safety features like blind spot warning, drowsiness attention assist and lane-keeping assist . There's Distronic Plus with Steering Assist and Stop&Go Pilot.  The S class went into production in month of June and first delivery was made in Germany in late July/ early August. Apparently someone from Germany already crashed (or someone crashed into it) the brand new S class , which is still not available for sale in North America.
The car is not in drive-able condition and the owner  has placed the car for sale on a German website "As it Is'.  The damage can be seen in the pictures.