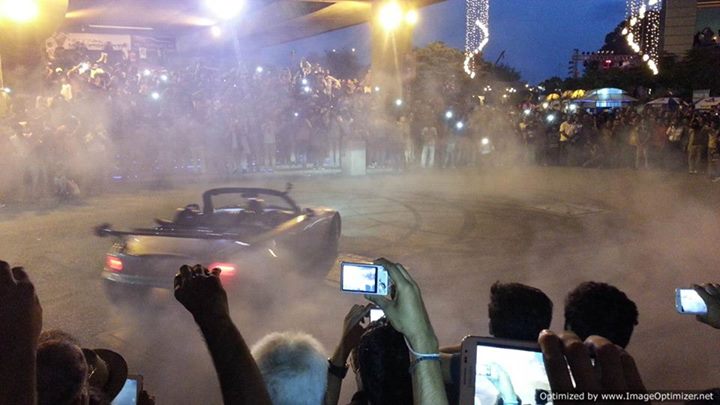 Pakwheels Karachi Auto Show rocks the city of lights
Islamabad and Lahore have been able to attend a number of Auto Show which Pakwheels have arranged in those cities in the past but none yet was arranged in Karachi and it was time that it should've been changed with a BANG!
Pakwheels.com began preparations for the show's planning well in a month's advance. Many venues were short-listed for the show but in the end, Port Grand was chosen for it's exclusivity and presence as a place for people to relax and enjoy.
Meanwhile, Pakwheelers began to register their vehicles with all the details to confirm their space in Port Grand. The best of Pakwheels' clubs such as VCCCP and VWCOP alongside many avid 4x4ers were confirmed and their spots had to be choreographed in such a way that it made the most impact, which it did!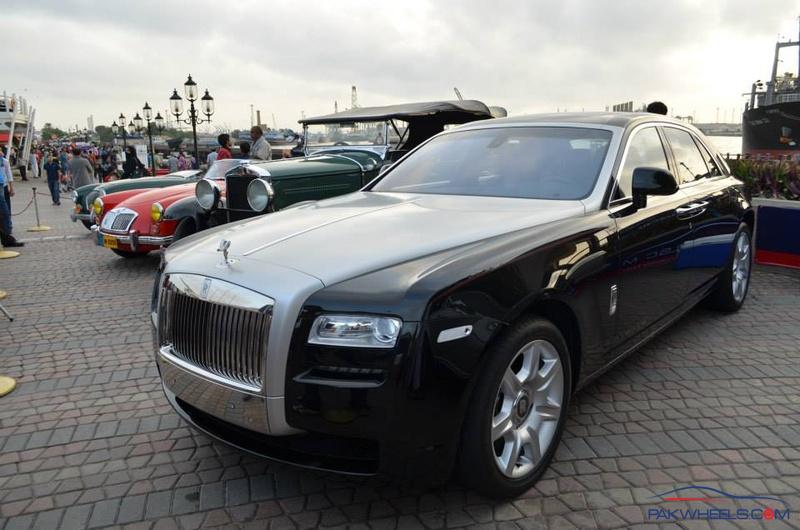 Cars were being choreographed and began to park on the eve of the show by the organizers and the vehicles owners so that cars showed their dynamics in the best way possible.

Sponsors of the show included PakSuzuki, Indus Motors, Shell Pakistan and Warid who made every effort in setting up their booths at the show which attracted large number of crowds especially at the Shell Pakistan's booth.
Shell Pakistan arranged a unique type of booth where they set up apart from usual music and educational guides about their range of oils was Formula One driving simulators which visitors could enjoy through out the show and finally the time arrived when Shell Pakistan cleared out the room and made way for media as wraps were about to be taken off from the Ferrari Formula One car.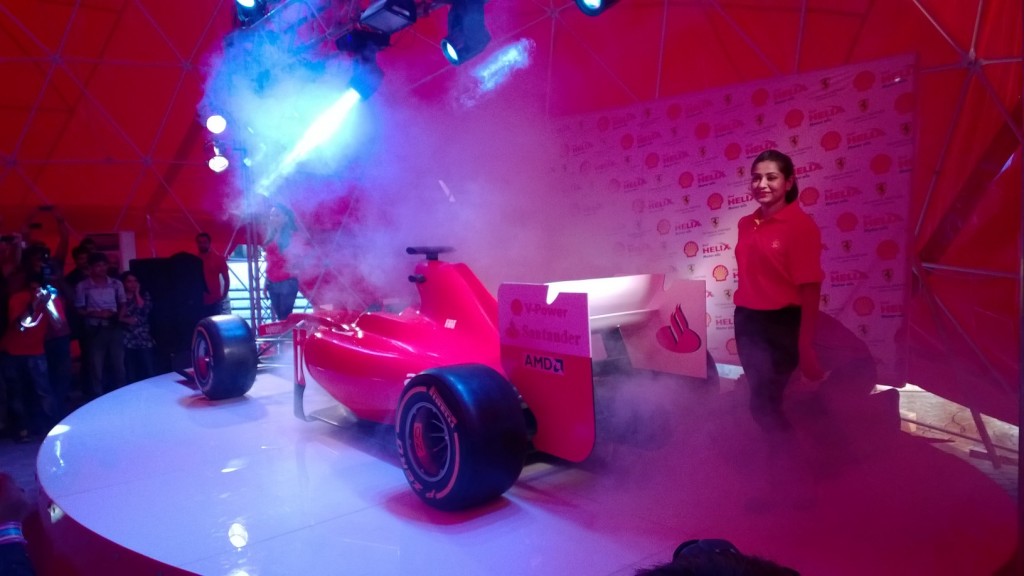 Once the wraps were taken off amidst massive media presence and visitors' enthusiasm, people turned their eyes towards the gigantic screen infront of the car where Shell then streamed the video of it's partnership with Ferrari.
Once the unveiling had completed, people then moved out to different booths including Indus Motors which had presented the new Fortuner 4×4 and a Corolla as people continuously showed their interest in the vehicles and tried to gain more information about it.
Indus Motors booth was also in a great location as it was just besides crowd's favorite car at the show; Ferrari 360, Honda NSX, Chevrolet Bumblebee Camaro, Honda S2000 and a couple of super bikes.
Besides that was Pak Suzuki's booth who had brought in their latest launched sports and heavy bikes to the show alongside the Suzuki Swift. They even gave people some test drives of their bikes as well as Pak Suzuki's people continuously drove their bikes around the park and gave people a chance to listen to them.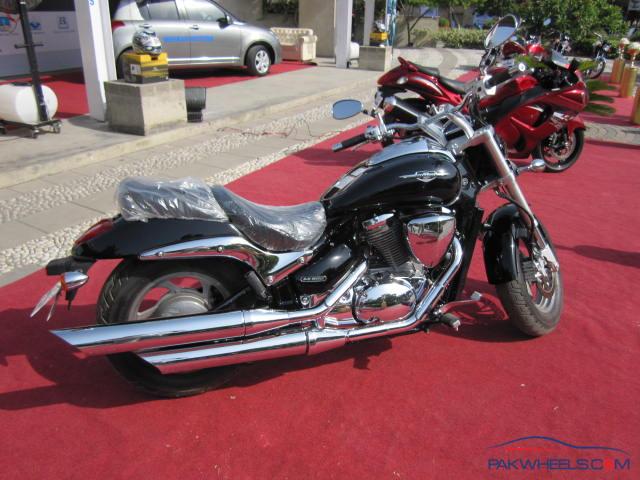 As the show entered it's final stages, organizers took the mic and began interviewing the most popular motorsports' figures of Pakistan such as; rally champion Nadir Magsi and Ronnie Patel who have been doing their best to promote safe and progressive motorsports in Pakistan in collaboration with Pakwheels.com.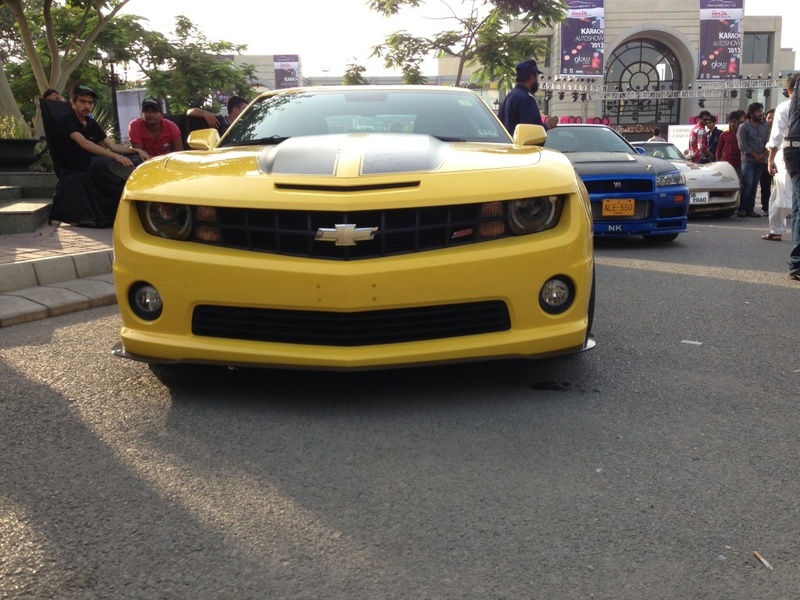 But those interviews were only the beginning of those the biggest event of the show! The drift and burnouts were coming! The growing enthusiasm in the crowd could be sensed by anyone as more and more people began to leave what they were doing to find a spot to see the loud and ferocious cars move their tails about in a way that would even put the entire Fast and Furious film crew to shame.
The crowd cheered on the top of their lungs as the first 800 bhp Mazda RX7 entered the ring to burn some rubber.
With 800 bhp to handle, the tires soon ran out and RX7 left for another powerful contender, Nissan Sylvia.
The Silvia left after being crowned the loudest and best sounding car, Honda S2000 arrived to make some smoke and burn some rubber.
The entire ring was smelling of the sweet smell of rubber and the aural pleasure of Suck, Squish, Bang, Blow!
This was just the end of cars, professional bikers then arrived and began revving and doing burnouts along with some stunts as crowd cheered as loud as they possibly could to pump the drivers and riders so they could do more.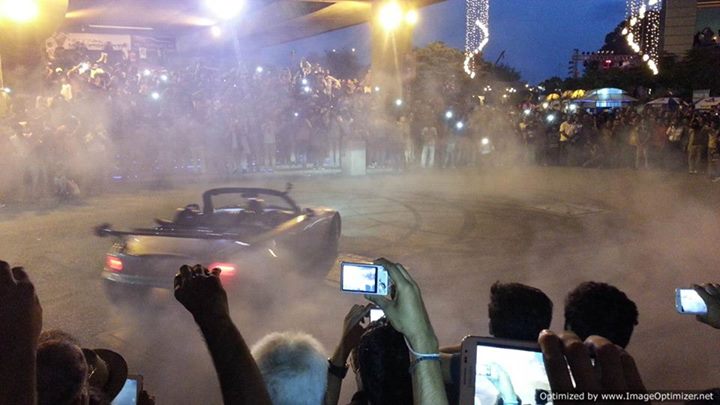 It was clear that nobody wanted it to stop but everything has to come to an end soon. And stunts, drift, burnout and donuts session soon come to and end as the satisfied crowd left in the midst of the smoke.
It was clear that the crowd had met their heroes at the show. Pakwheels.com had reaffirmed itself that Karachi was never forgotten, only delayed for a while as to bring a show of this sort to the city of lights takes time, planning and effort.
Pakwheels.com is not a racetrack or a highway in Germany. Actually, it's not even a real place but the show proves that it's more than that! It's a communal celebration of  horsepower, torque, grip, leather, technology, beauty. It is the last bastion of automotive lust in Pakistan and it's everywhere.
For more pictures: Pakwheels Auto Show 2013 – Karachi
All pictures are copyright of the photographers.
Videos are by Shazee Photography.
Ed. Note: The last lines are a spin-off of Jeremy Clarkson's commentary on Forza 4's trailer.