As if introducing new Toyota Hilux Revo and 2nd generation of Fortuner wasn't enough, IMC (3S) dealerships have now discontinued the booking of Standard Toyota Corolla XLi and have started taking orders (On booking) for Toyota Corolla XLi LE (Limited Edition).
The price for this model has been increased to PKR 1.73 million, which is 91,000 rupees more than the previous XLi model.
At the same time, this new car does pack a few features in it, which were missing mostly in the XLi's previous model.
The new features include:
Reverse Camera
Connected Infotainment System with 8 inches LCD touchscreen
Colour options [White, Black, 1D4 Silver, Grey Graphite]
5 Speed Manual Transmission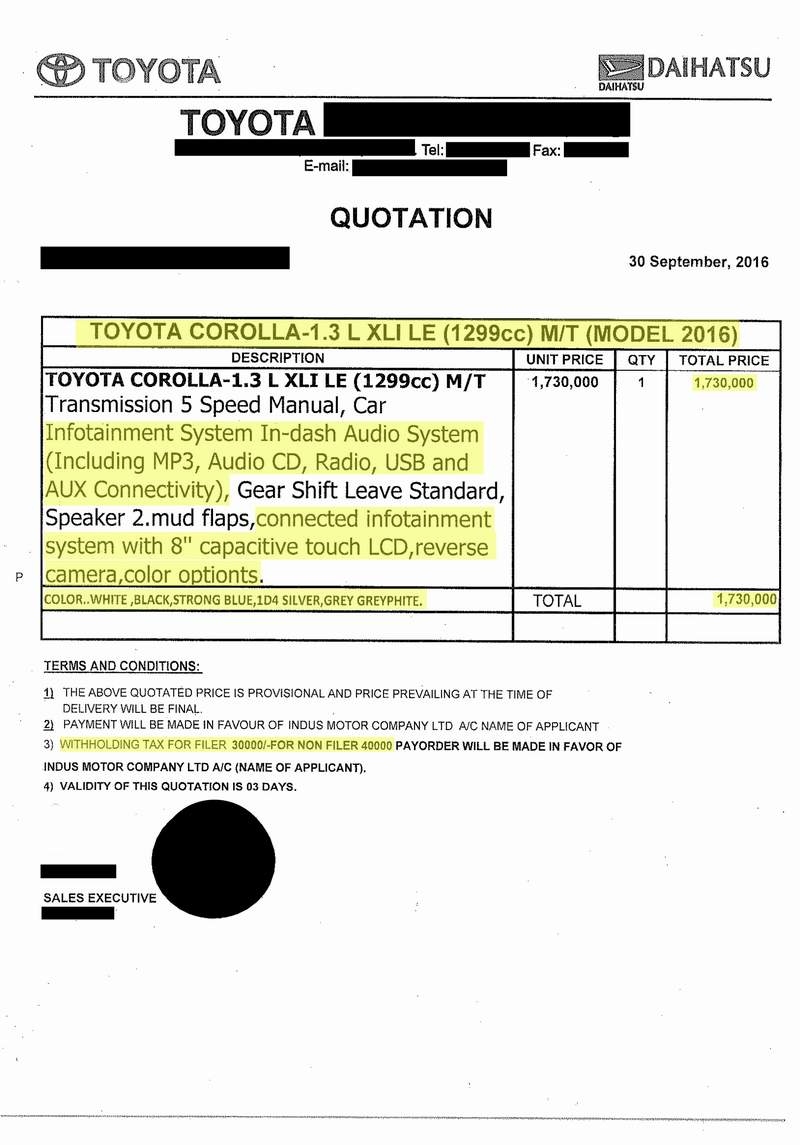 Furthermore, the delivery time for this car (If booked today) is for the month of November-December. The filer amount, however has been reported to remain the same (PKR: 30,000 for Filer and PKR 40,000 for the non-Filer).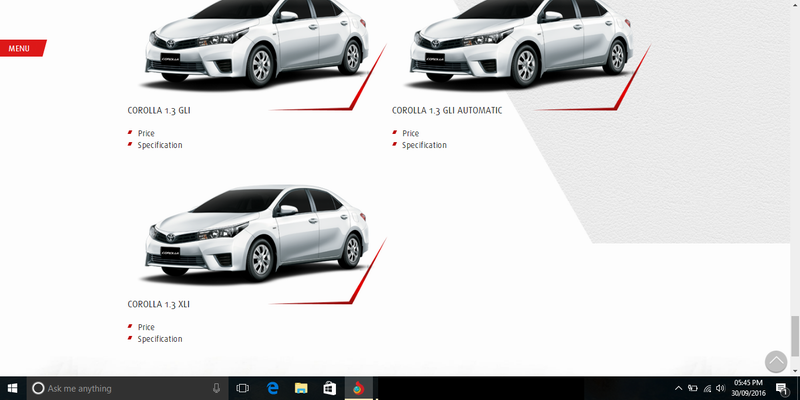 More importantly, the biggest concern of any consumer at this stage will be the lack of this vehicle's presence on the Indus-Motors website.