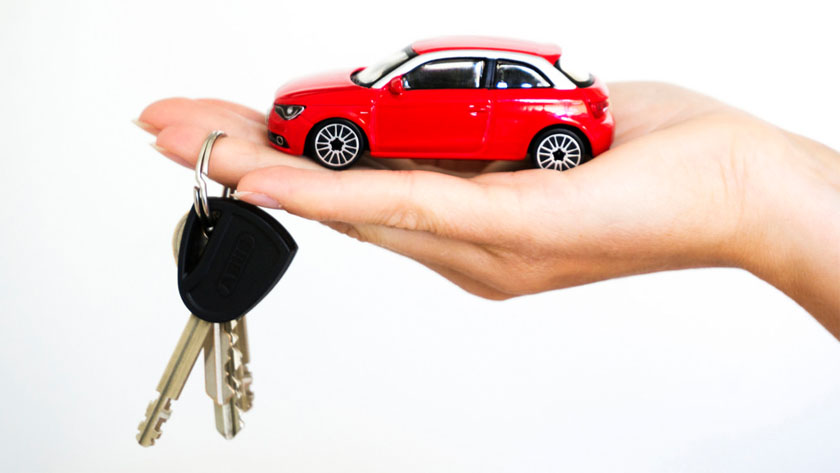 Purchasing a used car from the market has become a real challenge for everyone these days. There are some individuals in our society who keep a good knowledge of automobiles. Some people are also really good at cost estimation regarding each model in the market. But a majority of people living in Pakistan lack essential car knowledge which gets them caught in the fraud. In case you're not appropriately educated in the art of buying used cars, you will need to observe some important steps that may save you from any such circumstances.
Also Read: Transferring Your Car At Islamabad ETO – Step by Step Guide
Avoid any business trap
Many dealers in the market might convince you in buying something that is either too expensive or does not fit into your budget. Try to avoid such dealings, because they mean business. Always look for what fulfil your needs. Keep your financial budget in mind while stepping out to buy any vehicle in the market.
Managing Cash
One of the most important aspects of purchasing a vehicle is money. Get your cash deposited in a single bank account to have easy access at the time of making a deal. Keep a flexible budget to avoid any unwanted circumstances of running short of money. In case, you have decided on a bank financing solution, ensure you meet the eligibility criteria, and the bank has approved bank finance for your car. Finalize terms and conditions with the bank beforehand to avoid any inconvenience in payment.
Try PakWheels Car Loan Calculator at PakWheels here!
Check online platforms
Buying a used vehicle can be tricky as well if you don't work out on the available options and their market price. This could be easily done at home. There are many online platforms for selling and purchasing vehicles that may help you choose the right one in your budget. You can go to the used car price calculator at PakWheels to find out the market price of the vehicle you are going to purchase. This would give you a fair idea to start off your search in the market. Many people tend to prefer online platforms for selling and buying since this is a hassle-free process where you can meet your seller or purchaser at your own choice. It allows you to filter your search for the required vehicle.
Try PakWheels Used Car Calculator here!
Bargain over the price
Don't get caught in the trap of paying the price mentioned to you in the beginning. The seller always demands an amount relatively higher than the actual market price of the vehicle. In this way, they find a good deal even after bargaining and don't have to face any loss. There will be some customers who never bargain. Try not to be one of them and present yourself as the one who possesses good knowledge and would not get trapped. If you don't have a sound knowledge about vehicles, bring along somebody who can deal in a better way. Make a reasonable offer.
Needs vs wants
You must be very clear about what you want and what you need to buy. As a basic buyer with limited finance, the car you are going to buy must meet your needs rather than wants. Figure out what features the vehicle is equipped with and whether you are going to need them. Every model of a vehicle comes in different variants ranging from basic to top of the line. You should look for the one that satisfies your needs. If it is easy on your pocket, opt for the fully equipped variant to fulfil your wants as well.
Car inspection
Get your vehicle inspected by an expert to find out any technical issues, as it's an important step as it helps you choose the right vehicle for your hard earned money. You can either bring your mechanic or hire inspection services such as PakWheels Car Inspection. This step guarantees you of any fraud; you might not have discovered by yourself.
Click here to learn more about PakWheels Car Inspection!
Go on a test drive
As it is often said, "Looks can be deceptive". Never get deceived by the looks of the vehicle as most of the dealers or car sellers present their car in the best possible way to find a handsome deal. The vehicle could be mechanically unfit. Always ask the seller to go on a test drive to ensure the actual running condition of the vehicle. This would allow you to check various parameters, i.e. braking, air conditioning, unfamiliar noises, suspension and engine condition. This test drive would certainly be the decisive moment in purchasing your vehicle.
The right time to buy
If you are buying a vehicle from a dealership, then purchasing towards the end of the month is considered to be the right time. Many dealerships want to finish their month on a high. They might offer you an affordable price to meet this cause. But if you are buying through an online platform, then this factor doesn't count. You may choose to make a purchase towards the end of the year because many people are looking to buy the next year's model by selling their old one. So that might tempt them to sell their vehicle at a reasonable price to you. But for this, you need to understand the need of seller first.
Investigate the vehicle
You must know what you're buying. Investigate the vehicle thoroughly to save yourself from possible fraud. The vehicle you are going to purchase might have been involved in any fraudulent activity or is being searched by the Police. Try to discover details about the vehicle from the seller. It involves asking the number of owner's it has been used under, their background and place of use. Stay polite in your inquiry to avoid any offensive gesture. But achieve your point of satisfaction in the conversation before taking any step towards purchasing the vehicle.
Vehicle transfer
Once you have settled on a deal, the first thing you need to do is getting your vehicle transferred to your name. Buying a car on open transfer letter is illegal. Follow the procedure of transfer ship from Excise and Taxation Department.
Where purchasing a car can be an exciting experience, it can also turn out to be a nightmare if you don't follow some basic guidelines. If you know any other tips, do let us know in the comments section below.