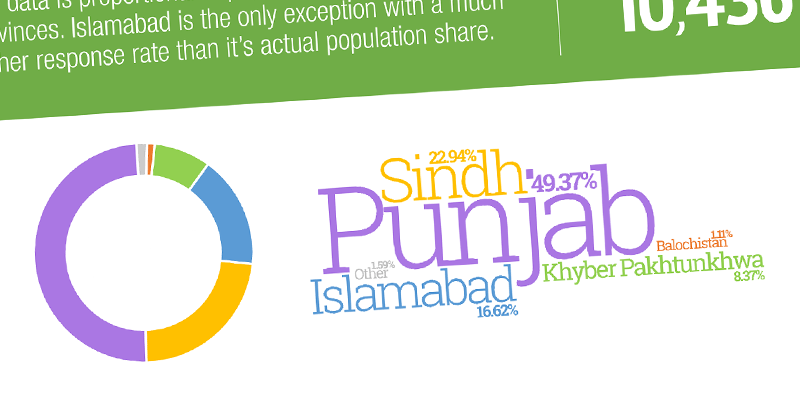 11 reasons Pakistanis consider before buying a car
Car buying isn't easy, we have published a lot of guides to support the complex process of buying a car, whether new or used. But looking into the brain and the things that a buyer takes into consideration before signing the pay-order and take the car home. We have criticized that an average Pakistani car buyer takes resale in to consideration and holds it as the final answer.
But the truth is, resale is one of the least considered thing on the check list before buying a car.
11 aspects were presented to our 10,000 strong survey respondents, who were asked to rank these options in order of importance they gave to each point while buying a car. Quite frankly, we were surprised at the results.
1. Drive/Ride Quality:
The most important thing when buying a car was the drive and ride quality of the vehicle you're buying and rightly so, broken axles, stiff suspension, gears grunting while switching, all adds to nuisance in a car. The ride has to be smooth and perfect.
2. Fuel efficiency:
In times of CNG loadshedding and expensive fuel throughout the world, everyone prefers a car that is least bit heavy on the pocket when it comes to fuel. The new cars are all focused on giving the maximum fuel efficiency.
3. Comfort:
Comfort was ranked three, and rightly so. On our broken roads and a traffic which never runs smooth, a comfortable ride will save you from all sorts of body-aches.
4. Value for money:
Ever since the prices of vehicles began to climb up, people have started to question the value for money a car gives. New Mehran now costs about 7 lac rupees, and a Cultus costs about a million rupees, so they aren't even close to value for money but the influx of imported vehicles like Vitz and Mira gave a pretty good value for money against the local cars.
5. Safety:
As access to information increases its grasp over ordinary public, the thought that the old cars are more durable and safe than the new cars (which are made of plastic against iron) is slowly going away as people become aware that the new cars are designed in such a way that upon accident, very slight shock from the impact is transferred into the cabin and airbags and seat belts keeps you from hitting the dashboard or anything else in your car.
6. Interior features and accessories:
Where do you spend most of your time? Of course the inside of the car and thus the interior should be well adjusted, interactive and comfortable as well. There should be options to play around with, buttons not so tiny that you need fingers of a toddler to press them.
7. Interior design:
Again, since this is the place where we spent most of the time in, the interior should be pleasing to touch and feel. Even though new cars have complete plastic interior due to cost cutting and such, still, a good looking and a comfortable will always rank better.
8. Exterior design:
After interior features, accessories and design, then comes the exterior design. Exterior design is basically the first impression but not the last as it turns out.
9. Resale:
This is my favorite topic. We have considered resale to be the sole reason why Pakistan hasn't been able to move on from Suzukis, Corolla and Civic but everyone must have noticed how imported cars have increased on our roads. People have just simply ignored resale and gone too buy the car they like and even in our survey results, 'resale' is ranked 9th out of total 11 aspects of buying a car.
10. Cost of ownership:
You hand over the check but the cost of the car doesn't end over there. There's a long list of costs that include in your ownership period but you don't get them back ever.
11. Aftersales service:
Aftersales service is the least important thing amongst car buyers and that's another shocker. Availability and cost of parts, mechanical support, dealerships, etc. These dealerships costs 300 percent more than the same thing you'll get from out-market places like Plaza in Karachi, and may be that's the reason why people are not interested in aftersales services but these dealerships do offer a certain comfort in the quality of work though.