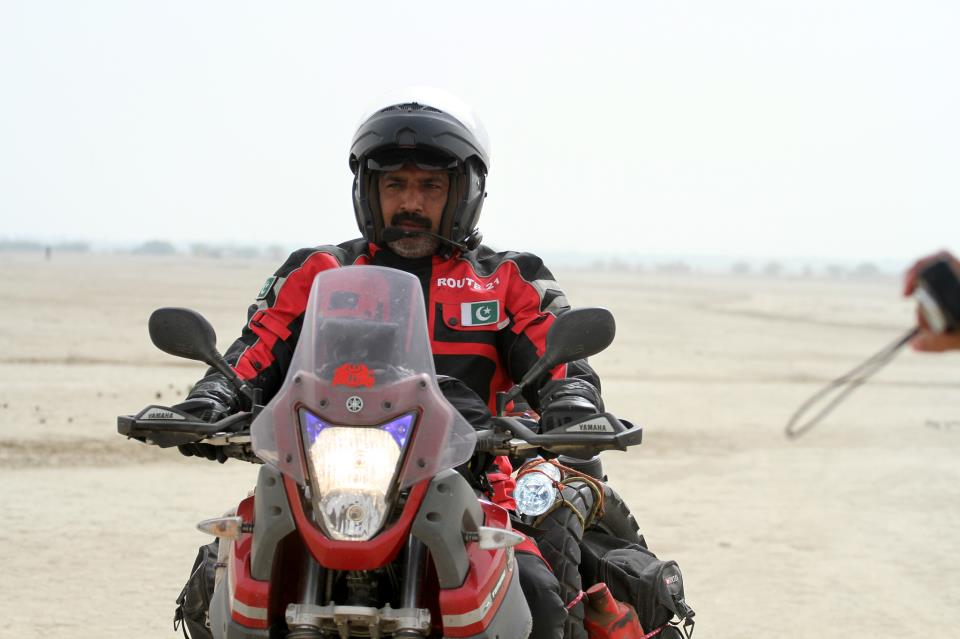 Pakistani rider on the storm
There have been only a couple of Pakistani motorcyclists who have traveled around the world and Pakistan on their motorcycles. Moin Khan arrived in Pakistan with a lot of media attention for riding from US to Pakistan. Pakwheels member lovebikes covered 4000 kms on his Suzuki GS150 within Pakistan but there have been many who are not known for their journeys.
Muhammad Iqbal Ghangla is one such name known to us very little until we met him at the recent Jhal Magsi Rally and got to know that traveling as long as 12,000 kms after traveling 17,000 kms in Pakistan on a Yamaha Tenere TX660 Touring Motorcycle is a doable task if you have the will and the compassion to promote Pakistan natural beauty overshadowed by the draught of terrorism.
Before Iqbal began touring Yamaha Tenere TX660, a Suzuki GS150 was his weapon of choice and put up a mileage of 78,000 kms in between 2007-2012.
Iqbal's recent 12,000 kms tour wasn't about sight seeing for oneself rather the tour was named 'Welcome to Pakistan' and it had had a basic moral to motivate tourists from all over Pakistan and the whole world and let them know that Pakistan is a naturally rich, beautiful and safe country to visit and explore.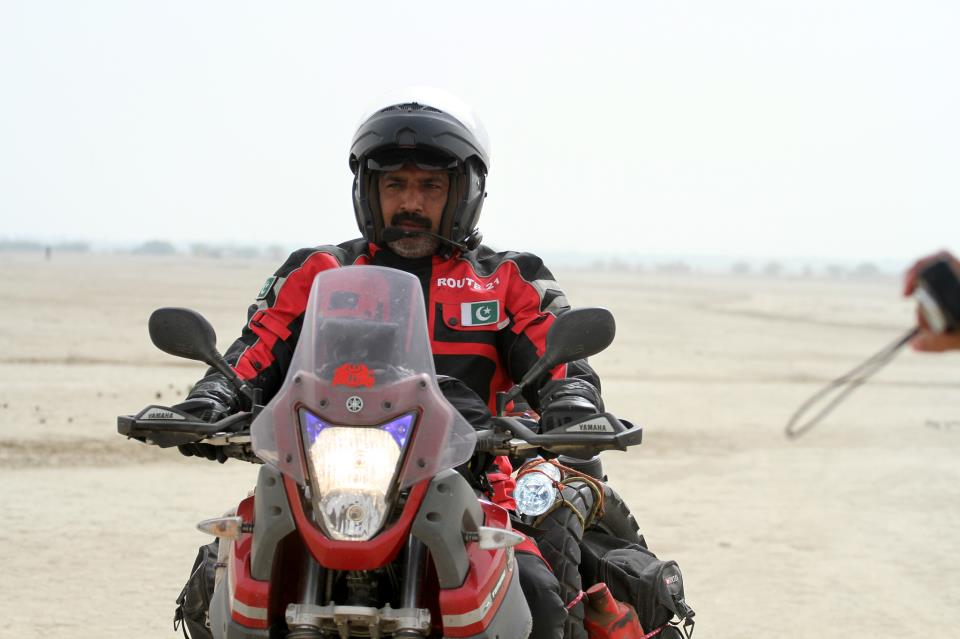 The tour began on the 5th of November 2012 from Multan going through Peshawar, Turkham Boarder, Sawat Valley, Chitral, Khunjraab Pass(Pak China Boarder), Chillas, Kashmir(Neelam Valley), Siyaalkot, Lahore, Bahawalpur, Shikaarpur, Ranikot, Hyderabad, Mirpur khaas, Khokraan Par, Mithi, Nagarparkar, Badeen,  Karachi, Gadaani, Shikaarpur, Quetta, Taaftaan Boarder, Quetta, Chamman Boarder, Ziyarat, D.G Khan, Vehari, Faisalabad, Mirpur AJK, Abottabad, Murree, Islamabad(4th December Ending Ceremony at PTDC Office Welcomed by MD Shahjahan Khitraan) back to Multan ending on 5th December 2012.
The story of Iqbal Ghangla doesn't end with those thousands of kms put up on the odo, it continues as a moral obligation to show the beauty that God has given Pakistan in abundance and it will be selfish to keep such natural wonders away from other travelers of the world and therefore, the journey continues as long as the wheels spins.
People around the world spend all lifetimes on the road, in some cases, they brought up families as they move along but Pakistan remains the forbidden fruit to many due to security reasons.
We've often been to places such as Ranikot fort, after seeing which we are more than confident that, that single fort can run the economies of all the nearby areas easily if security wasn't a problem. How? Movies!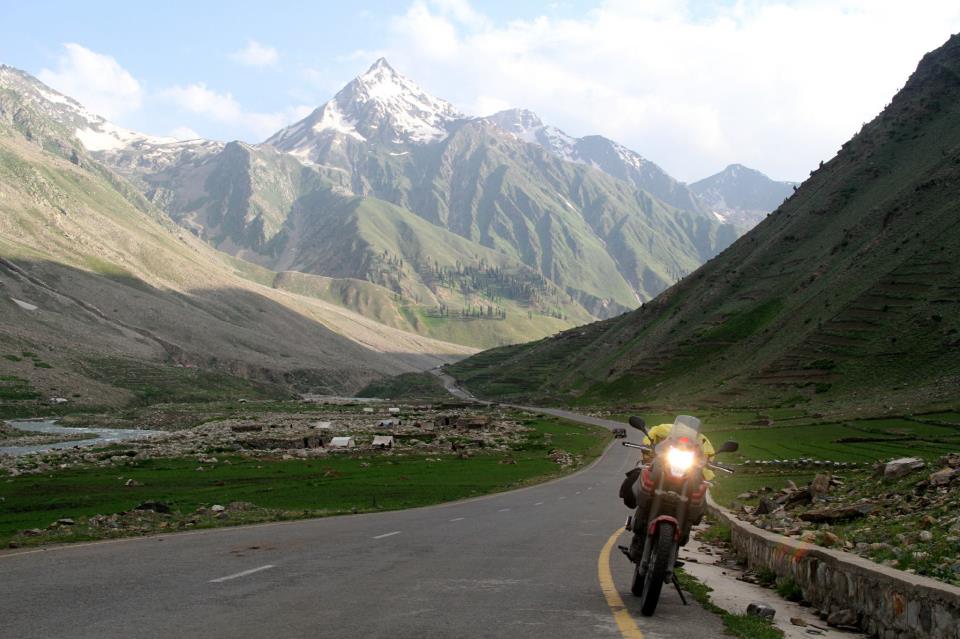 Shooting of Lord Of The Rings in New Zealand boosted economy and tourism and there are countless places in Pakistan which can be the perfect landscape for shooting of movies.
People like Iqbal Ghangla are doing their part for Pakistan, they are faces recognized by motorcyclists of around the world, who are constantly on the road and never miss an opportunity to show the lighter, brighter side of Pakistan.