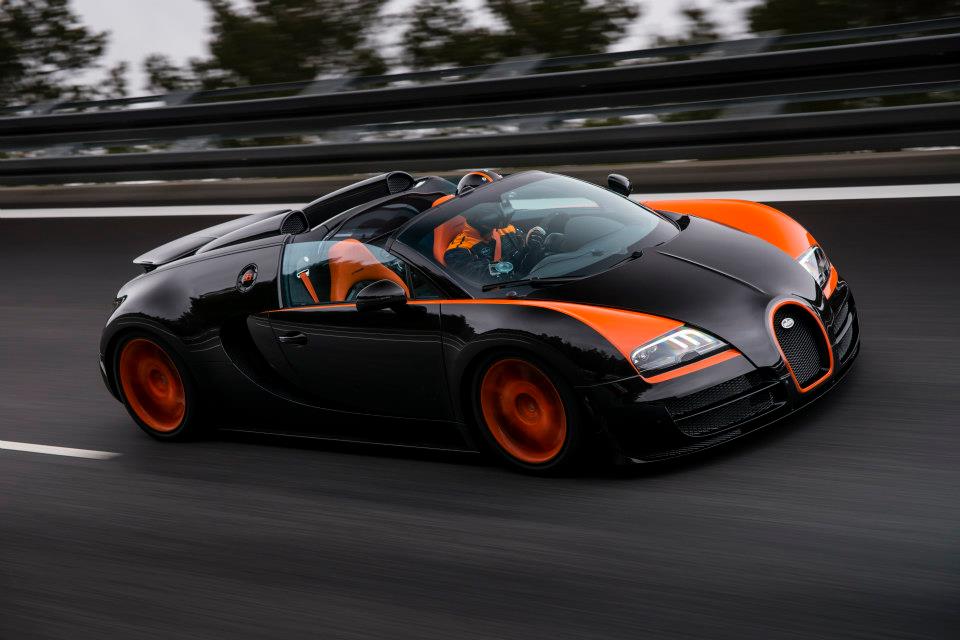 1,500 BHP Bugatti Super Veyron to come in 2014
Bugatti is being said to be working on the final, the last Veyron which is said to arrive in 2014. What makes it special is that sources has revealed that the last Veyron will pack a massive punch. More specifically, 1,500 horses to push the car to atleast a top speed of 280 mph (450 km/h).
Autocar magazine revealed these details and according to them; the new vehicle is set to arrive with "dramatic weight-saving technologies", which are said to make it 440 lbs (200 kg) lighter than the Bugatti Veyron Super Sport which is 4,162 lbs/1,888 kg. As for the power, it will reach the 1,500 bhp figure by increasing the quad-turbo W16 engine's capacity. The new supercar won't benefit from a hybrid system and gladly so.
"We are looking at several options. The reality is that we are not under time pressure because we are confident of selling out the full Veyron production run regardless. Only after that can we see if there is time and appetite for such a program. It would be expensive and time-consuming, so we must be sure it is worth it," a Bugatti source told Autocar.
The new Bugatti Super Veyron will cost about about £5 million, which means €5.87 million and $7.69 million at current exchange rates.